Linux Dedicated Server Dubai
AED 355 (-10%)
Scalable Plans
Complete Root Access
Guaranteed Data Backups
High Security
100% Uptime
Unlimited Bandwidth
24/7 Expert Support
Description
Do you need a flexible and customizable hosting environment to manage your business applications? Then, it's a perfect choice to buy Linux Dedicated Hosting Server from Server Basket, which offers a wide range of upgradable plans from which choose a suitable one based on your business demands. Our hosting solution gives root access to the servers to control operations like installing applications, executing programs, etc. It allows hosting different domains and managing the websites. We ensure regular data backups and local SEO hosting to increase local traffic to your website. The hosting server detects unwanted intrusions and delivers high-level performance with zero downtime possibilities. You can use unlimited bandwidth to compute any application using the server and access free 24/7 hosting support from our experienced professionals at Server Basket.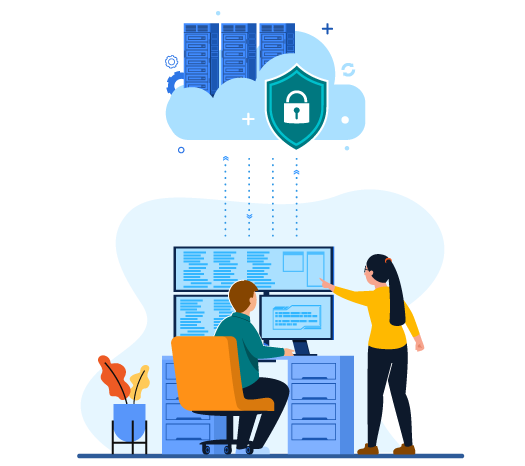 Easy Upgradable Plans At Affordable Prices
If you want to upgrade your existing server to deliver expected business outcomes, Server Basket will help you to get flexible and upgradable plans at lower prices. We will update your RAM, OS, or CPU to make your server more potential than before under our upgradable hosting server packages.
Gain Complete Server Root Access
We provide full root access to the servers, which means you will have complete administrative control over the servers to install preferred applications, manage user accounts, and change protocols according to your business requirements. cPanel and WHM control panels enable full control of the server functionalities.
Host Multiple Domains
There is no need to purchase individual hosting for each domain using our Linux servers based on dedicated hosting as it lets you host various domains. You will be allowed to add any number of websites and manage them efficiently with flexible and complete monitoring from a single interface.
Regular Data Backups Guaranteed
We provide data backup services as per your requirement without any extra charges. Our expert team will do backups on a weekly, monthly, or yearly basis. Your data will back up at a secure off-site space by copying on a physical drive that ensures data privacy without any loss.
Optimized for Local SEO
Local SEO optimization helps your website to get improved rankings on Google based on the relevant search results. We provide localized hosting services to drive the right customers to your website locally in Dubai. Our SEO optimized hosting makes your website visible for local customers that benefit your business.
High Security with 100% Uptime
Linux servers have in-built intrusion prevention systems with firewall security to block the network connections that cause threats or attacks. We provide hosting services on Tier-4 DC, ensuring 100% uptime as established with the redundant infrastructure. Our hosting servers will never fail to keep your website online.
Unlimited Bandwidth with 24/7 Support
Our dedicated hosting plans don't restrict the bandwidth usage so that you can upload or download as much data, including content or files, as you want. We offer 24/7 technical support for your servers' management and reach our team via chat, phone, or email to resolve issues.