Custom Built & Pre-Configured GPU-Workstations on Rent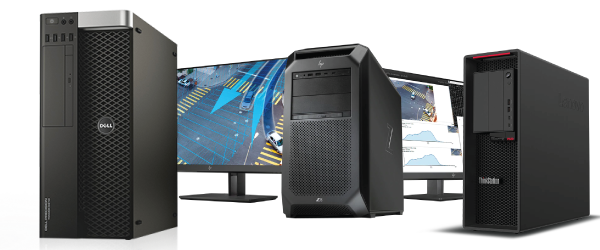 Packed with Huge Graphical Power
Suitable for Short Term Designing Projects
Create Designs and Visualize in Real Time
Best Option for Compute Intensive Works
Professionally Certified by Leading ISVs
Rigorously Tested at Multiple Levels
Quick ROI with Affordable Rentals

Suitable for Video Editing Projects
Ideal for High End Designing & Animation
Save More with Renting than Buying
Quick ROI on Short Term Projects
Powerful Workstation with ISV Certification
Buying Option Available During Rental Period
Customized Rental Solutions at Low Price

Reliable Workstation Rentals in UAE with Free Installation & Tech Support
Are you from the UAE and need an eminent workstation for a better work experience? Did your start-up or firm sign up for a short term project and in need of a workstation? Consider renting a workstation of any configuration or model you need at the most reasonable prices at Server Basket. No other vendor in the UAE provides as good value as we offer on our rental workstations. We have all the top brand workstations stocked in to support your diversified workloads just the way you want them. At Server Basket, we offer ON RENT; a wide range of workstations that are upgraded with the latest configurations and technologies to improve the output efficiency for your works.
Server Basket promotes these workstation rentals as they are more advantageous for customers. They save your money and avail you the same user experience. You can expect more and comparatively better ROI when choosing these rental workstations. Get in touch with us through LiveChat, Call, Whatsapp, or mail to know all about our rental plans. We guarantee instant delivery and assured installation as well as technical support to all our users.
Managed Rental Services at Low Price
If you prefer rental workstations that come as a whole package with numerous managed services, then there is no better place other than Server Basket in the entire UAE. Customers can make the best out of the optimized workstations in the rental period while we bring down your burden of managing workstations. You can seamlessly work on any number of projects without the fear of downdrifts. At nominal prices, you get to enjoy the blend of performance, quality, and proficiency.
Multiple Workstations from Top Brands
No matter whichever brand workstation you need, we have them all. We deal directly with the major workstation manufacturers such as Dell, HP, Lenovo, and many more. Each of them is equipped with renowned hardware components of the latest configurations, which will help you reach your work goals with better performance and speeds. Based on the applications and software you wish to run, you can rent any of our prominent workstations and bag the benefit of exceptional productivity.
Better to Rent than Purchasing
Why waste your money by buying new workstations while you can get the same amount of work done with the same performance by renting the desired configurations? Renting workstations is the most underrated concept customers often overlook. You can save a lump of your investments and can easily scale up to better or updated versions whenever you need. On top of that, we provide you with the most reasonable prices on all our rental workstations.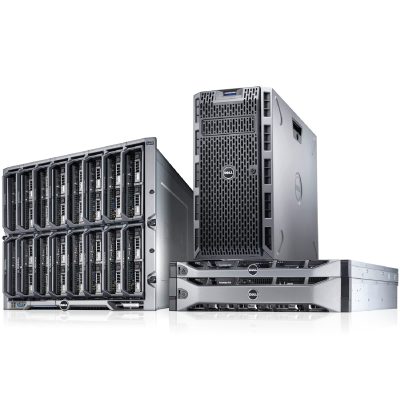 Ideal for High End Rendering & Visualization
Do you need a powerful workstation to process your graphical and simulation applications/software? You have stopped at the right page. We have numerous workstations that cater to your critical rendering and visualization needs. They are built with an eye to the future. Our workstations can be scaled up easily at any time. Engineered with the latest hardware, excellent power systems, advanced graphics cards, these workstations can support and handle your workflows doubtlessly with an immersive experience.
Save More with Lowest Rental Prices
Are you looking for the best workstation rentals in the UAE? Benefit yourself both professionally and financially by excelling your workflows with our cost-effective rental solutions. Server Basket comes up with legit and the most reasonable rental deals on all its workstations. Under the supervision of experts, each workstation has a unique, attractive rental plan that allows you flexibility and liberty to work as you desire. We intend to improve your work experience with our magnificent workstations.
Fast ROI With Less Investment
If you need to get your work done with minimal capital, then rent our high-quality workstations embedded with powerful hardware and technology to reap the benefits of your investments. You can work on any number of graphical, designing, computing, and other workloads while we manage and look after your workstations. They are highly productive and promise you a significantly finer ROI. Our workstations are the most reasonable and preferable choice for better returns with low investments.
Customized and PreConfigured Rental Solutions
Are you planning to rent a workstation that fulfils all your work requisites? Server Basket has its warehouse filled with the most advanced workstations fully ready for deployment. We have pre-configured many of our workstations with in-demand memory and storage drives, graphics cards, and for those who want to customize their workstations, our technical staff would gladly seek the pleasure. We ensure that you find a workstation with the exact specifications you are looking for.
Suitable Models for Architects & Designers
In search of the ideal workstation model that can comply with your tangled designing tasks? To deliver more realistic graphics and to create images, animations, videos, etc., with enhanced resolution, designers, architects, engineers can make use of our workstation models. You can constantly stay productive with loads of memory, storage, and many advanced features to support the most demanding tools such as Wacom tools, procreate, and applications like SketchUp, AutoCAD, BricsCAD, DraftSight, and many more.
Rental Service Available All Over UAE
Server Basket puts its complete effort to deliver your rented workstation to your doorstep in its perfect form without any delay. We proffer rental deals to all users in and around the UAE by fulfilling their requirements instantly. Upon signing the rental agreement, we pack the workstations in multiple protective layers, seal them in corrugated boxes, making them ready for shipment. Our presence is marked in major cities inclusive of Dubai, Sharjah, Ajman, Al Ain, etc.
No Charges for Installation & Tech Help
Worried about handling the workstations you rent from us? Server Basket offers free of cost installation support to all its users to aid them in setting up the workstations at their workspace. Technical support will be guaranteed to customers by experienced engineers at any time they ask for it. We never charge a penny for the service they relished. We make our customers feel at home and ensure that they are comfortable throughout their journey with us.