Refurbished Dell PowerEdge R630 Server
AED 2,837 (-10%)
Excellent Choice for Ecommerce Businesses
Increased Performance
Handles Any Workload
Best Server for Virtualization
Large Memory for Demanding Environments
High Performance Storage
Description
Are you searching for a versatile and highly configurable server? Want a cost-effective server that fulfills all your work needs and demands? The Dell PowerEdge R630 server is built with the perfect architecture to mount the hardware of any specification you need. It is robust, offers high productivity, provides remote server monitoring and management, proffers an undeniable amount of efficiency and power you need to run and support your business, offices, IT firms, data centers, and many more. With its 1U form factor and excellent ability to support multiple OS, this Dell R630 server has become a heartthrob of the server world. You have no reason to doubt this server's credibility. Server Basket will have all its refurbished servers tested in burn-in conditions to cross-check their functionality. We make sure that the Dell R630 server is equipped with the best barebones to avail maximum productivity to your workflows. These refurbished servers are available in the UAE at very low prices only at Server Basket. Get in touch with us to buy these refurbished Dell R630 servers that come along with free installation assistance, infallible warranty, and prompt delivery services.
Dell PowerEdge R630 Server Pricing List:
SERVER PLAN
CPU
MEMORY
Storage
Price
Dell PowerEdge R630 Server
(Basic)
24 Core / 48 vCPU ( Dual Intel Xeon E5-2673 v3 / 2.40 GHz)
64GB DDR4
2 x 300 GB 2.5-inch SAS HDD (600 GB)
Dell PowerEdge R630 Server
(Standard)
24 Core / 48 vCPU ( Dual Intel Xeon E5-2673 v3 / 2.40 GHz)
128GB DDR4
2 x 600 GB 2.5-inch SAS HDD (1.2 TB)
Dell PowerEdge R630 Server
(Reliable)
44 Core / 88 vCPU ( Dual Intel Xeon E5-2696 v4 / 2.20 GHz)
256GB DDR4
2 x 600 GB 2.5-inch SAS HDD (1.2 TB)
Dell PowerEdge R630 Server
(Powerful)
44 Core / 88 vCPU ( Dual Intel Xeon E5-2696 v4 / 2.20 GHz)
384GB DDR4
2 x 600 GB 2.5-inch SAS HDD (1.2 TB)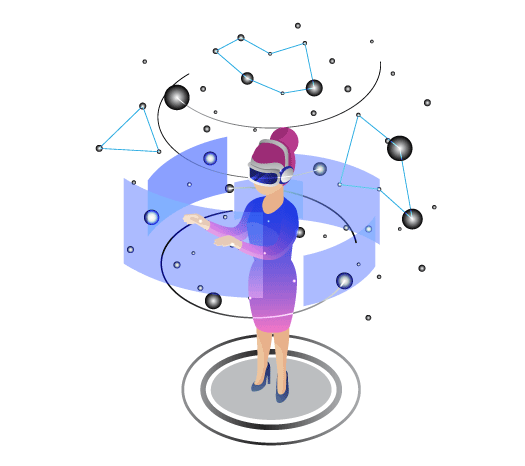 Ideal for High-End Computing & Virtualization
In need of a low-cost server to run your virtual machines and complex calculated works? The refurbished Dell R630 server will certainly check all your requirements the way you want them. High-end computational and virtualization workloads demand improvised solutions and a determined platform that offers ample memory, storage, speed, and efficiency, which is furnished abundantly in this Dell R630 server. You can consolidate all your workflows without any disturbances with increased reliability and performance.
Powerful 1U Server for Data Center Applications
Does your data center need a sturdy and potent server that can resist your high-end applications and workloads? We highly recommend you choose the Dell PowerEdge R630 server that comes with the powerful 1U form factor to maximize the operational efficiency of your data center apps. With its appreciable hardware, advanced software, and preferable technologies, this server offers terrific support to all sorts of work environments ranging from simple designing works to loaded transactional tasks.
Huge Core Count with Dual CPUs
Are you longing to use a robust server powered by renowned processors? The Dell PowerEdge R630 server is a dual-processor based workhorse that offers a massive number of cores to run, depriving workloads with minimal effort. The server is compatible with the Intel Xeon E5-2600 v3 product family processors offering up to 18 cores and E5-2600 v4 product family processors that offer a maximum of 22 cores using which you can multitask or run crucial applications effortlessly.
Wide Range of Options for Data Storage
The Dell R630 server acts as the source of large footprints of data availing the best solutions to your files, data, and other applications. This server complies with SAS, SATA, and nearline SAS HDDs alongside SAS, SATA, and PowerEdge Flash NVMe PCIe SSDs. It proffers a maximum storage capacity of 23TB using up to 24 1.8-inch hot-plug SATA SSDs. You can effectively access huge volumes of data with lightning-fast processing speeds using the storage offered by these servers.
Scalable Memory for Future Growth
If you are looking for an ideal server that offers superlative memory to handle your variable workloads, then try this refurbished Dell R630 server that hosts up to 24 DIMM slots (RDIMM/LRDIMM) of memory. Supporting the DDR4 memory modules, this refurbished Dell R630 server allows you to employ RAM ranging from 4GB to 64GB that provides memory speeds up to 2400MT/s. These servers can meet your future work demands with improved performance and efficiency.
Easy to Manage Remotely with iDRAC8
Do you want to access and control your server remotely at all times? The Dell PowerEdge R630 server gives you the chance to automate and simplify your IT operations and complex workflows. Equipped with iDRAC technology, this Dell R630 server allows you to deploy, configure, update, and streamline your data and applications from any place in the world. Users can monitor their Dell server and other third-party data center hardware remotely using this excellent management technology.
Custom Built Solutions To Your Requirements
Couldn't find the exact configuration of the Dell R630 server? We will not let you leave empty-handed. Leave us a message through call, WhatsApp, or LiveChat, and our technical experts will contact you shortly. Tell them what you are looking for, and they will customize the Dell R630 server with the exact software, hardware, and technologies you asked for. We can take the process further once you are comfortable with the quotation we have provided you with.
Wide Range of Pre-Configured Solutions
In an urgent need of the Dell R630 server that fulfills your workload requirements? Server Basket allows you to choose a perfectly built server engineered with the hardware and software you need from a wide range of pre-configured servers that fall under your budget. We refurbish the Dell PowerEdge R630 servers with the memory and storage specs that are well-preferred in the market so that users can find a relevant fit for their workloads when in a hurry.
Quality Tested Servers With Replacement Warranty
Concerned about the quality of the servers you buy from us? Every Dell R630 server is refurbished with high-quality hardware under the supervision of industry experts to ensure that our customers get the best. They will have gone through multiple testing processes to prove their robustness. If you face any issues with the server functionality in the given warranty period, we will find the root cause of the dysfunctionality and replace the faulty hardware with genuine spares immediately.
Free Hardware Installation Support
Are you not sure how to install this Dell PowerEdge R630 server in your workspace? Server Basket has employed a team of technicians who are well-versed with any server installation process. Professionals from this team will be available round-the-clock to guide you through the installation procedure, making sure that you will not make any negligible errors while performing the deed. We offer this free service to ensure that our customers face no problems in their journey with us.
Swift Delivery with Robust Packing:
With Server Basket, you don't have to worry about the delivery of your ordered servers. We offer prompt delivery of the securely packed servers to any place in the UAE within 2-3 days from the order placement. Our tie-ups with the most reliable and experienced delivery agents help us to keep up our word of swift deliveries. The Dell R630 server will be drop-shipped to your doorstep no later than the promised time, ready to get itself deployed.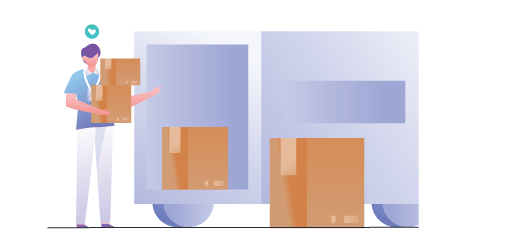 Specification
Additional information
| | |
| --- | --- |
| Brand | Dell |
| Form Factor | 1U Rack |
| Processor | Intel Xeon Processor E5-2600 v4 Product Family |
| Processor Sockets | 2 |
| RAM Type | DDR4 |
| Memory Size | 16GB, 32GB, 4GB, 64GB, 8GB |
| Memory Slots | 24 |
| Max RAM | 1.5TB |
| Max Storage | 23TB |
| Hard Drive Bays | Upto 10 x 2.5" Drives, Upto 24 x 1.8" Drives |
| Hard Drive Options | SAS HDD, SAS SSD, SATA HDD, SATA SSD |
| PCI Slots | 3 |
| Internal RAID Controllers | PERC H330, PERC H730, PERC H730P, PERC S130 |
| External RAID Controllers | PERC H830 |
| Power Supply | Dual |
| Warranty | 1 year for spares , 90 days for barebone |
| Remote Management | Yes |
| Supported Remote Management | iDRAC8 Enterprise, iDRAC8 Express, iDRAC8 with Lifecycle Controller |