Managed Cloud WHM/CPanel Reseller Hosting
AED 105 (-5%)
Start Your Own Hosting Company
Host Unlimited Domains/ Email Accounts
Alpha/ Master Reseller Enabled
Effective WHM/Cpanel Control Panel
Excellent Packages for CMS Hosting
White Label Services for Easy Reselling
Lowest Prices On All Reseller Packages
Managed Services Available
24X7 Live Support By Expert Technicians
Description
Are you looking for the foremost reseller hosting services at a modest price? Server Basket's managed cloud reseller hosting is your sole solution with an easy-to-use control panel. It comes along with WebHost Manager, which is an application that allows users to create accounts and domains, manage and edit features and execute maintenance of web pages and accounts. cPanel's main purpose is to simplify the process of hosting a website by providing easy tools and a graphic interface. ServerBasket specializes in Linux softwares like Cloud WHM / Cpanel reseller hosting. They offer the software in the range of AED 18-116 per month with a variety of available services. Customers can subscribe to the hosting software at a minimal cost based on their requirements. Every subscription allows the customer to create packages for hosting, create domains and names, review storage use and disk space, help customers with editing features etc.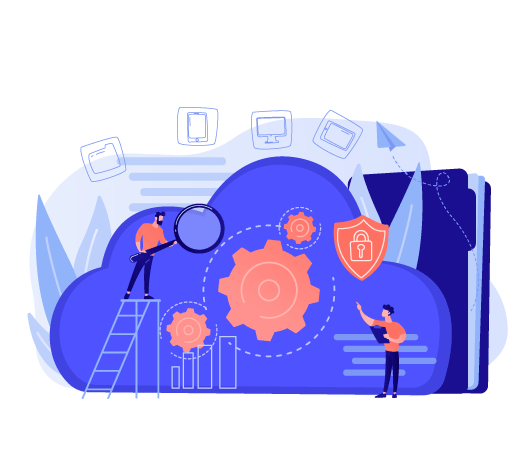 Start Your Own Hosting Company
Customers can subscribe to this service and work as a hosting service. Once purchased, they can resell the email accounts and domains. ServerBasket provides the following services with each WHM / Cpanel purchase – unlimited storage, excellent bandwidth, certified software and an unlimited number of domains.
Host Unlimited Domains/ Email Accounts
WHM / Cpanel clients get access to an unlimited number of domains and email accounts that are protected from viruses and are spam-free. This allows the customers to create a large inbox with multiple accounts and get access to vast storage space.
Alpha/ Master Reseller Enabled
Alpha Reseller Accounts allow users to create and sell reseller, hosting and master accounts. Alpha reselling allows clients to create a multi-level hosting service in an easy manner. ServerBasket provides a WHM / Cpanel, a 100% no downtime guarantee, reboot and updates.
Effective WHM/Cpanel Control Panel
The domain is set up in the user's WebHost Manager, which allows the customer to access the domain in cpanel. The customer can then run and design the major features like database, dns, statistics, emails, logs. They can also access additional password protection and management of SQL database.
Excellent Packages for CMS Hosting
The ServerBasket expert technicians offer 24/7 support for CMS hosting. They have the capacity to host Magento, WordPress, Drupal and Woocommers even with high traffic and unlimited access. This makes the domain run smoothly and without glitches.
White Label Services for Easy Reselling
We offer White Label cloud WHM /cpanel reseller hosting services. In simple words, your clients will never know about us working on the backend. Thorough interaction will be at your end. This means that the hosting company can be completely rebranded according to the customer's choices. They can recreate the hosting webpage, access a control panel for hosting, add advertisements on the new domains, which can be sold later.
Lowest Prices On All Reseller Packages
The Managed Cloud WHM / Cpanel Reseller Hosting provided by ServerBasket is one of the lowest expense services in the current market. It is the cheapest and most cost-effective for a hosting business.
Managed Services Available
The company provides unlimited domains, database, FTP and email accounts, a WHM/Cpanel control panel and alpha reseller services. They also provide constant 24/7 tech support. There is also a money-back guarantee in case the customer faces major issues or software failure.
24X7 Live Support By Expert Technicians
ServerBasket customers can contact the customer support executives at any time. They have expert technicians available 24/7 throughout the year to help with any problem that may arise while running the hosting platform. The team will guide the customer with basic troubleshooting and other error codes.