AED 1,000 (-10%)
Huge Collection of HP Servers
Best Price for Any Configuration
Choose Server within Your Budget
Discounts on All Models
Grade "A" Quality Certified Servers
Pre Sales Assistance Available
Description
Do you wish to own a server at the best prices for your budding data centers and start-ups? Are you willing to purchase a top-quality HP server with low investments? Then a refurbished server is all you need. Luckily, Server Basket is an allegiant place where you can find the finest refurbished servers at considerable prices. We have a cluster of HP server models at all prices that deliver the utmost performance to your diversified workloads. For your convenience, we maintain a price list of HP server models so that you can easily compare the refurb server costs and shop for the server that satisfied your budget and work requirements. We make your shopping experience fun and easy by offering constant support both prior to and after the server purchase. Our infallible servers can handle your high-end work situations with uninterrupted performance. Get in touch with us right away and put your money on our used/refurbished servers to save a huge amount of your capital. Just choose the product you like and enjoy various added benefits that include free installation, a secure warranty, and prompt installation assistance whenever you need it.
HP Refurbished Servers Pricing List: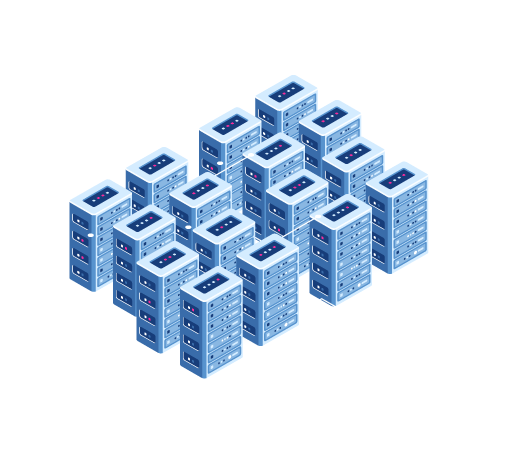 Huge Collection of HP Servers:
Looking for an authentic source that can sell various HP servers? Server Basket has a vivid collection of multiple HP server models that include HP DL160 G6, HP DL180 G6, HP DL380 G8, HP DL360P G8, and many more that can accord great productivity and extreme efficiency to all its users. Our refurb/used servers are highly configurable, flexible, agile, and can avail of a top-notch performance for your business, data centers, or organizations.
Best Price for Any Configuration:
If you are anticipating a powerful refurbished server at a reasonable price, consider buying it from us as we have the best server prices compared to other online server portals. We tally all our refurb server costs with the second-hand server prices and finally tag them the best prices. Server Basket never lets your money go wasted. Our sales team keeps a check on the market values to frequently update the values of our HP servers.
Choose Server within Your Budget:
Are you in search of a high-performance refurb server that falls within your budget? Then there is no better place in the UAE other than Server Basket. Take a brief look at our HP server price list and choose a refurbished server among available specifications that meets your budget constraints. We have the used servers categorized in different levels depending on the resources they are refurbished with and genuinely price them.
Discounts on All Models:
Every refurbished server you find on our price list is tagged with a special discount offer. We try to bring maximum discount value to any HP server model you choose on all the small and bulk orders of refurbished servers. No matter how much the refurb servers cost, we assure you that we come up with the best possible discounts to spare you a part of your investments. That's a guarantee from our side.
Grade "A" Quality Certified Servers:
Unsure about buying the refurbished servers? We understand your concern. Server Basket never encourages any poor quality products. The used servers you buy from us are of grade 'A' quality which are tested in extreme conditions to ensure their ideal functionality. These certified HP servers are manoeuvred with the most reliable hardware spares which we handpick directly from the industry vendors. So, customers needn't worry about buying our refurbished servers because you'll always get the best from us.
Pre Sales Assistance Available:
Having trouble choosing an HP server that complies with your workloads? You can take help from our pre-sales team who are available at any time of the day. Contact us through live chat or WhatsApp and specify your hardware requisites. Our team will get back to you almost immediately with a refurbished server that fits your requirements. The sales team will take the deal forward once you are completely satisfied with the configuration we suggested
Free Installation Help:
Are you uncertain how to install the server in your workspace? Let us help you with that. Server Basket offers free installation support to all the customers who buy refurbished servers from us. We have a team of technical engineers who are well-versed in handling all HP server models. This team will help you to install the server within the least possible time and make sure that the HP server is fixed properly and functioning perfectly.
1 Year Assured Warranty:
Do you need a guarantee on the used servers? We provide that too. All the refurbished HP servers we sell our clients come with an assured warranty of one year. This indicates that we take full responsibility for either repairing the dysfunctioning part or replacing the problematic hardware components with genuine spare parts as soon as we can. We make sure that you don't face any issues with the refurb servers you buy from us in the warranty period.
Free Delivery Anywhere in UAE:
Server Basket offers complimentary delivery service on all your ordered HP server models. The HP servers will be neatly packed in multiple layers and sealed in the box which is dispatched to our reliable delivery agents, whom we have tied up with. You can expect the refurbished server you order at your doorstep in its best form within 2-3 days wherever you live in the UAE including the busiest places such as Dubai and Sharjah.