Refurbished HP Z640 Workstation
AED 5,100 (-5%)
Perfect Workstation for Video Editors
Powerful System for Data Analysis
Supports High End GPUs for Rendering
Huge RAM for Hassle Free Multitasking
Suitable for Designing & Simulation
Tested & Certified by Top ISVs
Customized & Pre Designed Solutions
Description
Are you longing for a robust workstation that can fulfill your rendering and designing works? Need an affordable system for your simulation and data analysis workflows? Server Basket proposes the refurbished HP Z640 workstation that complies with all your versatile workflows. This Z640 workstation is packed with the industry renowned processors, RAM, hard drives, and GPUs that allow you to uninterruptedly carry out numerous operations irrespective of the speed, proximity, memory, and storage they demand. You can install high-end applications and software to work for long durations without the fear of throttling and downdrifts. Even though it is a refurbished workstation, it comes with all the qualities that a brand new workstation would host. Server Basket has a splendid collection of the refurbished HP Z640 workstations that are tested and certified by significant independent software vendors. We have both customized workstations and give our users the liberty to choose what they require. Our refurbished HP Z640 workstations are priced genuinely, and these prices are frequently updated based on the prevailing market value. Contact us to know more about our refurbished HP Z640 workstations that come with free installation, warranty, and rapid delivery services.
WORKSTATION TYPE
Processor
Ram
Storage
PRICE
HP Z640 Workstation
(Standard)
6 Core CPU(Intel Xeon E5-1650v3 (3.5 GHz, 6-core, 15MB, 140W)
32GB PC4 DDR4
1 x 512GB SSD / 1TB 3.5 inch 7.2K RPM, 6Gbps SATA
HP Z640 Workstation
(Reliable)
12 Core CPU( Intel Xeon E5-2678 v3, 2.50 GHz, 12-core, 30MB, 120W)
64GB PC4 DDR4
1 x 512GB SSD / 1TB 3.5 inch 7.2K RPM, 6Gbps SATA
HP Z640 Workstation
(Powerful)
20 Core CPU(Intel Xeon E5-2673v4 ,2.30 GHz, 20-core, 50 MB , 135 W)
128GB PC4 DDR4
1 x 512GB SSD / 1TB 3.5 inch 7.2K RPM, 6Gbps SATA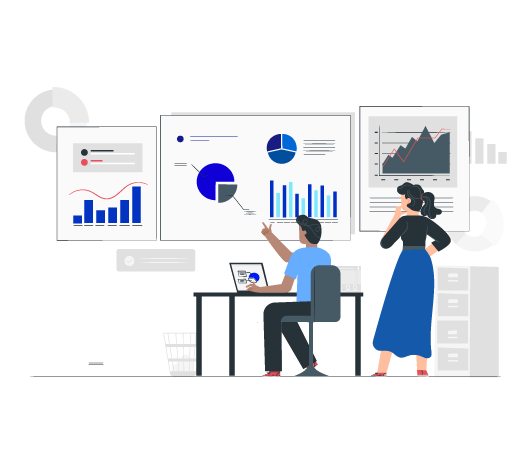 Perfect Workstation for Video Editors
Do you want a sturdy processor that can offer undeniable support to your video editing works? The HP Z640 workstations are maneuvered with the most desirable hardware components, including the RAM, hard drives, and GPUs, to withstand and manage your high-end video editing applications and software such as Maya, blender, Vray, AutoDesk, SolidWorks, and many more. You can create, edit, and modify your videos professionally with better quality, finishing, and clarity using these power-packed HP Z640 workstations.
Powerful System for Data Analysis
If you are in search of powerful workstations that help you unravel the complete capability to work on your multi-million data sets, then the HP Z640 workstation is the perfect solution you can prefer. These workstations aid you in creating optimal data science environments. You can easily deploy your data science applications alongside managing, testing, and pre-loading your tools and models. Our Z640 workstations are ideal systems for meeting your complex data analysis workloads.
Supports High-End GPUs for Rendering
The HP Z640 workstation plays the best host for multiple high-end graphics cards that aids users to speed up and complete their workloads without any excessive efforts. This HP Z640 workstation is employed with NVIDIA GeForce, NVIDIA Quadro, NVIDIA NVS, and AMD Radeon Pro graphics cards to propagate your professional 2D to high-end 3D workloads seamlessly. The powerful graphics embedded in this HP workstation pushes your limits and helps you to render better insights and resolutions.
Huge RAM for Hassle-Free Multitasking
Are you planning to speed up your work processes and need a cost-effective workstation? The HP Z640 workstation is the perfect choice for you to perform and process hassle-free multi-tasking for greater time periods. When used with a single processor, the Z640 offers 4DIMM slots supporting a memory up to 512GB and of up to 1TB memory maximum using dual processors to improve the system performance. It allows you to work on multiple high-end applications at a time.
Suitable for Designing & Simulation
Do you need an incredible workstation that can support your designing and simulation workloads? The HP Z640 workstation is one of its kind and can handle any kind of works with efficiency and ease. You can deploy any number of complex applications and software using these workstations to create, design, and simulate data-intensive works. The hardware employed in this HP Z640 can certainly strike a balance between performance and expandability, making it ideal for your simulation workflows.
Tested & Certified by Top ISVs
If you doubt the quality of the refurbished HP workstations you buy from us, then you have seriously mistaken us. Server Basket never settles for anything less than the best. All the refurbished HP Z640 workstations are tested and certified under the supervision of leading ISVs to prove that their hardware and software is flawless and can endure any complicated work environment. Our eminent workstations can undoubtedly comply with variable software to deliver the outputs you anticipate.
Customized & Pre Designed Solutions
Are you looking for an exact configuration that fits your work requirements? Server Basket beholds an ample of pre-designed and customized HP Z640 workstations that are engineered with the most advanced hardware and software specifications. No matter whatever work you prefer to do, we will customize the workstation in a way that you can expect ultimate results from them. Our expert team will get back to you with a customized workstation and its quotation in no time.
Free Installation & Remote Tech Help
Do you expect a little support along with your workstations? Server Basket offers you this. We provide free of cost installation assistance to all our customers to help them set up their HP Z640 workstation in their workspace without any efforts. We have a team of technical experts who will be available round-the-clock to help you with your issues and concerns. Our sole purpose is to provide you with the best technical support you deserve.
Replacement Warranty at No Extra Charge
Our refurbished workstations come with unbreakable deals. Each HP Z640 workstation you buy from Server Basket will be backed up by an assured replacement warranty. If you have any issue with the functioning of the workstation in the stipulated warranty period, you can claim for the warranty. Our team ensures that you receive a replacement of the faulty hardware that is the source of dysfunction. We never charge any money for the hardware we provide to our customers.
Quick Delivery with Multi-Level Packing
Server Basket offers the quickest delivery of the workstations you order. Once our team is notified about order confirmation, we select the finest refurbished HP Z640 workstations and neatly pack them in multiple layers. After sealing them in firm corrugated boxes, we transfer them to our trusted delivery agents who will safely deliver your workstation to your doorstep in less than 3 working days. Our services are notably extended to every nook and corner of the UAE.
Specification
Additional information
| | |
| --- | --- |
| Brand | HP |
| Form Factor | Rackable mini tower |
| Max RAM | 1TB |
| RAM Type | DDR4 |
| Memory Slots | 8 |
| Processor | Intel Xeon E5 2600 v4 processor |
| Processor Sockets | 2 |
| PCI Slots | 2 |