Best VPS Hosting Providers UAE
AED 99 (-10%)
Budget Friendly VPS Plans
Hosted in Tier DataCenter
High Level Security
24/7 Expert Support
Unlimited Bandwidth
99.99% Uptime
Description
Are you running a digital marketing firm or web development company and looking for the best VPS hosting services in the UAE? Server Basket offers affordable VPS hosting plans to meet your business objectives and opt for customized packages based on demanding needs. We provide certified servers from major brands like HP, Dell, IBM, etc., that are in good condition to deliver high-end performance. Our hosting services are established on Tier-4 DC to ensure your website's high availability and sustainability even in high users' traffic. VPS servers protect with in-built advanced security protocols like DDoS software, WAF and IPS security, and secure authentication systems to block hacking or malware attacks. We assure 99.99% uptime for servers by monitoring the activities continuously and facilitate unlimited bandwidth usage to run complex and heavy workloads. If you have any issues with the server, you can immediately access technical support services.
VPS Hosting Services Plans in UAE (CentOS):
| Plan | CPU | Memory | SSD | Operating System | 3 Years Plan |
| --- | --- | --- | --- | --- | --- |
| VPS1 | 4 Core | 8 GB RAM | 200GB | CentOS | |
| VPS2 | 6 Core | 16 GB RAM | 300GB | CentOS | |
| VPS3 | 8 Core | 32 GB RAM | 500GB | CentOS | |
| VPS4 | 8 Core | 48 GB RAM | 650GB | CentOS | |
VPS Hosting Services Plans in UAE(Windows):
| Plan | CPU | Memory | SSD | Operating System | 3 Years Plan |
| --- | --- | --- | --- | --- | --- |
| VPS1 | 4 Core | 8 GB RAM | 200GB | Windows | |
| VPS2 | 6 Core | 16 GB RAM | 300GB | Windows | |
| VPS3 | 8 Core | 32 GB RAM | 500GB | Windows | |
| VPS4 | 8 Core | 48 GB RAM | 650GB | Windows | |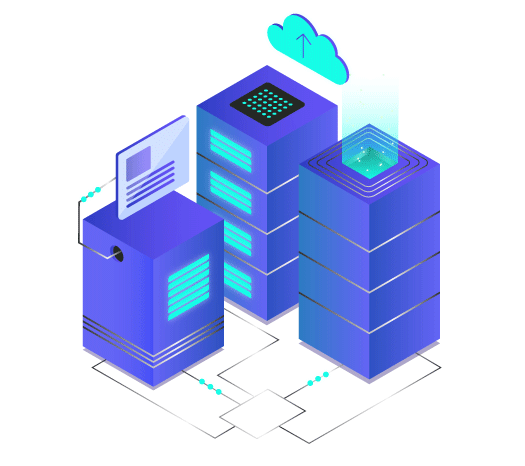 Budget Friendly VPS Plans
Certified Servers for VPS Hosting
Although we are selling VPS hosting packages at the lowest prices, we don't compromise on providing high-quality servers, which our experienced engineers thoroughly test before being dispatched. We provide certified VPS servers from leading brands like IBM, Dell, HP, Fujitsu, etc., that embed with Grade-A quality hardware components.
Hosted in Robust Tier DataCenter
Our VPS hosting servers are hosted in redundant Tier-4 DC, ensuring 100% network uptime, continuous availability, security, reliability, and sustainability. The local data centres are established with 2N+1 redundant infrastructure, 96-hour power outage protection, and multiple active power and cooling path systems that improve the business performance.
Advanced High Level Security
All our resistant data centres integrated with IPS and WAF enabled security techniques, DDoS protection software, secure authentication keycards, and biometric scanners to prevent the servers from unwanted or malicious threats. Our support team will constantly monitor your website and hardware to ensure the servers' physical and digital security.
24/7 Expert Customer Support
We offer 24/7 technical support services, including firewall and server installation, backup configurations, troubleshooting issues, updates, etc. Our support team will provide immediate and appropriate solutions to your problems or queries regarding VPS servers. You can contact the team members via phone, email or chat.
No Limits on Bandwidth
We provide unlimited bandwidth services for VPS hosting to upload or download content, videos, or files without limitations. Our unmetered bandwidth VPS servers incorporated advanced technologies to overcome the network issues during unlimited traffic access to the website. We don't ask for extra charges to use unlimited bandwidth.
Assured 99.99% Uptime
It's possible to ensure 99.99% uptime with our best virtual private servers, best data centre buildings, high-quality server hardware, and fully managed support. Server Basket has a high-end monitoring system that monitors the servers continuously to detect and mitigate any errors that lead to achieving 100% server uptime.