Refurbished Dell PowerEdge R720 Server
AED 2,219 (-10%)
High Memory Capacity
Large Storage for Database Applications
Save More with Best Pricing Options
Easy Management with iDRAC
Customize to Any Configuration
Low Price Guarantee
Description
Do you need a powerful general-purpose rack server with a scalable architecture and excellent virtualization features? Are you looking to purchase a high-quality server for virtualization with less investment? Then our refurbished Dell PowerEdge R720 8LFF Rack Server, which delivers power-packed computing is the right fit for you. With excellent I/O options, latest processors, scalable memory and fast storage, the refurbished Dell PowerEdge R720 Rack server can be used to run a variety of common business applications and virtualization. This server accelerates the productivity of databases, virtualization workloads, and it is the best option for medium to large enterprises. Server Basket is offering multiple options for the Dell R720 8LFF Rack server with extraordinary configurations at every price point. You can also tell us with what specs you want to buy the server so that we will customize it at an affordable price. There are many benefits that you can enjoy by purchasing the used Dell R720 server from Server Basket. You will receive great discounts on every configuration. Installation service will be provided free of charge. We provide a 1-year hardware warranty on every server and ensure quick doorstep delivery in a secure package.
SERVER Model
Processor
RAM
Storage
Price
Dell PowerEdge R720 Server
(Basic)
20 Core / 40 vCPU ( Dual Intel Xeon E5-2670 v2 / 2.50 GHz)
64GB DDR3
2 x 300 GB 2.5-inch SAS HDD (600 GB)
Dell PowerEdge R720 Server
(Standard)
20 Core / 40 vCPU ( Dual Intel Xeon E5-2670 v2 / 2.50 GHz)
128GB DDR3
2 x 600 GB 2.5-inch SAS HDD (1.2 TB)
Dell PowerEdge R720 Server
(Reliable)
24 Core / 48 vCPU ( Dual Intel Xeon E5-2696 v2 / 2.50 GHz)
256GB DDR3
2 x 600 GB 2.5-inch SAS HDD (1.2 TB)
Dell PowerEdge R720 Server
(Powerful)
24 Core / 48 vCPU ( Dual Intel Xeon E5-2696 v2 / 2.50 GHz)
384GB DDR3
2 x 600 GB 2.5-inch SAS HDD (1.2 TB)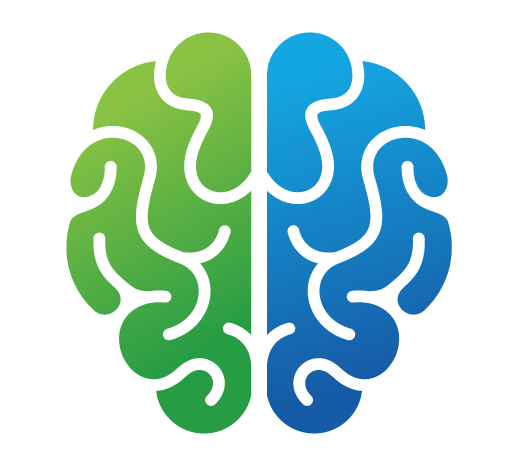 Powered by Intel Xeon E5-2600 & V2 Processors:
Get Huge power to meet your virtualization requirements in a 2U Rack server. The exceptional processing power of the Dell PowerEdge R720 server offers sufficient power to handle complex applications. This dual-socket server supports Intel Xeon E5 2600 and E5 2600 v2 series processors. These processors are packed with powerful technologies such as Intel Turbo Boost Technology, Hyper-Threading Technology, Enhanced SpeedStep Technology, etc. They are secured with Intel AES New Instructions, Intel Trusted Execution Technology, Execute Disable Bit technologies.
Heavy Memory Capacity:
With a large memory footprint, the refurbished Dell R720 8LFF server can effectively handle demanding workloads without any bottlenecks. It is designed with scalable memory options to meet the virtualization needs of SMBs and large enterprises. This flexible 2U Rack server can hold upto 24 DIMM slots. To maximize the server's memory capacity, you must equip all 24 slots with 32GB DDR3 memory modules.
Large Storage for Database Applications:
Do you want a budget-friendly server with dense storage space for storage-intensive applications such as banking and financial applications, medical imaging, etc.? Then, the Dell PowerEdge R720 server can handle any application that demands more storage space. Upon filling up all the 8 LFF (3.5") drive bays with 6TB 7.2K SAS HDDs, this server will offer 48TB storage space.
Save More with Best Pricing Options:
We are providing multiple affordable pricing options for Startups, Individuals, SMBs, and large size enterprises. You will save more money with our exclusive offers on all configurations. Our pricing depends only on the configuration that you need, and there won't be any hidden charges. Place your order now and get a powerful Dell PowerEdge R720 8LFF server with less investment.
Easy Management with iDRAC:
Whether you are in the office or at some other location, the innovative management technologies like iDRAC7 with lifecycle controller allow you to look over the Dell R720 refurbished 8LFF Server and manage it efficiently from any place. It also notifies you about the possible failures so that you can prevent them before they occur. OpenManage helps the IT administrators to deploy, monitor, update, and maintain the server.
Customize to Any Configuration:
Do you have any specific requirements or want the server to be customized based on your budget? We do custom configure the Dell PowerEdge R720 Server with certified hardware components to match your needs. Select any configuration from the below options that are well suited for any purpose. If you have any confusion in selecting the specifications, tell us about your requirements. Our pre-sales team will share the perfect options for you.
Free Installation Support:
We set up the server completely and then send it to you. Our professional hardware engineers will install the hardware parts based on the specifications you require. Genuine version of the operating system will be installed in the server, and then it undergoes rigorous testing. As we perform the installation and then ship the server, you can start using the server as soon as you receive it.
Fully Updated BIOS:
Updating the latest version of BIOS is the first thing that we do before installing the hardware parts and operating system of your choice. If the BIOS is updated without any errors, it will improve the performance of the server and reduces its boot time. Updates BIOS fixes the compatibility issues with various hardware parts like Processors, RAM, Ethernet Card, RAID Card, hard drives, etc.
Quick Delivery Across UAE:
Server Basket can deliver the servers all over UAE. To ensure that your servers reach your premises on time without any damages, we configure, test, and pack the server in a strong carton box that safeguards the server during the shipping. We make swift delivery within 1-2 days to every location in UAE that include Sharjah, Ras AL Khaimah, Ajman, Dubai, AL Ain, Sharjah, Abu Dhabi, Fujairah etc.
Sb Assured 1 Yr Warranty:
Invest in our refurbished Dell PowerEdge R720 servers that have zero defects and come with a 1-year hardware replacement warranty. Every spare part is covered for one year from the purchased date, so you can ask for free replacement if anything goes wrong with RAM, Hard Drive, Ethernet Card, Processor, RAID Card, Power supply, etc. We provide a 90-day warranty on barebones. Our professional support team will be available round the clock to assist you. You can get the software or security-related issues resolved by our support engineers through remote access.
Specification
Additional information
| | |
| --- | --- |
| Brand | Dell |
| Form Factor | 2U Rack |
| Processor | Intel Xeon Processor E5-2600 Product Family |
| Processor Sockets | 2 |
| RAM Type | DDR3 |
| Memory Size | 16GB, 2GB, 32GB, 4GB, 8GB |
| Memory Slots | 24 |
| Max RAM | 768GB |
| Max Storage | 32TB |
| Hard Drive Bays | Upto 16 x 2.5" Drives, Upto 8 x 3.5" Drives |
| Hard Drive Options | SAS HDD, SAS SSD, SATA HDD, SATA SSD |
| PCI Slots | 6 |
| Supported GPU Card | AMD Fire V7800P, AMD Firepro S7000, Nvidia Quadro K2000, NVIDIA Tesla K20, NVIDIA Tesla M2075, NVIDIA Tesla M2090 |
| Internal RAID Controllers | PERC H310, PERC H710, PERC H710P, PERC S110 |
| External RAID Controllers | PERC H810 |
| Power Supply | Dual |
| Warranty | 1 Year |
| Remote Management | Yes |
| Supported Remote Management | iDRAC7 Enterprise, iDRAC7 Express, iDRAC7 with Lifecycle Controller |