Used Dell PERC H700 RAID Controller
AED 200 (-10%)
Used Dell PERC H700 RAID Card
Enterprise Level Performance
Supports Dell 11th Gen Servers
Supports SAS, SATA & SSD Drives
RAID Levels-0, 1, 5, 6, 10, 50, 60
16 Internal Drives
Description
Buy Used DELL PERC H700 RAID Controller Online For Dell PowerEdge 11th Gen Servers With 90 Days Warranty
Are you worried about the risk of data loss even after using enterprise grade hard drives in your Dell server? No matter how reliable your server hard drive is, we can't ignore the chances of its failure. If drive failure occurs, you might be losing crucial data of your business and thinking about how to overcome such a situation? Adding Dell PERC H700 RAID controller to your server can help you protect your data. This Raid card not only saves your data but also boost the performance of your hard drives. You will be easily able to manage all the SSDs and HDDs of your server. With lowest price guarantee and instant delivery from Server Basket, you also receive remote installation assistance, easy return back option and assured 90 days warranty.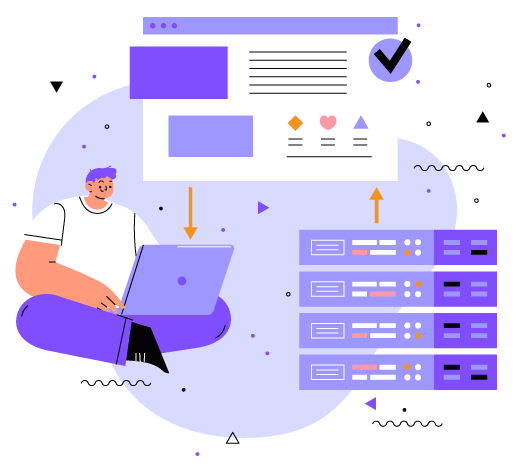 Supported on all Dell Servers
Do you need a powerful Raid card to expand the storage capabilities of your dell server? Boost storage and maintain the drives efficiently with the used Dell PERC H700 Raid card. This RAID controller is purely designed for Dell PowerEdge servers. It is well supported on Dell PowerEdge R410 Server, Dell R510, Dell R610, Dell R710, R810, R910, T610, T710 and many more servers.
Enterprise Level Performance:
Looking for a low cost Raid Card that offers higher performance with one or multiple hard drives? The performance of the Dell PERC H700 RAID controller will be pretty good. You can even use the single hard drive on this card without experiencing any lags in its maximum potential speed. It supports multiple drives, which drastically improves the performance of your server.
Supports Various RAID Levels:
Protect your crucial data by adding the enterprise Grade Dell PERC H700 RAID Card which support various RAID levels. Each RAID level is useful for a certain purpose. RAID can be used to organize a set of hard drives into several arrangements to get the storage capacity, speed and redundancy to meet your goals.
Grade "A" Quality RAID Card:
All the Dell PERC H700 Raid cards we sell undergo rigorous testing that exceeds industry standard quality testing process, so you get Grade "A" quality RAID controllers that offer longer shelf life works like a new one. With this Certified PERC H700 RAID card, your Dell server will experience higher performance. This Dell PERC H700 RAID Controller support various levels including RAID 0, RAID 1, RAID 5, RAID 6, RAID 10, RAID 50/ RAID 60 storage strategies.
Good Support for SAS, SATA, and SSD Drives:
No matter what drives you want to use, be it SAS SSD, SATA SSD or SATA HDD, the Dell PERC H700 RAID Cards offers excellent support for all these drives. To offer super quick storage, The PERC H700 RAID Controller comes with 512 MB of integrated 800 MHz DDR2 cache. Make multiple drives of your server work together with this high-end RAID Card.
Free Installation Help:
Dell PERC H700 RAID controller should be installed as per the manufacturer instructions to get the maximum performance from the drives and strong protection from data loss. If you need our guidance while installing the Raid Card server, we are always ready to help you. Our expert staff will assist you in installing the raid card and ensure that you complete the RAID setup.
90 Days Warranty Support:
Server Basket is providing 90 days warranty on all the used Dell PERC H700 Raid Cards, so you can make your purchase without worrying about reliability and quality. You will receive complete support from us in case of any issues during the warranty period. Within the 90 days warranty, you can claim free replacement if anything goes with the PERC H700 RAID Card.
Delivery Available All Over UAE:
Fulfill your instant business needs with Server Basket as we are providing quick delivery services to any location in UAE. Once your order is received, our hardware team will test the PERC H700 Raid Card thoroughly before dispatching it to your address. Our association with the best shipping companies helps us to deliver the RAID card in Abu Dhabi, Dubai, Sharjah, Fujairah, Ajman, Al Ain and all other locations in UAE.
Specification
Additional information
| | |
| --- | --- |
| Brand | Dell |
| Model | H700 |
| Data Transfer | 6Gb/s |
| Supported Drive | SAS, SATA & SSD |
| Supported Servers | C1100, C2100, R310, R410, R510, R610, R710, R910, T310, T410 |
| Raid Level | 0, 1, 10, 5, 50, 6, 60 |