HP 1.8TB SAS 12G 10K SFF SC HDD
AED 825 (-10%)
Highest Level of Performance
Improves your Server Response Time
Supported on Any HP Server
Ideal for Data Base Applications
Accelerates Data Transfer Speeds
HPE Digitally Signed Firmware
Description
Buy HP 1.8TB SAS 12G 10K SFF SC HDD at Best Price in UAE from Server Basket, Efficient Drive with 12G SAS Interface
Are you looking for high performance, Enterprise-Grade hard drives for your intensive and critical application servers? You have landed at the right place. The HP 1.8TB SAS 12G 10K SFF HDD hard drives are not only highly reliable but also present exceptional performance. Buy HP 1.8TB SAS 12G 10K SFF SC hard disk drive from Server Basket to avail free installation assistance, SB assured warranty of 1 year, 24/7 tech support, a free delivery option and all these within your budget.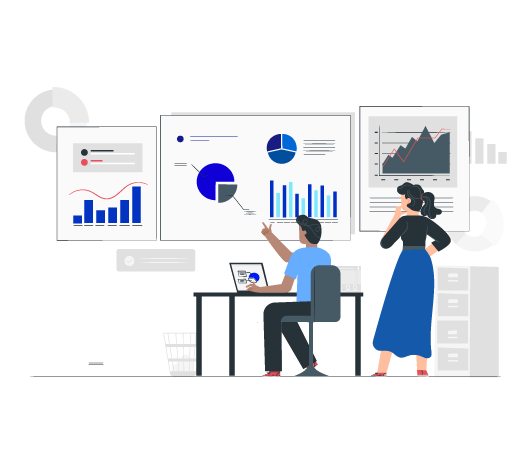 Highest Level of Performance:
With the increasing demand for storage requirements in expanding businesses, enterprises are showing interest in buying hard drives that can support expansion. You can achieve it with HP 1.8TB SAS 12G 10K SFF SC HDD that can fulfill your business requirements with the highest level of performance. HP hard drive's best security features and a higher rate of data transfer is helpful for diverse workloads.
Improves your Server Response Times:
Supported on Any HP Server:
The configuration of the HP 1.8TB SFF SC hard drive is compatible in any of the HP servers like HP Proliant BL460c Gen 8, HP ProLiant ML150 Gen9, HP DL560 Gen 8 and Gen 9, HP DL380 Gen 8 and Gen 9, HP DL580 G8 and G9, HP XL 220A G9, HP SL 230s,HP ML110 G8, HP XL170r G9 Server, etc. Moreover, you can improve the performance of even non-HP servers by adding the HP 1.8TB SAS HDD to it.
Ideal for Data Base Applications:
The storage capacity of 1.8TB SAS hard drive is ideal for the database applications of your enterprise. The hard disk is perfect for all the businesses, which require a greater storage capacity. Update your server with HP 1.8TB 12 G SAS SFF HDD hard drives for a better experience. It is also the best fit for high I/O and crucial applications like customer relationship management (CRM), email, enterprise resource planning (ERP), etc.
Accelerates Data Transfer Speeds:
The rotational speed of the disk (spindle speed) is 10000 rpm, and the speed of data transfer is 12Gbps. This high read and write speed portfolio of the hard disk makes the server to enhance the speed of data transfer. Copying large data on the hard drive or moving data from one HP drive to another HP drive will be swift and less time consuming due to the accelerated data transfer speed.
HPE Digitally Signed Firmware:
The protection of networks at the level of the firewall is no longer enough to give complete protection upon security threats. The digitally signed firmware provided by the HP 1.8TB HDD hard disk helps the user to prevent any kind of unauthorized access to the data and make your server highly secure. Digitally signed firmware acts as a primary defense against any intrusion keeping your data secured.
Heavy Discounts on Bulk Orders:
Buy in bulk from our online store to save money! At Server Basket, you can get huge discounts on placing bulk orders and you find a drastic reduction in your cost. Contact our Sales team through email, chat, or the toll-free number to get instant quote.
Free Remote Installation Assistance:
Server Basket provides you with free remote assistance for installation. You can always call us for support at any time and our technical team is here to guide you throughout the installation process of the HP 1.8TB SFF SC hard drive.
Quick Shipping in UAE:
Are you looking for an instant shipping facility? Then buy HP 1.8TB SAS HDD from us. We provide a safe and quick shipping facility as we are tied up with the best logistics companies in UAE. We have a shipping facility all over the UAE.
1 Year Warranty:
As customer satisfaction is our main aim, we always strive hard to provide genuine products to our clients with a seller warranty of 1 year. If you find any issue with HP 1.8TB SAS 12G 10K SFF SC HDD during the warranty period, we will either repair or replace your product.