Refurbished Dell PowerEdge R410 Server
Powerful 1U Refurbished Server
Customize Your Own Configuration
Suitable for Start-Ups and SMBs
Thoroughly Tested and Certified
Heavy Memory Capacity
Very Good Storage Options
Description
Looking for a server that is ideal for compute intense applications and can fit even in a smaller space? Then refurbished Dell PowerEdge R410 is what you require. The 1U small form factor can accommodate two processors simultaneously and provide higher data processing power. The server comes with a purposeful, customer-inspired design and simplified systems management. It provides advanced virtualization capabilities and is engineered with energy-optimized technology. The server comes at a portion of the cost of a new server but provides advanced memory, processing power, and I/O capabilities. Buy the refurbished Dell PowerEdge R410 rack server from us and receive additional discounts, best technical support to ease your deployment processes.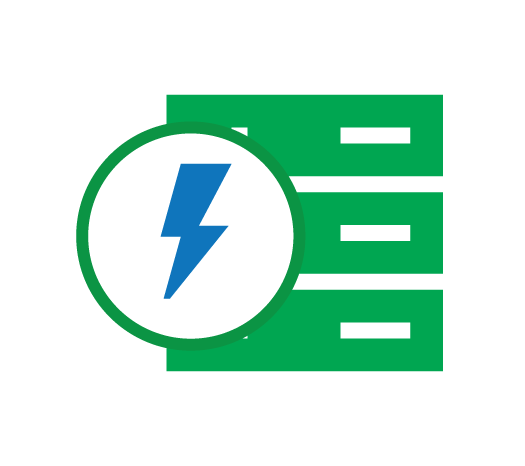 Powerful 1U Refurbished Server:
Powerup your data center processes with the most powerful and ultra-dense dual-socket 1U rack server. The server comes with the best processors, DDR3 memory modules and is compatible with SFF and LFF hard drives that offer exceptional performance. The server is engineered with features like High-Performance Computing Cluster (HPCC) software stack and interactive LCD for diagnostics.
Customize Your Own Configuration:
The best part about the low-cost refurbished Dell PowerEdge R410 server is that it is upgradable and customizable as per your business needs. You can configure the server at a very least possible price at your initial business stage, by using 1 processor and fewer drive bays. As your business grows, we help you upgrade the server with higher processor, memory and I/O configuration.
Suitable for Start-Ups and SMBs:
The configuration and the compactness itself term that this server is highly suitable for SMB's and startups. The next factor that makes it ideal for start-ups is the lowest price at which it comes and also the energy-saving this server offers. If you are a startup and want more discounts on the refurbished Dell R410 server, then Server Basket is your one-stop solution.
Thoroughly Tested and Certified:
We test and quality assure our refurbished Dell PowerEdge R410 servers to ensure they are of highest quality. Our team of engineers update the server to the latest BIOS and reboot the system. The server is then thoroughly tested on various parameters and checked for the stress and strain it can handle. After successful completion of various tests, it is then certified.
Loaded with Dual Intel Xeon Processors:
Buy refurbished Dell R410 rack server and get higher reliability, performance and flexibility at a very low budget. The server is compatible with Intel Xeon 5500 and 5600 processor family. The server supports dual-processor which means you get double the memory capacity, processing power, and up to 12 core counts.
Heavy Memory Capacity:
Looking for refurbished server with huge memory capacity? Then our refurbished Dell R410 provides ample memory for your business needs. The DDR3 memory that is embedded in the server offers higher bandwidth and consumes less energy. The 8 DIMM slots of refurbished Dell R410 server provides up to 128GB of memory capacity to meet your computing needs and balance your business cost.
Very Good Storage Options:
With Dell R410, you can either use 2.5" drives or 3.5" drives as per your current business needs. You don't have to invest heavily on hard drives in the beginning. The server supports either cabled or hot-swap hard drives. You can use either four 3.5" hard drive or four 2.5" hard drive. The server provides a maximum internal storage capacity of up to 8TB.
Save More with Refurbished Dell R410:
Enjoy your business savings and get relieved from the budget issues by buying the refurbished Dell PowerEdge R410 rack server. Buy from Server Basket and receive additional discounts and service benefits like nowhere else. The server also draws less power which means you can save on energy costs as well.
24/7 Professional Tech Support:
We believe in offering quality services at your preferred time. Our team is available 24/7 to give you continual support for your server issues and doubt clearances. With us, you can keep your business moving round the clock with 100% uptime. You can easily contact us at any time via live chat, phone call or email.
Best Warranty in Industry:
One of the best reasons to buy the refurbished Dell PowerEdge R410 server in UAE from us is that we provide the best seller warranty in the industry i.e. for a period of one year. Any issue arising during the warranty period would make your product eligible for either direct replacement or free repair services.
Instant Shipping in UAE:
Server Basket offers the most affordable and convenient shipping options to all our valued clients. With the help of our shipping partners in UAE, we can deliver packages in all cities of UAE (like Dubai, Abu Dhabi, Sharjah, etc.). We instantly ship the orders on the same day of your order arrival.