Dell 1TB SATA 3Gbps 7.2k RPM HDD
AED 158 (-5%)
Dell Certified SATA Hard Disk Drive
Better Than Previous Generation HDDs
Supports Dell Servers & Other Servers
Faster Disk Access
Speedy Read- Write
Firmware Signature To Stop Third-Party Intrusion
Description
Buy Dell 1TB SATA 3Gbps 7.2k RPM HDD at Lowest Price in UAE from Server Basket with 1 Year Warranty
If you are looking for the best hard drives to store massive data, the Dell 1TB SATA 3Gbps 7.2k RPM HDD is the right option for your requirement. Dell 1TB SATA HDD hard drives performance will reach your expectations and, it is suitable for your workload. Buying a server or its spare parts from the Server Basket is an added advantage for your business, as we are providing customized configuration. Server Basket offers all types of servers to give the best performance and storage capacity to your data. Buying a Dell 1TB SATA 7.2k RPM HDD drives will provide instant delivery, fair price, one-year warranty, and 24/7 tech support, installation support, pre-sales support, and many other services.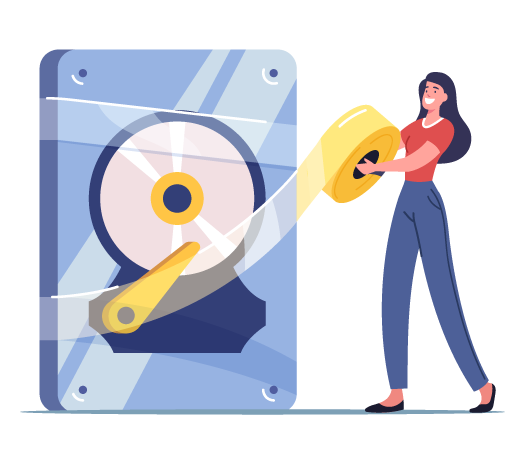 Enterprise-Class SAS HDD :
Compared to the previous generations, the Dell 1TB SATA hard drives will have digital firmware and secure the data. Dell 1TB SATA 7.2k RPM HDD hard drives can protect the data securely from other third-party access.
Delivers Higher Data Transfer Speed:
The Dell 1TB SATA 7.2k RPM HDD hard drives deliver high speed enhances up to 3Gbps. It is ideal for data transaction workloads and helps in boosting the response time of a server. It can access the data in less time and accelerates the transfer rate, which partially helps in the business economy.
Performance-Oriented Hard Drive:
Dell SATA 3Gbps HDD hard drives are intended for modern applications that can scan the data and sets a fixed interleaving ratio. These hard drives will always maintain high capacity, high performance, optimal speed and less lag time.
Fully Compatible with Dell Servers:
Dell 1TB SATA 7.2k RPM HDD is highly compatible with many Dell servers like a blade, tower, and rack servers. Its configuration is compatible with servers like Dell PowerEdge R610, R710, R810 and PowerEdge T130 Tower Server, etc. Apart from Dell servers, you can use the Dell hard drive on other brand servers too.
Faster Disk Access:
The Dell 1TB SATA 3Gbps hard drive comes with 7.2k Rotations per Minute that assures accelerated disk access. The performance of Dell 1TB SATA 7.2k RPM HDD is better than the previous generations, and it has enhanced many features including, lag time, response time, etc.
Best Price Guarantee:
Compared to the other online stores, you can avail Dell 1TB SATA 7.2k RPM HDD hard drives from Server Basket at very reasonable prices and attractive discounts. We provide the quality customized servers within your budget, and you can get the free quote on every server before purchasing.
Avail Installation Assistance:
We always make sure to deliver the quality performance of the server. Installing the components in a server is the foremost step where the total performance of a server will depend. For correct installation of your Dell 1TB SATA HDD hard drives, we are providing our experienced technician who can clear your doubts and explain the guidelines easily.
Complete 1 Year Warranty:
Server Basket is the best online server store in rendering customer satisfaction. We provide a minimum of a 1-year warranty on Dell 1TB SATA 3Gbps hard drives. We assure you that we can replace or repair the spare parts if you find any issues with the server after delivery.
Instant & Quick Delivery across UAE:
If you are searching for the best seller to buy Dell 1TB SATA HDD hard drives, then Server Basket provides instant shipping all over the UAE. You can get the server on the same day, or it may take a maximum of 2-3 working days after buying. We provide shipping to every corner of the cities like Ras Al Khaimah, Abu Dhabi, Fujairah, Dubai, Sharjah, etc. Not only UAE, but we ship to Oman, Qatar, Doha and Kuwait as well.