Refurbished Dell 4TB SAS Hard Drive
AED 500 (-10%)
Grade "A" Quality Hard Drives
Ideal for All Dell PowerEdge Servers
Achieve Greater Storage Capacity
Replace Your Old Hard Drive
Choose Any Form Factor
High Data Transfer Rates
Description
Buy Refurbished Dell 4TB SAS HDD Hard Drive to Upgrade Server Storage Space
Looking for a low priced Dell server hard drive that is Best suited to handle your 24/7 workload? Then you should opt for our Refurbished Dell 4TB SAS HDDs. The SAS interface storage drives are known for faster throughput and are an ideal choice for fulfilling your mission-critical workloads. The Refurbished 4TB SAS HDD not only enhances the storage capacity of your Dell server but also provides enhanced data transfer speed. If you are a business that handles mission-critical applications and cannot risk factors like data corruption, data loss, or downtime, then SAS HDD is your exact need. Want to buy the Refurbished 4TB SAS HDD? Then buy from Server Basket at a very competitive price. Trust us, you won't get hard drives as such lower prices with the best warranty and instant delivery option anywhere in UAE.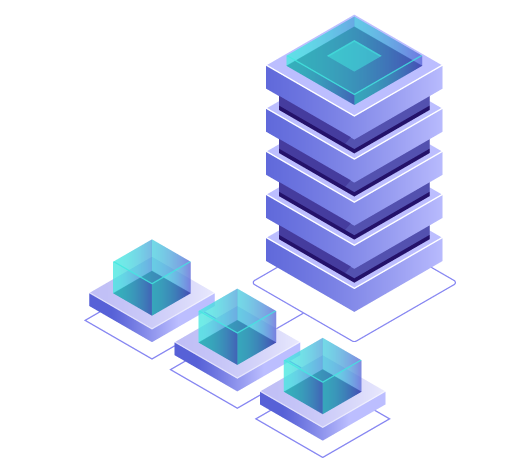 Ideal for All Dell PowerEdge Servers:
Are you facing Low vibration resistance and a high-level of non-recoverable error in your existing Dell PowerEdge Server? Then switch to 4TB SAS Hard disk drives. These lower-cost SAS HDDs are specially designed for Dell PowerEdge servers and offer higher availability, performance, and reliability. You can use this refurbished HDD to upgrade the storage of Dell PowerEdge R230, R330, R430, R530, R730, R730xd, T330, T430, T630 servers.
Achieve Greater Storage Capacity:
With the Refurbished SAS HDD, get an amazing storage capacity of 4TB. This allows you to store heavy databases without any latency issues. The SAS HDD enables you to increase the storage capacity of your Dell server incredibly and that too at the very lowest market price.
Replace Your Old Hard Drive:
Upgrade your Dell Server with the Refurbished 4TB SAS hard drive. With the Refurbished SAS hard disk drive, you get a lower non-recoverable error, additional vibration control, reinforced spindle shaft that is more resistant to external factors. The latest technology in this Refurbished hard drive provides you with greater performance and lower latency rate.
Choose Any Form Factor:
You can choose from either 2.5" or 3.5" disk size, available with us. The 3.5" SAS hard disk drive provides higher storage capacity, best performance, and that too at a more favorable price. While the 2.5" SAS hard drive consumes less power and delivers maximum performance. Both the SAS hard disk drive offers good data transfer speed. Depending on your budget and storage requirement, we suggest the right form factor for your Dell server.
High Data Transfer Rates:
The 4TB hard drive is engineered with a SAS interface, which provides increased data transfer speed. With a bandwidth of up to 12Gbps, the SAS drives read/write and process your mission-critical data at a fraction of the time as compared to SATA drives.
Superior Quality HDDs at Lowest Price:
Server Basket scores the spot of the best retailer that offers the best deals on Refurbished SAS HDDs. With us, you receive the perfect balance between speed, storage, and price. If you are low-in budget, then don't worry, we help you find the right hard drive at your budget. Our prices are extremely lower, which means you can afford high-quality hard drives at the very lowest market price.
Free Installation Guidance:
Do you know that hard drives have to be kept in an anti-static container until you install it in a server? Do you know you have to protect the drive from static discharge at the time of installation? Are you aware that the drives should be handled by the edges of the frame? Don't panic, we are here to help you by offering complete and free installation guidance.
Best in Class Warranty:
We believe in offering great customer satisfaction. And so, our SAS HDD comes with a best-in-class 90 Day warranty that ensures maximum ROI. Our warranty means the SAS HDD is free from manufacturing defects. But still, if you face any issue with the SAS HDD during the warranty period, we ensure that you receive instant product replacement.
Super Quick Delivery:
We specialize in providing quick delivery services to all our clients in any part of the UAE. No matter whether you are located in Al Ain, Abu Dhabi, Fujairah, Dubai, Sharjah, or any other cities in the UAE. Our logistics partners in and around UAE, help us to provide super quick and secure doorstep delivery.