Refurbished Dell PowerEdge R710 Server
Accelerate Your Workloads
Well Built with Certified Spare Parts
Ideal for Demanding Environments
Tested Thoroughly Before Dispatching
Scalable Storage Options
Ample Memory for All Workloads
Description
If you are a start-up or cannot invest much in new servers, then the refurbished Dell PowerEdge R710 server is the best option for you. Server Basket offers refurbished Dell PowerEdge R710 rack servers at a fraction of the cost of a new server. Receive excellent reliability, performance, and security from the Dell R710 rack server. This Server is introduced with smart technologies that reduce power consumption while maintaining the performance level. The exclusive server is designed with an eye for virtualization and great expansion options. Now address a wide range of business applications with the affordable Dell PowerEdge R710 rack server. Server Basket offers more discounts than the actual market price of the Dell PowerEdge R710 rack server. Buy from us and receive additional benefits like 24/7 technical support, a one-year warranty, and instant shipping to any location in UAE.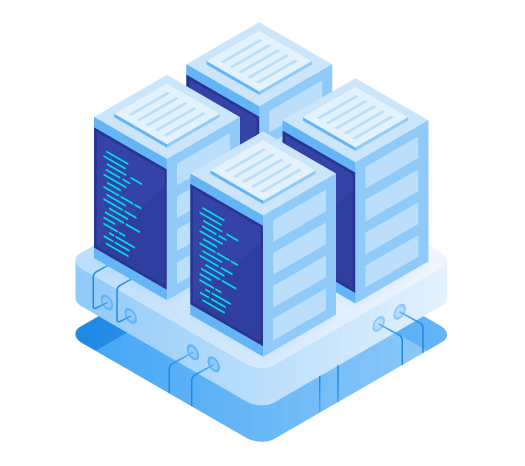 Accelerate Your Workloads with Dell R710:
Gain complete control over your most demanding workloads and increase the production speed with the Dell R710 server. The low-cost Dell PowerEdge R710 rack server is designed to meet customer demands. The server is easy to manage, provides enhanced virtualization features, and is extremely energy efficient.
Well Built with Certified Spare Parts:
The refurbished Dell PowerEdge R710 rack server is built using the genuine spare parts of Dell brand. Even though it's a refurbished server, we never compromise on the product quality. Being the distributor of Dell brand, we receive the spare parts at a very affordable price. The spare parts are certified and come with a warranty period.
Ideal for Demanding Environments:
The affordable refurbished Dell R710 server is a 2U rack server that can accommodate two processors. Two processors mean you can connect a greater number of virtual machines. This helps to fulfill demanding applications with ease. The server supports 6 core Intel Xeon 5600 or 5500 processor families with 2MB cache per core.
Tested Thoroughly Before Dispatching:
We provide 100% product satisfaction to our clients. The refurbished servers of server Basket go through the multi-level testing procedure. Your Dell PowerEdge R710 server will be tested on different parameters and different workloads before dispatching. The refurbished servers we offer are thoroughly tested, deliver great performance, and so come with a warranty period.
Good Storage for Database Needs:
If you are planning to buy an energy-efficient server with ample storage options for database needs, then the refurbished Dell PowerEdge R710 Rack server is the best budget-friendly server for your needs. With Up to 6x 3.5″ LFF Hard Drive Bays, Dell R710 server offers a mammoth 18TB Storage capacity. Depending upon your budget and business needs, you can use up to Six 3.5″ SATA and SAS HDDs.
Ample Memory for All Workloads:
A single processor of Dell PowerEdge R710 rack server supports 9 memory slots. If you are using dual processors, then you get a whopping 18 memory slots. The server supports DDR3 memory with up to 288GB of memory space and an operating speed of up to 1333MT/s.
Decent One Year Warranty:
To prove the genuity of the product, we provide Dell PowerEdge R710 in UAE with a one-year warranty period. Our warranty means your product is free from any workmanship and material defects. In one year warranty period, if you face any issue with the server, we would provide you with free repair services or instant replacement.
Lowest Price in UAE:
Search for refurbished dell poweredge r710 price in the quotation we quote you. Trust us, you won't get Refurbished Dell R710 at such a lower price anywhere in UAE. The lowest price we offer doesn't mean that we compromise on the quality of the server and services. With us, you receive an excellent refurbished server, and that too at an unimaginably lowest price.
24/7 Technical Support Available:
Keep your business moving with our friendly 24/7 technical support that can be availed at any time through email, live chat or phone call. We make sure that the server gets back to work within a few seconds of any disruption. Our team consists of experts who have years of experience and can solve your Dell PowerEdge R710 server related issues instantly.
Speed Shipping All over UAE:
Whether your organization is in some top cities of UAE LIKE Dubai, Sharjah, Abu Dhabi, Ajman, or some remote place, we can reach you and dispatch the product within the least possible time. We make sure that you receive the refurbished Dell PowerEdge R710 server in UAE within less time and without any frustrating delays.
Specification
Additional information
| | |
| --- | --- |
| Brand | Dell |
| Form Factor | 2U Rack |
| Processor | Intel Xeon Processor 5500 Product Family, Intel Xeon Processor 5600 Product Family |
| Processor Sockets | 2 |
| RAM Type | DDR3 |
| Memory Size | 16GB, 1GB, 2GB, 4GB, 8GB |
| Memory Slots | 18 |
| Max RAM | 288GB |
| Max Storage | 18TB |
| Hard Drive Bays | Upto 6 x 3.5" Drives, Upto 8 x 2.5" Drives |
| Hard Drive Options | SAS HDD, SAS SSD, SATA HDD, SATA SSD |
| PCI Slots | 4 |
| Internal RAID Controllers | PERC H200, PERC H700 |
| External RAID Controllers | PERC H800 |
| Power Supply | Dual |
| Warranty | 1 Year |
| Remote Management | Yes |
| Supported Remote Management | iDRAC6 Enterprise |