Refurbished Dell PowerEdge R610 Server
Best Option for Small Businesses
Customize to Fit your Needs
Powered by Intel Dual Core Processors
1U Rack Server with Scalable Memory
Extremely Good Storage Options
High Performance Server at Low Price
Description
Are you looking for a reliable company that offers the best refurbished servers? Need a server that is an excellent fit for remote sites, small data centers, and space constraint environment in UAE? Want a server for your data center that can offer exceptional energy efficiency? Then our Refurbished Dell PowerEdge R610 is the best fit server for you. Dell R610 is a scalable server where you can start with one processor initially and then fix dual processors as your business grows. The server comes with powerful processors, ample memory, and storage space. Dell PowerEdge R610 is designed to deliver exceptional performance and comes at a very affordable price in UAE only at Server Basket. With amazing discounts, you also receive free installation and technical support with an exclusive one year warranty.
Server Plan
Processor
RAM
Storage
Price
Dell R610 Rack Server
(Basic)
12 Core / 2 x X5650
32GB DDR3
2 x 900GB SAS
Dell R610 Rack Server
(Reliable)
12 Core / 2 x X5650
64GB DDR3
2 x 900GB SAS
Dell R610 Rack Server
(Standard)
12 Core / 2 x X5650
128GB DDR3
2 x 900GB SAS
Dell R610 Rack Server
(Powerful)
12 Core / 2 x X5650
192GB DDR3
2 x 900GB SAS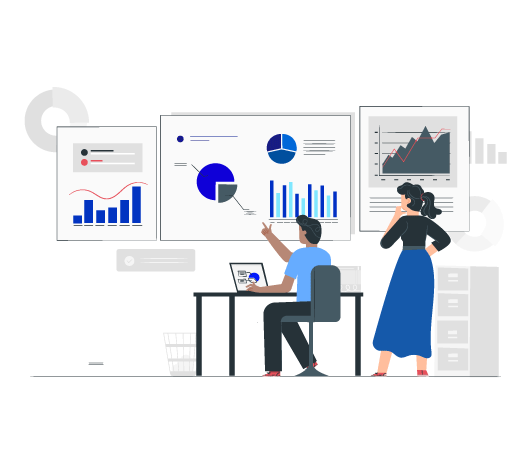 Best Option for Small Businesses:
Looking to buy a refurbished Dell R610 that comes at a very lower portion of the cost of a new server lower? With our budget-friendly price tag, you can experience significant savings when compared as compared to the new server. Dell R610 comes with specifications that make it fit to work under intense workload throughout the day. The server also lowers your energy consumption while offering exceptional performance.
Customize Dell R610 to Fit your Needs:
Order the Refurbished Dell PowerEdge R610 server in UAE as per your current business needs. In the initial years of your business, there might be a need for less memory and storage space, and one processor might be enough to run your applications with ease. Dell PowerEdge R610 comes with higher flexibility options that allow you to add the processor, memory, and storage drives as your business grows.
Powered by Intel Dual Core Processors:
You can get optimal performance from the refurbished Dell R610 as it comes with Intel 5520 chipsets that support an exclusive two Intel Xeon processors. You get the flexibility to use Intel Xeon 5500 or 5600 processor family. Dell R610 is ideal for virtualization as the single processor comes with 2, 4 or 6 cores, which means you can connect up to 12 virtual machines on a single CPU. With Comprehensive system deployment and management packages, this server is ideal for compute-intensive applications.
1U Rack Server with Scalable Memory:
Dell PowerEdge R610 is an extremely slim server with a single form factor. The server has a highly scalable memory that comes with 12 DIMM slots supporting DDR3 memory modules. The memory modules provide a data transfer speed of up to 1333 MT/s. If you add two processors in the servers, you would receive a whopping memory capacity of 192 GB.
Huge Storage with 6SFF Drives:
Are you looking for a budget friendly refurbished server with excellent storage options for your remote offices that need virtualization? With scalable storage options, the Dell PowerEdge R610 6SFF Rack server simplifies your business operations. You can install up to six SFF (2.5") SATA and SAS HDDs or SSDs to get 12TB storage capacity. The hard drives supported by Dell R610 server are Hot-pluggable, which means you don't have to stop the entire server while replacing the storage drives.
Completely Tested Refurbished R610 Server
We are offering high quality Refurbished Dell R610 server at a cheaper price in UAE , but that doesn't mean that we sell low quality server. The refurbished server we provide will be thoroughly cleaned and then restored to factory settings by replacing the old spare parts with new ones (as per the configuration you order).Our engineers will thoroughly test the server before shipping it to your address to ensure that it works efficiently.
Exclusive One Year Warranty:
Buy Dell PowerEdge R610 rack server from Server Basket and receive peace of mind for complete one year. The one year warranty service means your server is free from any internal damage. If any issue or internal damage occurs to the refurbished Dell PowerEdge R610 Server during these 3 years, you will be provided free repairs or replacement from us.
High Performance Server at Low Price:
The server is embedded with the best expansion option that includes two PCIe Gen2.0 slots and single PCIe Gen1.0 slot to connect additional hardware. The advanced management features like iDRAC6 and OpenManage for On-site management contributes to the performance of the system. With so many features onboard, Dell PowerEdge R610 comes at an unimaginably lower price only at Server Basket. Trust us, you won't get Refurbished Dell PowerEdge R610 in UAE, Dubai at such a lowest price from any of the retailers.
Free Installation & Tech Support:
Keep your server secured with Server Basket. As the server is dispatched to your address, one of our executives would contact you for installation support. Also, our team is available 24/7 to support you and solve your issues. These services come for free with the purchase of a Dell PowerEdge R610 rack server from us.
Shipping Available Anywhere in UAE:
We serve in all areas of the UAE. Whether your data center is located in Dubai, Sharjah, Abu Dhabi, Ajman, etc., we make sure that the server is delivered at your doorstep within a few days. We understand your urgent business commitments and strive hard to deliver the REFURBISHED Dell PowerEdge R610 server in UAE within less possible time.
Specification
Additional information
| | |
| --- | --- |
| Brand | Dell |
| Form Factor | 1U Rack |
| Max RAM | 192GB |
| RAM Type | DDR3 |
| Memory Slots | 12 |
| Processor | Intel Xeon 5500 and 5600 series |
| Processor Sockets | 2 |
| Max Storage | 12TB |
| PCI Slots | 2 |