Used HP 1.2TB SAS 10K 2.5″ HDD
AED 600 (-5%)
Used HP 1.2TB SAS 10k HDD
Supports All HP Servers
Storage: 1.2TB
Data Transfer Rate: 12Gbps
Spindle Speed: 10K RPM
Buy Back Policy
Description
Used HP 1.2TB SAS 10K 12Gbps 2.5" Hot Swap Hard Disk Drive At Offer Price For HP servers | Fast Shipping
Want to expand the storage space or replace the failed drives of your HP Server? Then buy the highly efficient, low cost, hot-swappable HP 1.2TB SAS 10k 2.5" HDD. Though it's a used hard drive, it never fails to deliver higher performance. The hard drive has a guaranteed longer shelf life and is re-engineered with the latest technology. The highly affordable storage drive is ideal for enterprise data centers that work online 24/7. Being a used drive, it comes at a very small portion of the cost of a new HDD. Additionally, if you buy HP 1.2TB SAS 10K 12G 2.5" HDD from Server Basket, you get eligible for more discounts. With the lowest market price, also enjoy the benefits of buyback guarantee, quick shipping and free installation support.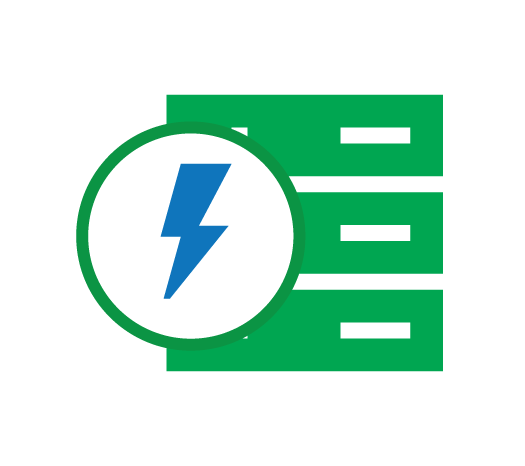 Supports a Wide Range of HP Servers:
Maximize Your Server Storage:
Save more data and money with the highly efficient Used HP hard drives. Engineered with the SAS interface, the drive comes with a whopping storage capacity of 1.2TB. The higher capacity drive enables you to store heavy databases and provides more space for storing data from virtual machines and other applications.
Fastest Data Transfer Speed:
Remove data transfer bottlenecks, as the new like hard drive is engineered with 12Gbps data transfer rate. Additionally, it is built with the SAS interface, which enables the HDD to deliver data at a higher transfer rate. With a rotational speed of 10K RPM, the drive enables faster disk access.
Enterprise Level Security:
HP hard drives come embedded with Self-Monitoring Analysis and Reporting Technology (SMART) which the hard drive to frequently monitor the device and raise the alert flag if any untoward failure is about to happen. So your data will always be safe when this high end hard drive is on board.
HP Authorized Grade "A" Quality SAS HDD:
The HP 1.2TB SAS 10k 12G 2.5" HDD undergoes a strict refurbishment process. It is tested on various parameters to ensure that the customer doesn't face any incompatibilities and performance issues. The hard drives then go through strict quality checks and then is certified. HP 1.2TB SAS 10K HDDs we sell are of Grade "A" quality and would provide performance similar to a brand-new hard drive.
Free Remote Installation Assistance:
Firstly, you need to locate the hard drive slot and then mount the HDD in the chassis, connect the data cable, run BIOS setup, etc. While installing the HP 1.2TB SAS 10K hard drives, you need to follow a range of processes. For this very reason, we provide our customers with free remote installation help. One of our experienced engineers will help you to upgrade your server's storage space with the purchased drive.
Buyback Guarantee Provided:
Now you don't have to worry while you upgrade your system with higher capacity hard drives. Our Buyback guarantee program means that Server Basket assures purchasing your new like HP 1.2TB SAS 10K HDD at a pre-fixed amount. With us, you will receive a higher value for the HDD, which will reduce your total cost of ownership.
Assured 90 Day Warranty:
We know how important it is for your business that the hard drives run smoothly. That is why we provide warranty coverage of 90 days on the HP 1.2TB SAS 10K HDDs. If any problem persists in the hard drive within the warranty period, then we assure you to offer free repairs or product replacement.
Fast and Secure Shipping in UAE:
When it comes to business urgencies, we deliver the HP 1.2TB SAS 10K HDD at lightning speed. The hard drives are multi-level packed and won't get even a minor scratch during transportation. Our logistic partners help us to reach you as quickly as possible. Get SAS HDD delivered at Abu Dhabi, Ajman, Al Ain, Dubai, Fujairah, Sharjah, Etc. Within 2-3 business days.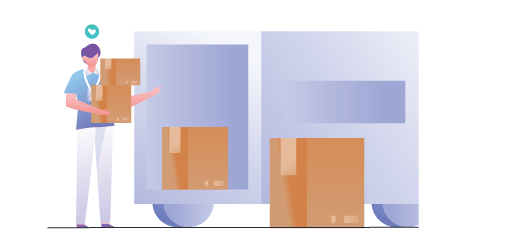 Specification
Additional information
| | |
| --- | --- |
| Brand | HP |
| Data Transfer | 12Gbps |
| Form Factor | SFF |
| Interface | Serial Attached SCSI (SAS) |
| Speed | 10K RPM |
| Storage Capacity | 1.2TB |