HP ProLiant DL180 Gen9 Server
AED 8,300 (-5%)
Ideal for Data Storage Applications
Simplified Remote Management Feature
Boosted by Intel Xeon E5-2600 Processor Family
Reliable and Scalable Storage Options
Huge Memory Capacity
Best Option for Budget-Conscious Data Centers
Description
Are you looking for a cost-optimized server for diverse workloads? Then the HP DL180 Gen9 server is the best and most affordable option for you. The server is highly efficient than its predecessors as it provides increased compute and storage capacity. With the HPE ProLiant DL180, you will experience higher processor and memory performance resulting in lower latency rate. If you are an SMB and want to buy a server with the latest technology without the need of breaking the bank, then HP DL180 is the best solution.Enclosed in a 2U rack platform, HP DL180 Gen9 server features a range of chassis configurations. With HP DL180, you will receive the right balance of flexibility and performance. Buy HPE ProLiant DL180 in UAE from Server Basket at a very lower market price with free pre-sales guidance, installation assistance and tech support. Trust us, you won't get such a good deal with the instant delivery option from any of the retailers or distributors anywhere in the UAE.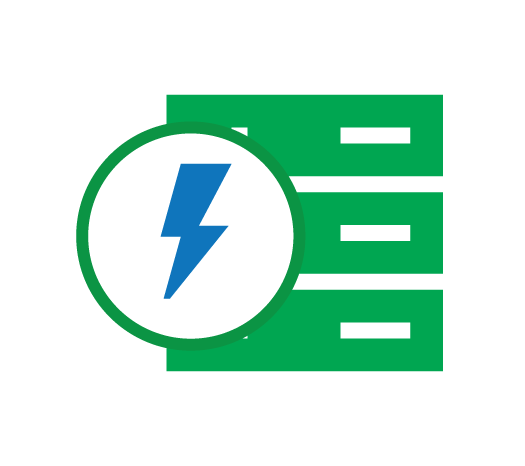 Ideal for Data Storage Applications:
Get a unique mix of storage and compute for applications like Hadoop, mobility and cloud applications. The server is engineered with the right mix of processors, memory and storage drive that makes it ideal for running crucial data storage business applications with ease.
Simplified Remote Management Feature:
With HP DL180, you get a range of management tools that helps to provide better server maintenance and reduce downtimes. The iLO remote management feature comes standard on the HP DL180 Gen9 server. iLO helps you to check your remote server health, monitor and set the thermal and power controls merely sitting at your office.
Boosted by Intel Xeon E5-2600 Processor Family:
HPE ProLiant DL180 Gen9 server supports E5-2600 v3/v4 processor families. The processor Supports up to 18 core counts. With dual processors, you get the flexibility to give your clients up to 72 Virtual Private Space (VPS).
Reliable and Scalable Storage Options:
Huge Memory Capacity:
Now run multiple applications without any frustrating delay. The HPE ProLiant DL180 Gen9 Server supports 8 DIMM slots per processor. If you are using an RDIMM module, then you get a storage capacity of up to 512GB. But, if you configure your server with LRDIMM module, you get a storage capacity of up to 1TB.
Best Option for Budget-Conscious Data Centers:
Our HP DL180 Gen9 is one of the best cost-effective options that suit any size businesses. This server offers heavier performance, good expandability and reliability features than what is required for an SMB to run its data center operations smoothly. The server comes at a very low-cost and is ideal for budget constraint data centers.
Best Price Guarantee:
Server Basket guarantees its customers with absolute confidence that no other retailer can offer you the best price we offer. We are one of the top dealers of HP Company, this means there are no middlemen to increase the costs. We ensure that no other expenses are occurring so that we pass on the savings to our customers.
Standard Three Years Warranty:
The new HPE ProLiant DL180 server comes with an extended period of coverage, i.e. of three years. As per the warranty set forth by Server Basket, you will get complete peace of mind when it comes to repairs or replacement of the server. If you face any issue with the HP DL180 Gen9 server within the warranty period, then our team will provide you instant repairs or replacement solution.
Free Round the Clock Technical Assistance:
We provide round the clock technical support, backed up by extensive knowledge. Server issues can end up a business with huge losses. And so, understanding every business needs and time zones, we have set up a team of engineers, who would be available 24/7 to solve your server issues. With us, you will never face any downtimes.
Fast Delivery in and around UAE:
We understand your urgent need of HPE ProLiant DL180 server and so assure you of fast delivery of the server. Our shipping partners allow us to deliver the server in any corner of UAE at a very less time. You get the HP DL180 instantly delivered at your doorstep with no extra freight charges.
Specification
Additional information
| | |
| --- | --- |
| Brand | HP |
| Form Factor | 2U Rack |
| Processor | Dual Intel Xeon E5-2600 v3 Series |
| No of Processor Socket | 2 |
| Memory Slots | 16 |
| Memory Size | 512GB |
| Storage Capacity | 6TB |
| Raid Level | RAID 0, RAID 1, RAID 5 |