Dell 600GB SAS HDD Hard Drive
AED 262 (-10%)
Add More Storage to Your Server
100% Genuine Server Spare Parts
Suitable For Any Dell Server
Multilevel Tested Drives
Choose Any Form Factor
Supports Enterprise Class Workloadse
Description
Are you looking for a complete pack of hard disk and caddy to install it in you server? Then Buy Dell 600GB hard disk drive with a free caddy from Server Basket, which supports all the Dell Servers. If you are a medium-sized or small-sized business or a startup, then this Dell 600GB bulk data storage capacity hard drive is ideal for your business. This Dell hard drive can manage huge and complex applications easily with 12Gbps or 6Gbps speed of data transfer. What's more! Boost up your server with this high storage capacity HDD. You can get additional free installation support, pre-sales support on purchasing the Dell hard drives from us.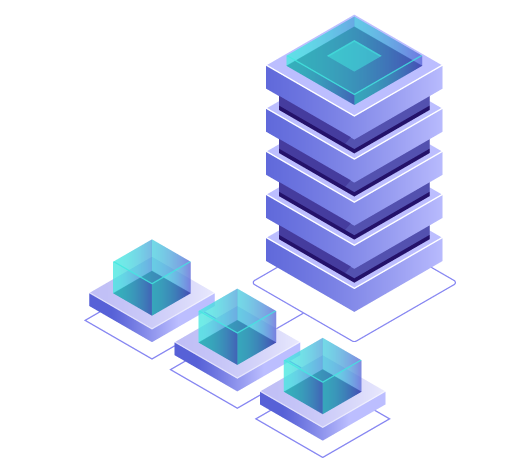 Add More Storage to Your Server:
As your organization grows, you want to increase the storage capacity of your server. The Dell HDD with 600GB of storage capacity is the best choice for all your Dell servers. With the escalating needs of your enterprise storage, things become further complex, and the datacenters require greater density, larger capacity, and accessibility. So, you can go for the Dell 600GB hard disk drive.
Suitable For Any Dell Server:
The Dell 600 GB hard drive is suitable for any of the Dell servers such as Dell PowerVault MD1220 server, Dell PowerEdge R720xd server, Dell R720 server, Dell R620 server, Dell R820 server, Dell T320 server, Dell T620 server, Dell T420 server, Dell R320 server, Dell PowerEdge R920 server, Dell PowerEdge R420 server, etc.
Quickly Access Bulk Data:
You can quickly access the bulk data with the 600GB hard disk drive. By offering a spindle speed of 10K and 15K RPM, respectively, the Dell SAS Hard disk drive provides faster access to the information stored on the disk. The Dell Hard disk drive has an excellent read or write speed by consuming lesser power. This disk access speed is ideal for all the servers handling bulk data.
Multilevel Tested Drives:
Server Basket provides the hard disk drive with grade A quality and at a very low price. Our products are tested in multi-levels so that the customer may not face any issue with the hard disk drive during its usage.
Choose Any Form Factor:
You have an option to choose any of the form factors among 3.5 inches LFF, 2.5 inches SFF, or 1.8 inches. You can select the form factors as per the requirements of your business. Small form factor drives are used for the mid and high-end servers. LFF drives are helpful for customers with larger storage requirements. Normally, LFF is not available with SAS, but you can use it for 600GB, 300GB, and 450GB drives. Check the chassis model of your Dell server and make an informed purchase.
Supports Enterprise Class Workloads:
The Dell SAS 600GB hard disk drives support all the enterprise-class workloads such as Accounting, Human Resource Management (HRM), Sales, Banking and Finance, Enterprise Resource Planning (ERP), Customer Relationship Management (CRM), Accounting, etc.
Free Caddy with 600GB SAS HDD:
The Dell SAS 600GB HDD is available with free caddy. The caddy of the hard disk drive is also termed sometimes as the disk enclosure. The idea of a disk caddy is to give protection to the disk from physical damage while handling the hard drive. We understand that you hate buying server components separately and so we provide free caddy to you with each Dell 600GB HDD you purchase from Server Basket.
Assured Warranty:
The Dell 600GB SAS hard disk drive is a highly genuine product. It is backed with a warranty of 1 year from Server Basket. The warranty period ensures the client that this hard drive is free from defects. If there are any faults, there will be instant repair or replacement during the warranty period.
Anywhere Delivery in the UAE:
Server Basket offers you service to any city or town in the UAE like Margab, Sharjah, Al Faqa, Abu Dhabi, Madinat Zayed, Jebel Ali, Dubai, Ras Al Khaimah, Ajman, etc. We provide a free and safe delivery option to all the places, either it may be an interior region or a major city. We also offer delivery in Kuwait, Qatar, and Oman.