Refurbished HP DL360e Gen8 Rack Server
AED 3,333 (-5%)
Best Management and Monitoring Features
Easily Handles High Demand Workloads
Space Saving 1U Rack Chassis
Enhanced Storage Capacity
Perfect for Virtualization and Cloud Solutions
Quality Certified and Thoroughly Tested
Genuine HP Spare Parts
Free Quotation for Any Configuration
Description
Buy Refurbished HP DL360e Gen8 Server at Low Price in UAE from Server Basket
If you are searching for the right choice of server for your startup business within the budget, then the refurbished HP ProLiant DL360e Gen8 rack server is an ideal choice. Server Basket is providing the refurbished rack servers with low cost and high performance. Refurbished HP DL360e rack holds 1U chassis and configures both small and large form factors. With the remote management system, IT supports will increase the onsite work capability and helps to enhance your business growth. The compatibility of HP DL360e Gen8 performance, reliability and adaptability is higher than its previous generation and supports different features. The refurbished HP ProLiant DL360e rack server carries the best quality with ample features that supports various functionalities. It is an ideal choice for data centers, home labs, etc. Server Basket is providing this server with customized configurations, including raid controllers, hot plugs, memory modules, etc. The services you can avail with the refurbished HP DL360e rack server are free installation support, free demo, and quick pre-sales support, instant shipping & 24/7 Tech support.
Server Plan
Processor
RAM
Storage
Price
HP DL360e Gen8 Rack
(Basic)
20Core / 2 x E5-2670v2
64GB DDR3
2 x 900GB SAS
HP DL360e Gen8 Rack
(Reliable)
20Core / 2 x E5-2670v2
128GB DDR3
2 x 900GB SAS
HP DL360e Gen8 Rack
(Standard)
24Core / 2 x E5-2696v2
256GB DDR3
2 x 900GB SAS
HP DL360e Gen8 Rack
(Powerfull)
24Core / 2 x E5-2696v2
512GB DDR3
2 x 900GB SAS
Beneficial for Home labs & Datacenters
As the refurbished HP DL360e Gen8 rack server has a 1U factor, it suits any work environment and particularly suitable for home labs and data centers. It is highly engineered with wide features and high performance. If you are running a startup business, HP DL360e gen8 is an ideal choice that comes with the high performance and at the best deals. Create your own home lab testing environment with the refurb DL360e gen8 server.
Power-Packed Memory Performance
The refurbished HP DL360e Gen8 supports DDR3 memory with LRDIM, RDIM, HDIM, and UDIM modules. The Dual slot processor holds 24DIMM slots in which each processor carries 12 slots. The maximum capacity of LRDIMM is 384GB, RDIMM is 192GB, and UDIMM is 96GB with maximum speed 1333MHZ.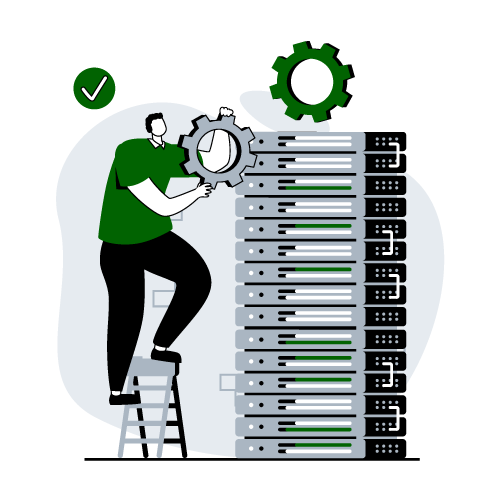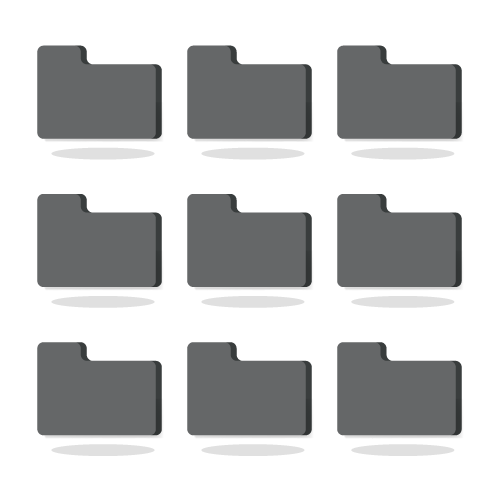 Powered by Intel's C600 chipset
The refurbished HP ProLiant DL360e supports two Intel Xeon processors managed by the Intel C600 series chipset. Both E5-2400V2 and E5-2400 processors can handle 2, 4, 6, 8, 10 cores and hold 25MB level 3 caches memory. The performance of the refurbished DL360e gen8 rack is almost equal to the new server, and you can choose and customize the cores within your budget.
Flexible Storage Options
The refurbished HP DL360e rack supports both SFF and LFF configurations in which SFF supports eight drives, and LFF supports four drives. The maximum storage capacity of SFF is 9.6TB, and LFF stores up to 16TB. It handles SAS, SATA, SFF SAS, LFF SAS, SFF SATA, LFF SATA hot plugs. You can choose from 3.5" drives or 2.5" drives and select the chassis accordingly to fit your need.
Swift and Secure Shipping
Buying the refurbished DL360e Gen8 rack server from Server Basket is a safe way of purchasing. We pack the server with multiple box layers to protect from damages. To deliver the server securely, we follow several steps while shipping. You can also avail of free shipping and installation support on purchasing refurbished DL360e Gen8 servers. We do swift shipping in UAE to every nook and corne of the country be it Dubai, Sharjah, Ajman, Al Ain, Dibba Al Hisn, Abu Dhabi, Fujairah and even in Oman, Qatar and Doha.
Choose Own Configuration
You can avail of the refurbished ProLiant DL360e gen8 server with a wide range of features by choosing your configuration within your budget. Whether it is high-end or low-end configuration, select the configuration which suits your business needs. Select the RAM capacity, number of processors, raid controller and the storage capacity as per your requirement. You can check the complete description of your customized server including, its components, and spare parts in the free quote.
Assured SB 1 Year Warranty
Server Basket will assure a year guarantee on the refurbished DL360e Gen8 rack server. We also provide a free replacement on server parts if any damage occurs during delivery. You also can claim free repair service within the warranty tenure, which starts from the day of installing the server. Please make sure to understand the terms and conditions of the Warranty with our sales representatives to avoid any miscommunication.
Fully Tested & Certified
Server Basket is the best online store to buy the best quality server with certified components. The Refurbished HP DL360e rack server has engineered with the best suitable components and undergoes multiple times of testing from experienced engineers to deliver top-notch performance. We always choose the top-class server parts from the certified companies.
24/7 Tech Assistance
If you face trouble with the refurbished DL 360e Gen8 server, you can reach our professional tech support team who are available 24/7 timings. You can get your doubts cleared within a short time through online chat, email, and call. So, step forward with any of these options and resolve your server problems.
Exceptional Management Tools
The refurbished DL360e supports HPE iLO4 software which configures, monitor, update, audit remotely. It is a simple and easy interface with a user-friendly design that helps operation activities through a network that is exceptionally useful for clients or the employees who are working onsite.
Specification
Additional information
| | |
| --- | --- |
| Brand | HP |
| Form Factor | 1U Rack |
| Processor | Intel Xeon E5-2400 v2 family |
| No of Processor Socket | 2 |
| Memory Size | 384GB |
| Memory Slots | 12 |
| Internal RAID Controllers | Smart Array B320i |