Used Dell 1.8TB 10K SAS 2.5″ HDD
AED 658 (-5%)
Used Dell 1.8TB 10k SAS 2.5" HDD
Supports All Dell Servers
Storage: 1.8TB
Data Transfer Rate: 12Gbps
Spindle Speed: 10K RPM
Buy Back Policy
Description
New Like Dell 1.8TB 10k SAS HDD For Dell R730, R830, R930 Server in UAE | 90 days Warranty
Looking for a storage drive that can withstand a 24/7 critical working environment but don't have the budget to spend on high-end storage drives? Then buy the low cost used Dell 1.8TB 10K SAS HDD. Because of the SAS interface, the hard drive offers more reliability and can easily handle heavy workloads. The used Dell 1.8TB 10K SAS HDD comes with a spindle speed of 10K RPM and a transfer rate of up to 12Gbps. Compatible with all Dell Servers, the hard drive is worth the buy at such a lower price. Drastically lower your IT investments, as Server Basket offers more discount on the market price. Additionally, you get the opportunity to enjoy benefits like return back policy, installation support, and lightning speed delivery.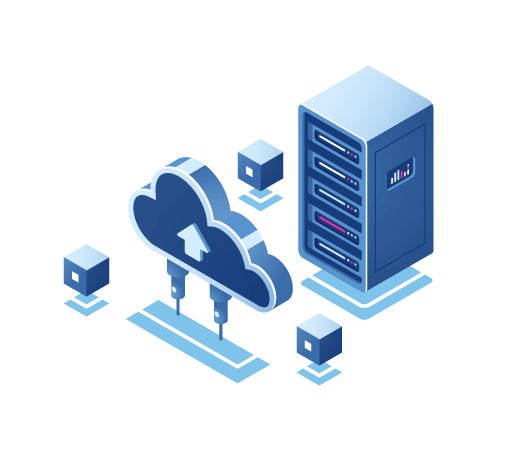 Ideal for All Dell Servers:
The new like Dell 1.8TB 10k SAS 2.5" HDD is specially designed to address the wide-ranging needs of applications on Dell Servers. Whether your data center consists of rack, tower, or blade server, the 2.5" hard drive fits all. The economical HDD is highly compatible with R430, R230, R830, R730, R730XD, M630, and other Dell servers.
Run Database Applications Smoothly:
Store and process the high-end database applications like Oracle, Informix, DB2, and Microsoft SQL without any delay. Refurb Dell 1.8TB 10K SAS HDD allows your server to perform tasks such as heavy storage, data analysis, data archiving, manipulation, and other tasks with ease.
High Quality Certified HDDs:
The used Dell 1.8TB 10k SAS 2.5" hard disk drive is minutely inspected and cleaned so that it meets its manufacturer's quality. The drives undergo stringent quality checks and are then certified as the Grade "A" quality Hard drives. No matter whether you install it in a critical working environment or under normal working conditions, it will deliver higher performance.
High Read Write Performance:
With 10KRPM spindle speed, the Dell HDD is a valuable system where speed is the major business need. With the SAS interface and 12Gbps transfer rate, you can now read and write data with better performance and more reliability.
Expand Storage Space of Your Server:
Manage your storage-intensive applications with the best and affordable hard drive. The used Dell SAS HDD comes with a storage capacity of 1.8TB that lets you store heavy database applications and process it smoothly. Upgrading storage is now easier and affordable with our low priced Dell 1.8TB 10K SAS HDDs.
Free Installation Support Provided:
Not aware of how to install the server hard drives? Then don't worry, we have the team of best technical support engineers who are available 24/7 to provide you instant installation support. Our team will guide you step by step until your server Hard drive is successfully installed and running.
Hassle Free Return Back Policy:
After receiving the Refurb Dell 1.8TB 10K SAS HDD, if you realize that it doesn't fulfill your business requirement or some fault occurred, then you can return the product within 7 days from the date of purchase. As soon as we receive the product, we assure you to replace the drive or completely refund the amount.
Reliable Drive with 90 Day Warranty:
To assure you SAS HDDs reliability, we provide you with a 90 days warranty coverage. Our warranty itself proves that the Hard drive is free from defects. For any reason, if still, you face any issues or failures, then we ensure you to offer instant HDD replacement.
Swift and Secure Shipping:
One of our aspects of offering great customer satisfaction is by providing quick delivery. Our shipping partners have centers all over the UAE which allows us to deliver the products within 2-3 business days. Get your New Like Dell 1.8TB 10k SAS 12Gbps 2.5" HDD in Abu Dhabi, Ajman, Al Ain, Dubai, Fujairah, Sharjah, Ras Al Khaimah RAK, etc. quickly and safely.