Refurbished Dell PowerEdge R430 Server
AED 7,160 (-5%)
2 Socket Server in a Compact Design
Configured with Grade "A" Quality Hardware
Powerful Performance with Intel Processors
Huge Storage Capacity
Ample Memory for Any Businesses:
Best Price in UAE
Description
Are you running on tight budget? Do you need a compact server for your business? have a look at our refurbished Dell R430 Server which exactly suits to your needs. The slim 1U form factor server can fit even in the space constraint environment. But is an excellent fit for web tech, high-performance computing and infrastructure scale-out. With refurbished Dell R430, you get a guaranteed peak performance across a wide range of workloads. This amazing powerful hardware package is engineered with the best processors, RAM and storage drives. The acoustics is also very low which helps you to place the server anywhere in your office without worrying about the noise factor. Buy refurbished Dell PowerEdge R430 rack server from Server Basket and save a lot of your money. From us you get a great refurbished server, amazing discounts and host of free services including the free tech support.
Server Model
Processor
RAM
Storage
Price
Buy Now
Dell PowerEdge R430
(Basic)
12 Cores / 24 vCPU ( 2 x Intel Xeon E5-2620 v3 / 2.40GHz )
64GB, DDR4
2 x 600GB HDD
Buy Now
Dell PowerEdge R430
(Reliable)
24 Cores / 48 vCPU ( 2 x Intel Xeon E5-2673 v3 / 2.40GHz )
128GB, DDR4
2 x 600GB HDD
Buy Now
Dell PowerEdge R430
(Standard)
28 Cores / 56 vCPU ( 2 x Intel Xeon E5-2683 v3 / 2.0GHz )
256GB, DDR4
2 x 600GB HDD
Buy Now
Dell PowerEdge R430
(Powerfull)
36 Cores / 72 vCPU ( 2 x Intel Xeon E5-2696 v3 / 2.30GHz )
384GB, DDR4
2 x 600GB HDD
Buy Now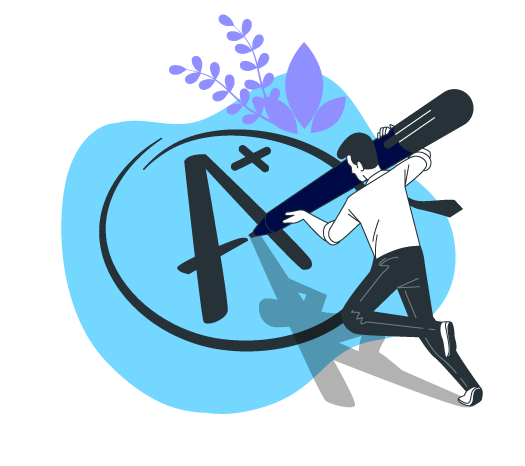 2 Socket Performance in a Compact Design:
The compact refurbished Dell R430 server comes with 2 sockets. Which means you can use two processors simultaneously and increase your business productivity. The processor comes with 2.5MB cache and up to 20 core counts. With two processors, you receive double the core count and the flexibility to use up to 80 virtual machines.
Configured with Grade "A" Quality Hardware:
We configure the Refurbished Dell PowerEdge R430 server as per your business needs. The internal hardware we use is of Dell brand grade A quality and comes with certification. Dell R430 is re-engineered with the best processors, memory and storage drives so that you get continued performance, reliability and availability.
Powerful Performance with E5-2600 v4 Processors:
Compatible with Intel Xeon E5-2600 v4 processor family, the refurbished Dell R430 delivers top performance across a wide range of workloads. The processor helps to increase Dell R430 performance, agility, security and utilization throughout the storage, compute and network infrastructure. E5-2600 v4 processor also helps to reduce the total cost of ownership.
Ample Memory for Any Businesses:
With 12 DIMM slots, the memory of Dell R430 is fully expandable up to 384GB capacity. The memory speed at which the refurbished Dell R430 can read and write data is 2400 MT/s. Which means you can run multiple and heavy applications without any delay.
Best Price in UAE:
Server Basket offers Dell R430 refurbished servers that are customized as per your business needs and budget. Yes, we offer the Dell R430 at your preferred budget. Being a refurbished server, it comes at a fraction of the price of a new server. If you buy used Dell Servers in UAE from Server Basket, you receive additional discounts and the free services help to enhance your server performance.
Excellent Remote Management Tools:
The Dell PowerEdge R430 rack server comes with excellent remote management capabilities. It is engineered with iDRAC8 with lifecycle controller which enables you to update firmware and monitor various aspects of the server remotely. So you can manage the server remotely from any place.
Free Tech Support Available:
We go extra miles to support our clients in the UAE. Whether you need answers to any queries or you want a technical support engineer to solve your issues, we would provide you instant support anytime and that too for no extra cost. Our main goal is to support you so that your refurbished Dell R430 server stays powered up and delivers great performance even during heavy workloads.
SB Assured Warranty:
Refurbished Dell R430 is a used server and so we perform multiple testing procedure on various parameter. The refurbished R430 server is highly reliable and so you get Server Basket assured warranty period of one year. You can seek for the instant replacement of the damaged spare parts during this one year warranty period.
Fast Shipping Across UAE, Dubai, Abu Dhabi:
We have a proven track record among our clients of providing fast and affordable product delivery across Dubai. Server Basket understands the various industry needs and its urgencies and so we ship the product instantly within a few hours of your payment. With us, you don't have to wait much longer for the product. Our speed delivery doesn't cost you extra.
Specification
Additional information
| | |
| --- | --- |
| Brand | Dell |
| Form Factor | 1U Rack |
| Processor | Intel Xeon Processor E5-2600 v4 Product Family |
| Processor Sockets | 2 |
| RAM Type | DDR4 |
| Memory Size | 16GB, 32GB, 4GB, 8GB |
| Memory Slots | 12 |
| Max RAM | 384GB |
| Max Storage | 38.4TB |
| Hard Drive Bays | Upto 10 x 2.5" Drives, Upto 4 x 3.5" Drives |
| Hard Drive Options | SAS HDD, SAS SSD, SATA HDD, SATA SSD |
| PCI Slots | 2 |
| Internal RAID Controllers | PERC H330, PERC H730, PERC H730P, PERC S130 |
| External RAID Controllers | PERC H830 |
| Power Supply | Dual |
| Warranty | 1 Year |
| Remote Management | Yes |
| Supported Remote Management | iDRAC8 Enterprise, iDRAC8 Express, iDRAC8 with Lifecycle Controller |