Dell PowerEdge R830 Rack Server
120,000.00 AED (-17%)
High-Performance Server With Intel Xeon CPU
Whopping 3TB of DDR4 Memory
Ideal for Machine Learning & Database Analytics & Virtualization
Scalable Storage Options
Automated Management of Routine Tasks
Best Price for Any Configuration
Compare
Description
Buy Dell PowerEdge R830 Rack Server for Virtualization Needs in UAE, Choose Any Configuration.
If you want a customized Server that manages your data center infrastructure, then Dell PowerEdge R830 is an ideal choice for you. The 2U Dell R830 rack server has been engineered with a logical chassis structure. It's Open Manage system supports iDRAC8 controller that allows effective functionalities without employing system management software. The PowerEdge R830 rack server exclusively handles virtualization and intensive workloads very well. Its versatility, balanced performance, and high flexibility will surely deliver quality performance to your business. Server Basket offers a wide range of servers at an affordable price with a customized configuration. We are the only online retailer that sells the server and its components at a fair price and attractive discounts. Buy Dell PowerEdge R830 to receive customized configuration, free installation supports, 3 years warranty, and replacement.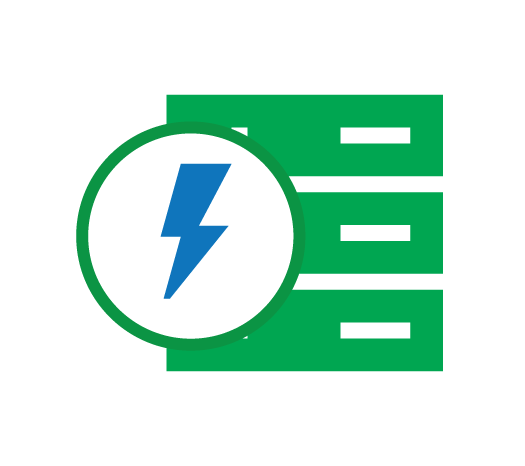 Great Fit for Data Centers
The versatile PowerEdge R830 rack server supports virtualization and database applications. Because of its scalable memory, impressive processor performance, and massive storage, it can manage the demanding workloads. As it is well-engineered with the quality and high capacity components, it is an ideal choice for many workloads, including Data warehousing, E-commerce, and Datacenters.
High-Performance Intel Xeon Processor
The Dell R830 is managed with Intel Xeon Processor and features C612 intel chipset. It supports two E5-4600 v4 processors, 22 cores in each CPU, and maintains 2400MT/s data transfer speed. The two E5-4600 v4 processors can enhance to 4 processors using the processor extension module.
Supports Flexible Memory Configurations
The 2U Dell R830 server supports up to 48 DDR4 DIMM slots. The maximum memory it can hold up to 3TB in which each Registered (RDIMM) and load reduced (LRDIMM) can hold up to 64GB with 2400MT/s bandwidth. You can upgrade the memory capacity of the Dell R830 server as per your business needs.
Ultimate Storage Capacity
The Dell PowerEdge R830 holds up to 16 2.5 hard drives support SAS HDD, nearline SAS HDD, SATA SSD, SAS SSD. The nearline SAS Hard drives operate up to 7200 rpm, while SAS HDD drives operate between 10k and 15k rpm. It can handle up to 1.6TB NVMe and seven PCIe 3.0 slots to boost the performance of hard drives.
Choose your Specifications
We give the choice of building your server with customized specifications that suit your business requirements. The Dell R830 Rack servers offer a wide range of components with extensive memory capacity, storage options, raid controllers, Extensive I/O storage, and processor slots.
PowerEdge Embedded Server Intelligence
The Dell R830 Rack server helps you build and manage efficient infrastructure for your business and data centers. By utilizing Innovative tools, its automated deployment procedure reduces human errors and improves productivity in your business. It optimizes energy consumption and enhances control over power and cooling.
Free Pre Sales Guidance
To guarantee the best satisfaction to customers, we offer free pre-sales support with our experienced team. You can talk to our senior sales executives to clear your doubts about the performance and budget of the server. Our team will understand your requirements and helps you to choose the best R830 server chassis with customized components before purchasing the server.
Assured Dell's Warranty
If you buy a Dell PowerEdge R830 server, you can keep the faith that you purchased a quality server, which helps to increase your business growth. Server Basket ensures 3 years guarantee on Dell R830 server with A-grade components authorized by Dell. We also assure you that we replace the server components with new ones if any damage or repair occurs.
Fast Delivery All over UAE
Server Basket provides free shipping on Dell PowerEdge R830 anywhere in UAE within the committed time. We provide instant and secured shipping to all remote areas and large cities in UAE like, Fujairah, Dubai, Abu Dhabi, Ras Al Khaimah, Umm Al Quwain, and other cities. We also ship to Oman, Doha, Qatar, and Kuwait.
Free Tech and Installation Support
We offer free installation support on the Dell R830 rack server along with easy technical support, which is available on 24/7 timings. Server Basket provides an expert team who can clear your queries, assist you in solving issues, and guide you while installing the server. You can claim free and instant server installation within hours of delivery.