Intel Xeon E5-2630 V3 Processor
AED 276 (-10%)
Powerful Octa-Core Processor
Compatible with Multiple Brands Servers
More than 10K CPU Benchmark Rating
Intel Hyper-Threading Technology Enabled
Best for Data-Intensive Applications
Built with Various Advanced Technologies
Free Tech Help with Instant Delivery
Description
Are you looking for a flawless solution for enhancing the server's operational efficiency? Then upgrade the existing server with an Intel Xeon E5-2630 V3 processor. It is fully loaded with excellent features and up-to-the-minute technologies. The CPU is highly suitable to run demanding workloads of your enterprise with ease. With the support of the E5-2630 processor, the server gets boosted memory capacity to handle multiple applications with great efficiency.
Intel Xeon E5-2630 V3 processor is truly compatible with servers of various brands, including Dell, IBM, and HP. Get this processor from ServerBasket at a fair price in comparison to other vendors. It offers a clock speed of 2.4 GHz, which is more than enough to offer excellent performance and elevated server performance. Being compatible with advanced technologies makes it ideal for running virtualization applications with less power consumption. Server basket provides Intel Xeon E5-2630 V3 processor with free installation support, instant delivery, and 90-day warranty. Pick your phone, order it now and get safe and secure delivery regardless of the location.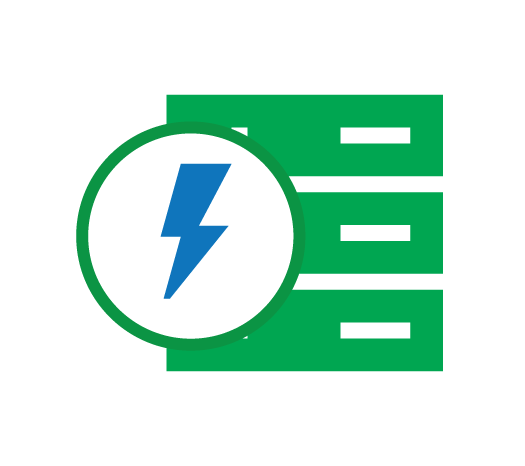 Powerful Octa-Core Processor
Are you done with poor server performance? Are you frustrated with the high amount of server downtime? Then, aid the server with an Intel Xeon E5-2630 V3 processor to access enhanced performance. With the support of this octa-core processor, get more cores, advanced technologies including Intel AES New Instructions, better data security, enhanced processor frequency to access excellent processing power and run complex applications with ease.
Compatible with Multiple Brands Servers
The E5-2630 v3 processor is highly compatible with a wide range of servers regardless of their brand. Easily configure it with Dell, HP, or IBM server as per the enterprise requirement. So whether you have HP's ML350 G9, DL180 G9 server or Dell's PowerEdge R530, PowerEdge R630 server or IBMS's X3550 M5 and System X3650 M5, E5-2630 V3 processor work great with all o of them.
More than 10K CPU Benchmark Rating
Before making this processor available to the end customers, the vendors have thoroughly tested the performance based upon numerous benchmarks. It has been rated best in performance, handling workloads, compatibility, low power consumption, and much more. With a more than 10k CPU benchmark rating, it is perfect for complex rendering tasks, real-time graphics, and heavy gaming software.
Intel Hyper-Threading Technology Enabled
With the presence of hyper-threading technology, run multiple threads per core. Now you can complete your task in less time by executing 16 threats simultaneously per core. Access this boosted performance for your enterprise at a pocket-friendly cost. Run critical tasks parallely and avail increased processor throughput, enhanced operating frequency of 2.4GHZ, and a turbo frequency of 3.2GHZ.
Best Choice for Data-Intensive Applications
Do you need a perfect solution for the smooth running of data-intensive applications? The Intel Xeon E5-2630 v3 processor can effectively handle a high-end workload with the support of 8 cores and hyper-threading technology. The presence of DDR4 memory makes it more suitable for improving server performance and running multiple applications at the same time without halting the server's overall performance capability.
Built with Various Advanced Technologies
The Intel Xeon E5-2630 v3 processor is power-packed with the latest technologies, including Intel Turbo Boost Technology, Intel vPro Technology, and Intel Hyper-Threading Thermal Monitoring and Intel SpeedStep Technology. With the presence of these technologies, get elevated processor frequency, improved management, and security features. Run business tasks and workloads without any interrupts or data loss with Intel AES New Instructions in addition to Intel OS Guard.
Specification
Additional information
| | |
| --- | --- |
| Brand | Intel |
| Product Type | Processor |
| Number of Cores | 8 |
| Number of Threads | 16 |
| Clock Speed | 3.2 GHz |
| Cache Memory | 20 MB |