Refurbished Dell M630 Blade Server
AED 3,365 (-5%)
Ideal for Private Clouds and XaaS Applications
Grade A Quality Refurbished M630
Supreme Performance with Intel Processors
Custom Configure to Your Workloads
Designed for Dell's M1000e Blade Enclosure
Versatile Memory Configurations
Description
Want to Unlock the working capabilities of your converged infrastructure? Does your business, process a large set of information? Looking for a higher processor and memory capacity server? But have lower investment budget? Then, we recommend you to take the free trials of our refurbished Dell M630 Blade server. The powerful Dell M630 server delivers the best compute power your demanding workloads require. With Dell M630 server, you receive exceptional scalability for a range of high-end applications. Dell M630 is an easy to manage platform and designed to be ultra-efficient. Being a refurbished server, it comes at a very lower price. Your business won't have to invest high as you buy Dell M630 from Server Basket. Besides, the server comes with a warranty period and free services.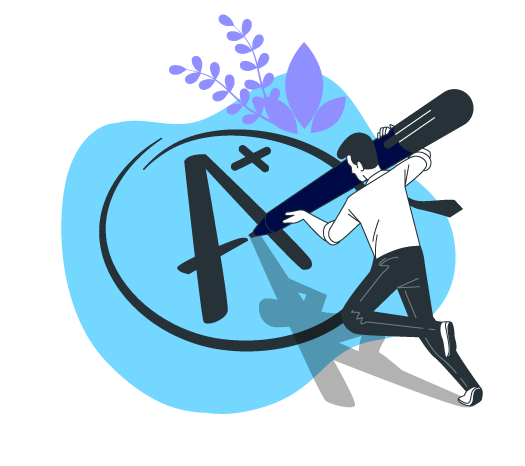 Ideal for Private Clouds and XaaS Applications:
Combined with the features of PowerEdge VRTX converged infrastructure and M1000e enclosure, the Dell M630 offers exceptional scalability. This higher scalability is suitable for environments ranging from private clouds, IT as a service to remote and branch offices.
Grade A Quality Refurbished M630:
The refurbished Dell M630 server is re-engineered at Server Basket for budget constraint businesses. The servers come with reliable hardware and undergo stringent refurbishment process. It goes through multi-level testing, verification and various QA testing. Internal components are also replaced during the refurbishment process. The components we replace are of branded company and Grade A quality.
Supreme Performance with Intel Processors:
With the integration of best Intel Xeon E5-2600 v4 processors, you receive faster memory, and a range of integrated technologies to support your critical workloads. With two processors in Dell M630, you get to use up to 44 cores for virtualization and 2.5MB Cache per core. These processors with higher threads and processing cycles help to increase virtualization performance and memory bandwidth.
Custom Configure to Your Workloads:
Server Basket allows you to customize your Dell M630 server depending on your current or future business needs. You can initially start with one processor, lower I/O and storage options. Then as your business grows, we help you to upgrade your server as per your growing business needs. With us, you get the flexibility to enhance I/O and storage performance.
Designed for Dell's M1000e Blade Enclosure:
The low-cost refurbished Dell M630 server is highly compatible with M1000e Blade enclosure. M1000e is the most efficient, reliable and flexible platform to build a profitable IT infrastructure. The enclosure is built to combat various IT complexities and data center sprawl. This energy-efficient platform will help you to save more and gain ROI in very less time.
Versatile Memory Configurations:
With two CPU's onboard, and all 24 DIMM slots loaded with 64GB memory module, Dell M630 offers a memory capacity of up to 1.5TB. The DDR4 memory supports data transfer rate of up to 2400 MT/s. You get the flexibility to use either RDIMM or LRDIMM memory module.
Twice the Storage than M620:
The powerful refurbished Dell M630 Blade server supports up to four 1.8" SSD drives and two 2.5" PCIe SSDs. The server comes with a range of storage options such as Express Flash NVMe PCIe SSD, SAS HDD/SSD or SATA HDD/SSD. Businesses also have the option of two PCIe 3.0 expansion slots with I/O mezzanine cards and internal RAID controllers.
Multiple Options for Server Management:
Now support, monitor and manage your remote servers effortlessly with the best tool- iDRAC8 with Lifecycle controller. The server is integrated with a range of management features like IPMI 2.0 compliant, Dell OpenManage (Essentials, Connections, Integrations, etc.) that allows you to have a smooth Server Management.
1 Year Warranty:
Yes, we provide one-year seller warranty on refurbished Dell M630 Blade servers. Our warranty means the product is free from any internal material defects. But if any indefinite issue occurs then we provide a guarantee to offer either free repairs or replacement within the one-year warranty period.
Free Tech Support 24/7:
Our Expert technical help is available 24/7. Call, Email or chat with us, to get instant solution for all your server issues. Whether you are facing any errors, overheating, virus, network or any other issue that is hampering your business productivity, then you can call our team anytime. Our team has years of experience and provides definite and long-term solutions.
Fast Deliveries Throughout UAE:
Are you located in Sharjah, Ras al Khaimah, Al Ain, Dubai, Abu Dhabi or some remote place? Don't worry, we would deliver your refurbished Dell M630 server within very less time in any part of the UAE. Dell M630 is multi-level packed and it will reach you securely without even a scratch.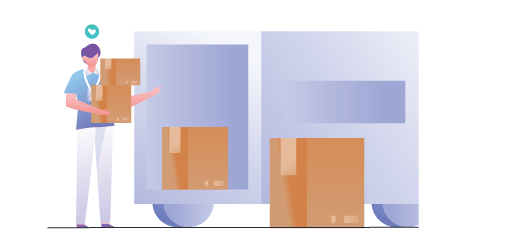 Specification
Additional information
| | |
| --- | --- |
| Brand | Dell |
| Form Factor | Half-Height Blade |
| Core Options | 10, 12, 14, 16, 18, 20, 22, 4, 8 |
| Max RAM | 1.5TB |
| RAM Type | DDR4 |
| Processor | Intel Xeon E5-2600 v3 Series, Intel Xeon E5-2600 v4 Series |
| Processor Sockets | 2 |
| Max Storage | 7.68TB |
| PCI Slots | 2 |