AED 1,048 (-10%)
Enhance Your Server Storage Capacity
Suitable for Multiple Server Brands
Reliable Performance with Low Failure Rate
More Powerful than SATA Drives
Thoroughly Tested and Certified SAS Drives
Quick Delivery Throughout UAE
Description
Does your server require higher performance hard disk drives to fulfil the storage needs and mission-critical workloads with minimized efforts? Prefer to purchase 12TB SAS HDD from Server Basket at reasonable prices and ensure increased performance and reliable outputs. Our HDDs provide enhanced storage capabilities and allow running memory-intensive applications. The HDDs support multiple brands of servers. and they are operated at minimized failure rates even under heavy storage applications. Compared to SATA drives, SAS HDDs provide higher performance and efficient results for robust applications, like big data analytics, computing, and database applications. After performing certified tests and procedures, we deliver the HDDs to our customers so that the servers will perform at optimized speeds. Our instant shipping services are provided for all locations of the UAE.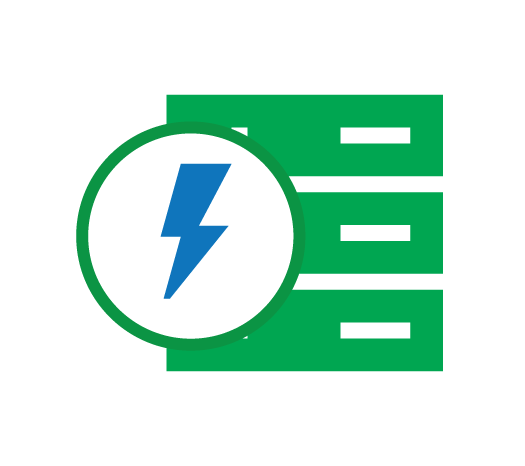 Enhance Your Server Storage Capacity
Need to expand the storage capacity for your server? Choose our HDDs at affordable prices to increase the storage capabilities. This SAS drive offers fast disk access and enhanced data transfer speeds. The HDDs will deliver high-end performance for all business applications, including memory-intensive workloads. 
Suitable for Multiple Server Brands
Our SAS HDDs are compatible with popular server brands, like Dell, Cisco, HP, IBM, etc. You can choose the suitable one from available brand HDDs based on the storage capacity of your server, whether it's rack, tower, or blade with a specific part number. 
Reliable Performance with Low Failure Rate
We sell genuine and high-quality HDDs that deliver reliable performance and efficient outcomes. They never fail after continuous operation making them more reliable and durable. The SAS HDD interface fits your server quickly and provides increased performance. This small HDD will power up your server.
More Powerful than SATA Drives
SAS HDDs support any workload with scalability and reliability. It is more powerful than SATA drives due to their quick access times. With SAS Drives, you can easily have seamless performance. It is ideal for transaction processing, database applications, and big data analytics.
Thoroughly Tested and Certified SAS Drives
Although we provide SAS HDDs at the lowest price, we will never compromise on quality. Our experienced professional team performs multiple rigorous tests and standard quality procedures to ensure high-quality and certified drives. They deliver desired performance outcomes for all business workloads or applications leading to increased productivity. 
Quick Delivery Throughout UAE
Our partnered shipping companies deliver the products within 2 to 3 business days as we start dispatching once your payment is approved. Our team will ship the ordered products to your destination site, across the UAE, including Dubai, Abu Dhabi, Sharjah, etc. We ship the HDDs within a short period.