Refurbished Dell 600GB SAS HDD Hard Drive
AED 262 (-10%)
Store Huge Data Safely
Compatible with Dell PowerEdge Servers
Relatively Good Performance
Choose the Required Form Factor
HDDs with Best Transfer Speeds
Multilevel Tested for Optimal Quality
Description
Add More Storage to Your Dell Server with Refurbished 600GB SAS HDD
Want to enhance the storage space of your old or new Dell Server? But you are low-in budget? Then try our new range of refurbished 600GB SAS HDD. The Hard disk drive provides plenty of room for storage, backup, sharing, and archiving of electronic data. The 600GB low-cost SAS HDD helps to fulfill your wide range of IT infrastructure needs. The flexible hard disk drive is compatible with all Dell servers. Being a refurbished hard drive, it comes at a fraction of the cost of a new SAS HDD. But if you buy from Server Basket, you receive additional discounts and a range of service benefits like free installation support, instant and secure delivery etc.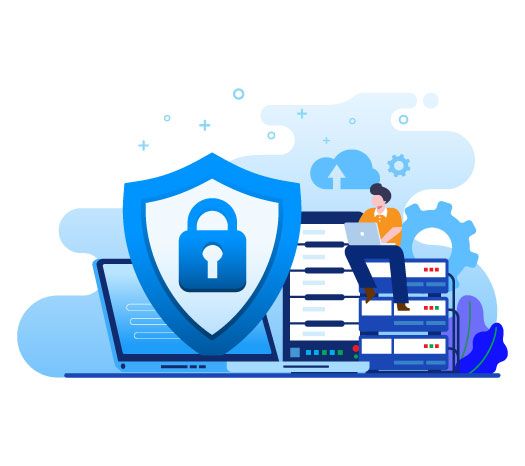 Compatible with Dell PowerEdge Servers:
Simplify your complex storage needs with the low-cost refurbished SAS HDD. The Hard disk drives are designed, keeping in mind the needs of the Dell PowerEdge server. The refurbished HDD is compatible with many Dell servers, including PowerEdge R610, R710, R510, R720, T620, R420, R520, and many more. You won't need extra hardware or additional settings to run the hard drive on the Dell servers.
Store Huge Data Safely:
Scale your server storage with the affordable refurbished 600GB SAS hard disks drive. The low-cost refurbished Dell Server comes with an incredible storage capacity of up to 600GB. Store huge data without the latency issue.
Relatively Good Performance:
Now run your mission-critical workloads with ease. Loaded with various features and the latest technologies, the 600GB Dell Server refurbished SAS HDD delivers higher performance. With the best spindle speed, ample room for storage, and lower latency rate, the hard disk is worth the buy at such lowest price.
Choose the Required Form Factor:
With us, you get the flexibility to choose from either 2.5" or 3.5" form factor. We provide you hard drive depending on your server storage needs, compatibility, and budget. The SAS HDD is ideal for entry and midline Dell servers. With the hard drive, we provide free caddy, that helps to protect the HDD from any external damage.
HDDs with Best Transfer Speeds:
The refurbished 600GB SAS HDD we offer comes with either 15K RPM or 10K RPM rotational speed, thus providing you with faster disk access. With the SAS interface, the hard drive provides a higher read/write speed. The 600GB refurbished HDD would definitely offer you enhanced data transfer speed.
Multilevel Tested for Optimal Quality:
The hard disk drive is a very crucial aspect of a server for storing high-end business applications, and so it should be highly reliable. And for this very reason, our refurbished Dell 600GB SAS HDD undergoes an intense testing procedure that eliminates various incompatibilities.
Assured 90 Day Warranty:
We understand how important it is that the refurbished hard drive runs smoothly and efficiently. And so, we provide a comprehensive 90 days warranty on the product. The 600GB SAS HDD is highly reliable, and if any issue occurs, you would be provided with instant replacement during the warranty period.
Free Remote Installation Assistance:
Don't know how to install the Dell Server Hard drive? Ask us for instant installation help. We have the team of best technical support engineers who would guide you throughout the installation procedure remotely and guide you towards the successful installation.
Instant Delivery All Over UAE:
We greatly value our client's time and so ensure that the product is delivered within a few days of the order. No matter, in which city of UAE you are located, be it Sharjah, Dubai, Abu Dhabi, Ras Al Khaimah, Fujairah, Al Ain, our logistics partners help us to deliver the products quickly and securely at your doorstep.