Dell 1.2TB 12Gbps SAS Hard Disk Drive
AED 1,647 (-5%)
Dell Certified SAS Hard Disk Drive
Better Than Previous Generation HDDs
Supports Dell Servers & Other Servers
Size: 3.5 Inches, 2.5 Inches
Faster Disk Access & Speedy Read- Write
Firmware Signature To Stop Third-Party Intrusion
Description
Dell 1.2TB SAS HDD for Latest Servers, Upgrade Dell R640, R740, R840, R940, M630 Servers.
If you are looking to enhance your data storage and a data transfer rate of your server, then upgrade to the Dell 1.2TB SAS HDD hard drives. These Dell 1.2TB 10K SAS hard drives will accelerate data transfer speed, spindle speed, and these hard drives are especially useful for data-intensive workloads. As it holds many platters, you can increase the data storage, fast read, and write access. You can reduce the risk of disk failure, data loss, and performance issues by using the SAS interface. Server Basket will never let our customers down, and so we maintain the quality stock on all types of servers, hard drives, and other accessories. We provide certified Dell 1.2TB SAS hard drives to meet your business requirements.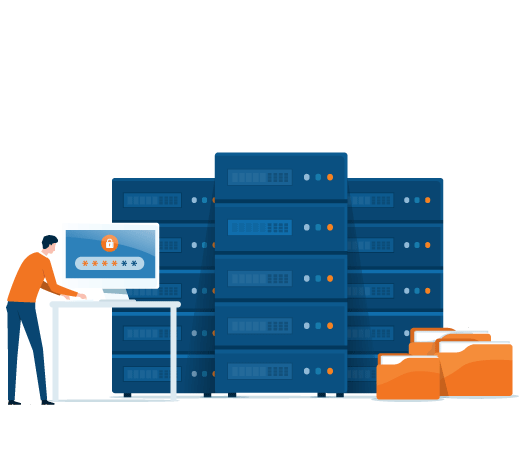 Maximize Your Dell Server Storage:
Upgrading servers with 1.2TB 10K SAS hard drives will enhance the storage of your existing server. Its portability and performance of these drives will make you feel worthy. You can store up to 1.2 TB data securely, and these drives will carry several magnetic platters to manage write and read operations. Add more 1.2TB to your existing storage capacity and better your data consistency.
Enhanced Data Transfer Speeds:
The Dell 1.2TB SAS HDD carries a 12Gbps data transfer rate to generate the optimum speed of drives. It helps your server works more responsive and less waiting time while transferring the files. With high bandwidth, you can transfer huge files from one location to another location quickly without facing lag-time.
Supported on All Dell Servers:
The Dell 1.2TB 10k RPM SAS hard drive suits various types of servers in DELL. The dell 1.2TB 3.5 inches SAS HDD configuration is compatible with Dell PowerEdge R730, PowerEdge T330, PowerEdge T630 servers, and many more. The 2.5 inches 1.2 TB SAS HDD is suitable for PowerEdge C6420, PowerEdge R740XD, R6415 Server, etc.
Excellent Spindle Speeds:
You may know that the speed of your hard disk drive will depend on RPM. The Dell 1.2TB SAS can be considered as a faster hard drive, as it supports spindle speed up to 10,000 RPM, which is good enough for writing and reading the files. The other advantage of using this hard drive is, it can handle 24/7 workloads.
Choose from LFF or SFF:
If you want, you can continue with the LFF form factor, or you want to start with the new small form factor, and the choice is yours. Server Basket provides a configuration on Dell 1.2TB SAS HDD drives in all cases like interface, form factor, and type of drive. So, check your business requirement and select your configuration for your existing server by utilizing pre-sales support. We also provide you with a free caddy to make sure you do not get troubled buying a new caddy.
Secure Your Data Assets :
By upgrading to Dell 1.2TB SAS hard drives secure your data, which is the primary element of your business. As these drives support SED (Self-encrypting drives), you can protect your data by encryption method. It prevents your data assets during data loss, if misplaced, or stolen hard drives.
Quick and Secure Shipping in UAE:
Server Basket offers free and instant shipping across UAE and other cities like Sharjah, Dubai, Al Ain, Umm Al Quwain, Abu Dhabi, Ajman, and other cities. Now shop and grab Dell 1.2TB SAS HDD server and receive shipping on the same business day and delivery within 2 to 3 working days. You can also utilize free installation support from the server basket.
Iron Clad Warranty:
Server Basket offers a warranty on the Dell 1.2TB SAS HDD and other components for one year. We always ensure to provide the certified quality items, which have been tested multiple times by Dell before displaying it to our customers. We freely replace or repair the hard drive if any issue occurs in the tenure period, and the tenure will start from the invoice date.