4 Port 1 Gigabit Ethernet Network Card for Dell Servers
AED 833 (-10%)
Ensures Good Network Connectivity
High Quality Gigabit Ethernet Ports
Gigabit Network Cards for Dell Servers
Add More Bandwidth to your Server
Access Various Networks with Single Card
Strengthen your Virtual Machines Networking
Description
Are you seeking to get a top-most network card for your Dell servers? Do you want to get rid of your poor network connections and upgrade to something better and faster? Then it's time for you to take a look at the 4-port Gigabit ethernet card available at Server Basket for our customers. These ethernet network cards are highly compatible with all your Dell PowerEdge servers and offer great connectivity with any of the wired networks. They are capable of handling advanced technologies for your business, organizational, and virtual needs. The high-quality network cards you buy from us avail you of better bandwidth and transfer speeds irrespective of the work environments you put them through. Server Basket has an eminent collection of these quad-port ethernet cards at the best prices compared to any other merchants in the UAE. They affirm a secure connection and data transmission for your wired networks through all its four ports. Reach out to us through call, live chat, mail, or WhatsApp to buy our top-notch quad-port Gigabit ethernet cards and take advantage of our free installation and iron-clad warranty schemes along with quick delivery no matter wherever you live in the UAE.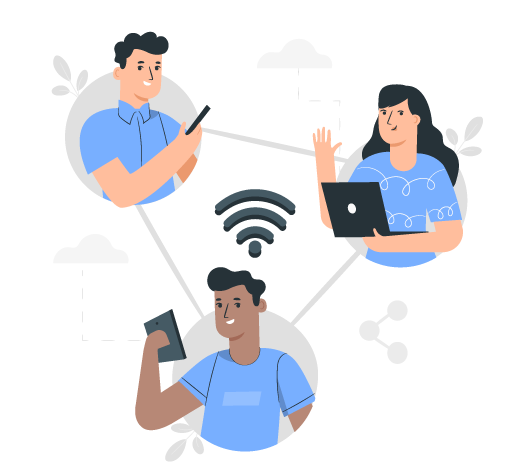 Ensures Good Network Connectivity:
Longing for the benefits of better connectivity? Then you should definitely try our 4-port Gigabit ethernet cards that attest to stable as well as long-lasting connectivity with all your wired networks. Customers can enjoy the high performance of their processor and virtualization workloads at desirable speeds with the help of these Gigabit Ethernet network cards. We sell highly genuine products that guarantee uninterrupted network connectivity with your Dell servers, even in extreme conditions.
High Quality Gigabit Ethernet Ports:
Do you hate compromising? So do we. Server Basket never lets its guard down when it comes to quality. The 4-port Gigabit ethernet cards that come with reliable ports are handpicked by our expert engineers very carefully. Also, we test the ethernet ports with advanced network connections to certify their ideal functionality. Our 'A' quality ethernet network cards, when engineered with the Dell servers, form a strong connection with multiple wired networks that your workloads need.
Gigabit Network Cards for Dell Servers:
Server Basket has a huge number of Gigabit Ethernet network cards that can be used with a wide range of Dell PowerEdge servers. This perfect network card, when accompanied by your Dell servers, provides you maximum connectivity to build multiple sturdy connections with desirable transfer speeds. We have industry-class ethernet network cards to comply with and are not limited to Dell PowerEdge T330, T440, T340, R440, R610, R710, R620, R720, and many more.
Add More Bandwidth to your Server:
Why adjust with limited bandwidth when the 1 Gigabit Ethernet cards allow you to add more bandwidth to your Dell servers? These network cards give you a chance to improve your network connectivity and performance by offering high transfer throughputs at faster speeds up to 1000Mbps. Users can exchange their data and files by adding a considerable amount of bandwidth to their servers for your excessive workloads using these ethernet network cards.
Access Various Networks with Single Card:
If you want to access multiple networks for your high-end work applications, then we have an amazing solution for you. Using this single quad-port Ethernet card, you can access up to four networks at the same time without any fear of data losses. Also, these network cards transfer your information by ensuring that there is no interference between the adjacent network connections. Users can easily achieve their work targets using these efficient network cards.
Strengthen your Virtual Machines Networking:
Are you searching for ways to form a better network connection between your virtual machines? In such a case, make use of the 4-port 1 Gigabit ethernet card for your Dell servers to maintain an ultimate connection within your virtual networks. With its high capability and utmost potentiality to handle advanced technologies, server offloads alongside heavy virtualization workloads, these ethernet network cards can easily strengthen your VM network beyond your expectations.
Free Tech Installation Support:
Do you know that installing the ethernet card incorrectly in your server might damage both the server and the ethernet connection? To avoid such delicate situations, we offer installation support to our customers, where our professionals clear all your doubts and carefully guide you through the installation process and make sure that the network card is fixed and functioning properly. This service is purely complementary with an aim to give our customers a comfortable journey with us.
90 Days Guaranteed Warranty:
Our warranty schemes are as reliable as our products are. We offer a guaranteed warranty of 90 days on every 4-port Gigabit Ethernet card we sell. Any problems you may have in the functioning of the ethernet card during this warranty period will be immediately compensated either by repairing or replacing the network card with genuine spares. Our staff ensures that you receive immediate support regarding the issues you addressed us within the least possible time.
Instant Shipping Across India :
Are you in a rush to get hold of ethernet cards? Then order the 4-port Gigabit Ethernet cards from Server Basket and get your product delivered at your doorstep by a maximum of 3 days. We have tied up with the best delivery teams who can safely deliver your orders without any delay. Prompt delivery is promised to all our customers living in and around major cities, including Dubai, Fujairah, Sharjah, Al Ain, Al Quoz, Abudhabi, and many more.