Intel 10G 2-Port Ethernet Card For Dell & HP Servers
AED 944 (-10%)
Intel 10GB 2-Port Ethernet Card
Support All Brand Servers
High Bandwidth
Interface: PCI Express
Data Transfer Rate: 10Gbps
Ultra-Fast Networking Speed
Description
Buy Intel 10Gb 2-Port Ethernet Card For Dell, HP, IBM Servers With High Bandwidth | 1-Year Warranty
Looking to buy high-end 10GB Ethernet card for your bandwidth-demanding connectivity requirements? With Intel 10GB 2-port Ethernet Card, you get maximum throughput for your high performance applications that require high bandwidth connectivity, low latency. You can easily add this LAN card to servers of all leading brands including Dell, HP, and IBM server and access your network at greater speeds. Switch to 10GBe network in a cost-effective way with the high-speed Intel 10Gb 2-port Ethernet card. Upgrading your server with 10G LAN card saves power costs and effectively balances CPU load. At Server Basket, you can Intel 10G 10G LAN Cards with their part number, choose the best suitable LAN card for your server at the offer price and boost your network performance. You get not only great discounts but also free installation assistance, 7 days return back option, 1-year warranty.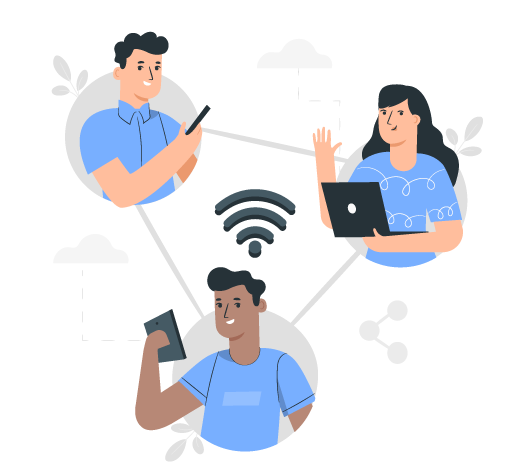 Ultra-Fast Networking Speed
Is there a huge demand for network resources due to heavy file transfers? Is your network infrastructure demanding more bandwidth at different levels due to the sudden rise in the number of network users? With a huge 10Gbps bandwidth, the enterprise-grade Intel 10Gb 2-port Ethernet Card enables lightning-fast network access and allows you to transfer data quickly.
Good Choice for Mission Critical Data Centers
Densely populated VMs in today's data centers are demanding more data which is becoming difficult to handle with the 1GB Network. These type of data centers require higher bandwidth and less cabling, which can be easily delivered by 10Gbe Ethernet card. Intel 10G 2-port LAN card simplifies the network design provides excellent support for virtualization, eliminates congestion points and boosts application efficiency.
Fully Compatible with HP and Dell Servers
Switch to high-speed 10GbE network in a cost-effective way with the Intel 10G 2-port Ethernet Card. It is exclusively designed to handle the applications that require high bandwidth. The low cost Intel 10GB LAN Card is compatible with a wide range of rack, tower and blade servers from leading brands such as HP, Dell, Cisco, IBM etc. Both brand new and refurbished servers can be upgraded to 10Gbe network with this Ethernet adapter.
Genuine and Intel Approved LAN Card
Don't worry about the LAN Card performance as we sell genuine and Intel approved 10G Ethernet cards that are multilevel tested before dispatching to make sure that you will not come across any problem during the continuous usage. These genuine LAN cards come with quality certification and have longer shelf life, so you can purchase with full confidence.
More Bandwidth Per Virtual Machine
Worried about the network bottlenecks? Upgrading your server with Intel 10Gb 2-port Ethernet card allows all the virtual machines in your network to use more than 1Gbps bandwidth. Intel 10G Ethernet adapter can easily meet your increasing bandwidth requirements, and it also offers low latency and sufficiently high bandwidth for NFS-based storage.
Easy Returns within 7 Days
Even though we are selling the Intel 10G 2-port Ethernet card at an offer price, we never compromise on its quality. You will receive a genuine Intel card that comes backed by warranty. But if you are not satisfied with the LAN card performance or if you need another model, Server Basket is providing you an option to return it within 7 days from the date of the invoice. You must send the 10 Ethernet card to our address in good condition along with the invoice.
Free Installation Help
During the installation process, you should follow few important instructions to protect the Intel 10G 2-port Ethernet Card from static damage. Server Basket is providing free installation assistance for your convenience. Get in touch with us when you or your team is ready to start the installation. One of our experts will guide you remotely with step by step instructions so that you can easily install the LAN card in your server.
1 Year Warranty
Whether you find any defects in the Intel 10G 2-port Ethernet card or if it creates any serious problem during the usage, you can rely on the 1-year warranty to get the Ethernet card issue fixed at free of cost. During the one year warranty period which is valid from the date of purchase, option, you can claim free replacement or repairs for the Ethernet cards that become defective due to issues in material or workmanship.
Anywhere Delivery in UAE:
No matter, where you are located in UAE, be it Dubai, Sharjah, Abu Dhabi, Ajman, Al Ain, Fujairah or any other location, Server Basket is offer instant delivery the option to any location in UAE. With multilayer packing, the Intel 10G 2-port LAN card will quickly reach your address without any damages. We ship LAN cards to the customers with the help of leading shipping agencies in UAE.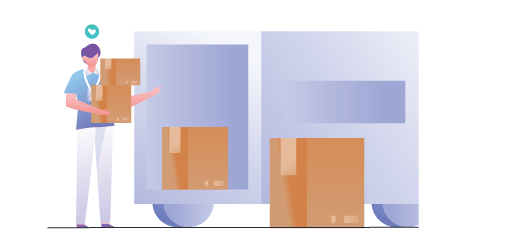 Specification
Additional information
| | |
| --- | --- |
| Product Type | Ethernet Card |
| Brand | Intel |
| Model | Intel 10G 2-Port Ethernet Card |
| Data Rate Per Port | 10 Gb/s |
| Number of Ports | 2 |
| Speed | 5.0 GT/s |