Intel Ethernet X520-DA2 Network Adapter
AED 944 (-10%)
Models : Dual Port 10GB X520 DA2 Lan Card
Higher Bandwidth Ethernet card
Supports All Dell & HP Servers
Get Free SFP Fiber Card
Ports: 2*10Gbps Gigabit Ethernet Ports
Interface Type : PCI-e v2.1 at 8 GT/s, x8
Data Transfer Rate : 10Gb/s
Description
Intel X520-DA2 Dual Port 10G LAN Card To Upgrade Your Dell & HP Servers Internet Speed
Looking for flexible 10G Ethernet cards that can fulfill the network demands of today's data center? Then look no further than Intel's dual-port X520-DA2 10G LAN card. The highly efficient Ethernet card helps optimize your data center networks and prevent latency in the network. The X520 network adapter is capable of addressing the demanding needs of the next-generation data center. The adapter offers features for virtualization, a higher flexibility for SAN and LAN networking. Additionally, the X520-DA2 LAN card lowers your total cost of ownership. As it comes with the ability to route the SAN and LAN traffic over a single fabric. Buy the highly efficient 10G Intel X520 LAN card from Server Basket at a very lower market price and get it instantly delivered at your doorstep. With the lowest price, also enjoy the perks of free LAN card installation help and warranty coverage.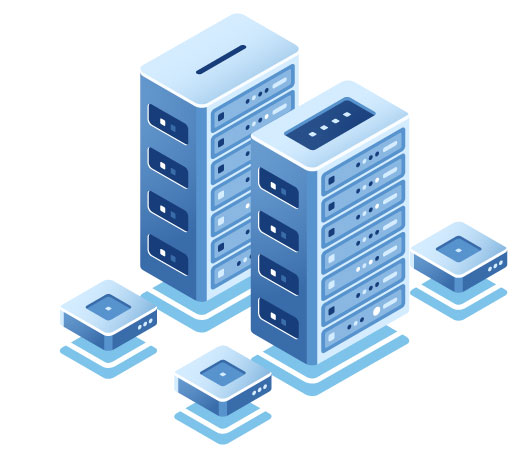 Compatible with Multiple Servers:
Whether you have Dell, HP, IBM, Cisco or Fujitsu servers, the Intel X520-DA2 10G Ethernet Adapter supports them all. It is compatible with the rack, tower and Blade servers of all brands. Intel X520-DA2 10G LAN card offers outstanding scalability and flexibility in Virtual and Unified storage environments. This Ethernet card is well supported on various servers that include Dell PowerEdge R320, Dell R520, Dell R620, Dell R420, Dell R720XD, Dell PowerEdge R720,Dell PowerEdge R820, Dell R920, Dell PowerEdge T320, Dell T420, Dell PowerEdge T620 etc.
Best Choice for Virtualization:
Eliminate the network bottlenecks in virtualized environments with Intel X520-DA2 10G LAN card. When you are running multiple virtual machines, each VM competes for the I/O bandwidth. Intel X520-DA2 LAN card addresses the networking hindrances. It enables the network-intensive applications to achieve the desired performance in a virtualized environment.
Delivers Ultimate Flexibility and Scalability:
Receive ultimate flexibility and scalability in virtual and unified storage environments with X520. To fulfill the higher data center network needs for applications like High-Performance Computing, video-on-demand, database clusters, it is necessary to choose the LAN cards that are embedded with the latest technology and higher speed. Intel X520 is powered by intel's third-generation 10Gbe network controller, Intel Ethernet 82599 that makes it ideal for addressing the needs of next generation data centers.
Balances Load on Multiple CPUs:
The highly efficient Intel X520 is designed to fulfill the needs of multi-core processors. With the support for technologies like receive-side scaling, multiple queues, low latency interrupts and multiple MSI-X vectors, it enables the X520 adapter to deliver heavy performance. These technologies in X520 distribute the network processing across multiple CPU cores, thus enhancing the overall server performance.
Run Secure Network Environment:
Intel's X520 LAN card supports IPsec offload for Microsoft's NAP (Network Access Protection), active directory and future security capabilities. With this LAN card, you can run a secure networking environment without sacrificing on your data transfer performance.
Upgrade to 10Gbe Speed:
Enhance your network speed to 10Gbe with the low-cost Intel LAN card. X520 helps the servers to take complete advantage of 10Gbe by providing a maximum of 20Gbps bidirectional throughput per port.
Free Installation Support:
When it comes to offering support, we offer the best services at no extra price. As soon as you receive the 10G LAN card, you can call us to avail the installation support. Our team is well-versed with the installation of LAN cards on all brand servers. One of our technical experts will guide you throughout the installation procedure.
1 Year Standard Warranty:
Get complete peace of mind while buying the Intel X520 LAN card from us as it comes with a standard warranty period of complete one year. The warranty itself is an assurance of LAN card reliability and high-quality hardware. If you face any issue with the product, then we assure that you get instant product replacement for the damaged card.
Instant Delivery Anywhere in UAE:
No matter, which city of UAE you are located in, we ship the 10G LAN card within 2-3 business days. Our shipping partners are available in all parts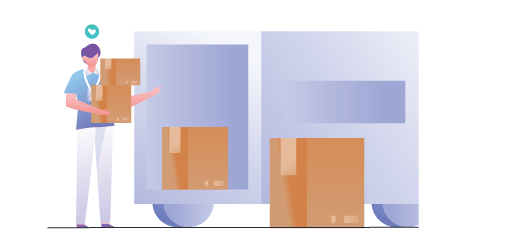 Specification
Additional information
| | |
| --- | --- |
| Brand | Intel |
| Form Factor | PCIe Card |
| Data Rate Per Port | 10 Gb/s |
| Port | Dual Port |
| Controller | Intel 10Gb Ethernet Controller |
| Speed | 8.0 GT/s |