Dell PowerEdge R440 Server
AED 13,000 (-10%)
Designed for SMBs
High Performance
Best Price in the Market
Customization Available
Best for High End Memory Applications
Expandable Storage for Data Backups
Description
Want a server that can support just any workload? Then Dell PowerEdge R440 is the perfect fit for your business. Built for adaptability, the Server has the capacity and flexibility to fulfill the changing business demands. Dell R440 delivers the right combination of density and performance for web-tech and HPC deployments. The Server comes inbuilt with intelligent automation that makes the server management easy. The compact 1U chassis server comes at an SMB's preferred budget but never comprises on the performance. Buy from Server Basket and get additional discounts and service benefits like free installation, tech support, etc. Compare our lower prices with other competitors, and you will see that we provide the best product at the lowest price.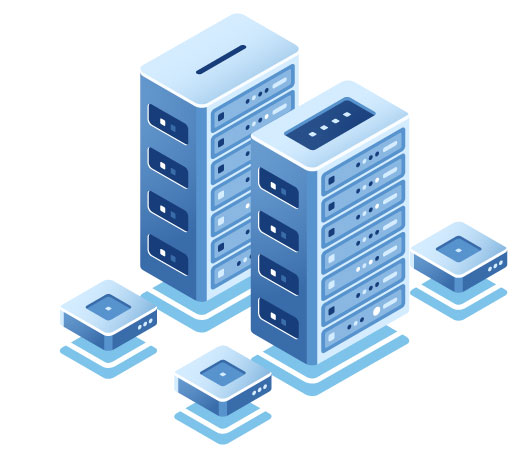 Exclusively Designed for SMBs:
Need a powerful server for SMB? The Dell R440 server is specifically designed to fulfill the current and future business needs of an SMB. Dell R440 is the best platform for scale-out in a data center environment and offers the needed power and performance required to run the applications. With so many features, Dell R440 comes at a very lower price that suits the budget line of small to medium businesses.
Supports Any Workloads:
The affordable Dell R440 server is designed to support just any workloads that also includes web tech, HPC, and scale-out infrastructure. With the right processors, RAM, and storage drive the platform is highly flexible and provides increased performance. The Server is engineered as such that you would experience maximum uptime even in the harshest environment.
High Performance and Density in Compact Design:
With 2nd generation Intel Xeon Processors, Dell PowerEdge R440 can deliver a 50% increase in bandwidth and a 27% increase in processing cores as compared to its predecessors. Built, in a compact chassis, the Server uses technologies that help to enhance the application performance. This results in your increased business productivity.
Choose Any Configuration:
Customize Dell R440 as per your business needs and budget. Choose from a range of 2nd generation Intel Xeon processors. The Server supports up to 24 cores per processor. You can select either RDIMM or LRDIMM memory module as per your preferred memory capacity and speed. You get the option of accommodating up to 10 drive bays and utilize the storage capacity of up to 76.8TB.
Comprehensive Cyber Resilient Architecture:
Dell PowerEdge R440 is exclusively built with cyber-resilient architecture which means the Server receives complete security throughout its lifecycle. Using these security features, you can securely deliver the right data to your customers, regardless of their location. With Dell R440, you receive complete data safety assurance, as the Server comes embedded with cryptographically signed firmware. The server lockdown in Dell R440 prevents the Server from unauthorized or malicious change.
Best Option for High End Memory Applications:
With Dell PowerEdge R440, you get an amazing memory capacity of 1TB and speed of 2666 MT/s at which you can run your applications. The low-cost Dell PowerEdge R440 rack server comes with 16 DDR4 DIMM slots. You can either use RDIMM or LRDIMM module. These memory features allow a business to run high-end memory applications without any lag or delay.
Expandable Storage for Data Backups:
The small compact Server offers great value for your money as it provides a good storage capacity that is ideal for data backups. The front-drive bay of Dell R440 supports up to ten 2.5" SAS/SATA (HDD/SSD) drives or up to four 3.5" SAS/SATA HDD drives. With the ten 2.5" drive bays, you can also fit four PCIe, or NVMe SSD drives with a maximum storage capacity of up to 48TB.
Best Price in the Market:
We not only offer the best price in the market, but you also receive greater ROI with Dell R440. Server Basket is known for offering the best quality servers at the lowest price. Surprised about how we manage to provide the customers with lower price? We are the main distributors of Dell, and so the middlemen charges get eliminated. We pass on the saved amount in the form of discounts to our customers.
24/7 Tech Support on Any Day:
Increase the performance and life span of your IT infrastructure with our exclusive technical support. Our technical services are designed to provide quality and fit-best solutions that take your business to a new horizon. Our expert team is available 24/7 to provide reliable solutions to any issues that you face with your Server. With us, you will never face downtimes.
Three-Year Hassle-Free Warranty:
The new Dell PowerEdge R440 is a great beast at such an affordable price. To assure you that the Server is best in performance delivery and longer life span, it comes with a warranty period. With Server Basket, you get a complete one-year warranty. Which means your Server is free from any kind of defects and would be instantly replaced or repaired, if you find any issue, during its normal working condition.
Instant Shipping in and Around UAE:
Experience complete peace of mind with our quick service offerings and solutions. Yes, you heard it right Server Basket offers instant shipping options to any part of UAE. Even if you are located in the most remote location of UAE, we will deliver your product within a very short span of time.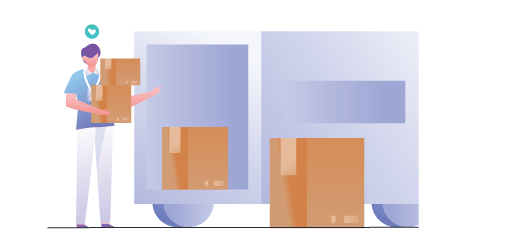 Specification
Additional information
| | |
| --- | --- |
| Brand | Dell |
| Form Factor | 1U Rack |
| Processor | Intel Xeon Scalable Processors |
| Processor Sockets | 2 |
| RAM Type | DDR4 |
| Memory Size | 16GB, 32GB, 4GB, 8GB |
| Memory Slots | 16 |
| Max RAM | 1TB |
| Max Storage | 76TB |
| Hard Drive Bays | Upto 10 x 2.5" Drives, Upto 4 x 3.5" Drives |
| Hard Drive Options | SAS HDD, SAS SSD, SATA HDD, SATA SSD |
| PCI Slots | 2 |
| Internal RAID Controllers | PERC H330, PERC H730P, PERC H740P, PERC HBA330 |
| External RAID Controllers | PERC H840 |
| Power Supply | Dual |
| Warranty | 3 Years |
| Remote Management | Yes |
| Supported Remote Management | iDRAC9 with Lifecycle Controller |