32GB DDR3 RAM For Dell, HP, IBM, Cisco, Fujitsu Servers
AED 210 (-10%)
32GB DDR3 RAM
Support All Brand Servers
Capacity: 32GB
Speed: Up to 14900R
High Memory Speed
Buy Back Guarantee
Description
Buy 32GB DDR3 RAM Of Dell, HP, IBM, Cisco, Fujitsu Servers At Good Price In UAE | 1-Year Warranty
Looking to speed up the multitasking capabilities of your server? Enhance the business productivity of your data center by upgrading your server with the most economical 32GB DDR3 RAM. With the 32GB DDR3 RAM, you not only get more room for running heavy applications, but you also receive a higher data transfer rate. This 32GB DDR3 RAM is compatible with Server of all brands such as HP, Dell, Cisco, IBM, Fujitsu, etc. Buy the 32GB DDR3 RAM from Server Basket as you get higher discounts and additional service benefits. Our service benefits include free remote installation help, quick delivery, and buy-back option. To prove the RAM's genuinity and reliability, you get the RAM from us for a standard warranty period.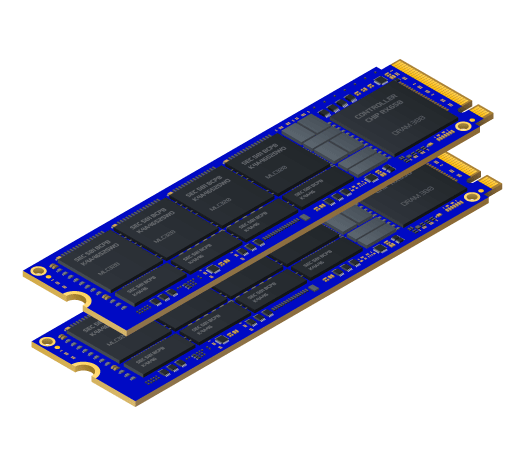 Boost Memory Capacity:
Power up your Server processing as the RAM comes with an exclusive Memory capacity of 32GB. More room in the memory means you can run high-end applications like virtualization, Big data analytics, High-performance computing, etc. with ease. With the affordable 32GB RAM, you get the option to multitask without any frustrating delays.
Supported RAMs for All Brand Servers:
We have a huge stock of major RAM brands that are compatible with various Server Brands like Dell, IBM, Fujitsu, HP, Cisco, etc. Check the huge list of genuine 32GB RAM available at our online store to install in various brands of Rack, tower, or Blade server. The RAM is compatible with HP DL 160 G6, HP DL 360 G8, DL 380 G7, DL 160 G6, DL 360P G8, DL 380 G9 etc. It provides higher performance in Dell servers like R510, R710, R640, R610, R620, R720, R810, R820 etc. IBM servers like X3550 M3, X3650 M3 can achieve greater efficiency with the low-cost 32GB DDR3 RAM.
Various Brands Listed:
Multitask efficiently by buying 32GB DDR3 RAM that is compatible with your server from Server Basket. Browse our website to choose from a huge range of DDR3 RAM of Dell, HP, IBM, Micron, Hynix, Samsung, Kingston, and other brands. You can even search the RAM with brand part numbers like KVR16R11D8/8, SNP1333D3LL9/32G, 627812-B21, 647653-081-HYM, etc.
Speed up Your Server:
Boost your server speed and load your applications faster with the low-cost 32GB DDR3 RAM. Choose from various Memory modules like LRDIMM, RDIMM, and UDIMM. The RAM comes in different speeds like PC3-8500R, 10600R, 12800R, 14900R, etc. The Grade A Quality 32GB DDR3 RAMs quickly processes data from storage drive to CPU.
High Quality Certified RAMs:
Purchase 32GB DDR3 RAM from Server Basket without worrying about the quality. The memory modules we have are 100% tested and comes with brand certification. Each RAM minutely inspected for any incompatibilities and undergo various quality checks. The 32GB DDR3 RAM we offer has a longer shelf life and is designed to deliver top-notch performance.
Easy Buy Back Options Available:
Worried about what will happen with the existing RAM, when you need to upgrade the Server? Buying the 32GB DDR3 RAM from Server Basket makes you eligible for Buy Back option. In our easy buyback program, we would repurchase the RAM you bought from us at a pre-fixed value. With us, you will always experience a lower total cost of ownership and higher business output.
Free Remote Installation Help:
There are certain steps you need to follow while installing a 32GB DDR3 RAM. Steps like power down the entire server, checking how the RAM slots are laid out, boot up the operating system after installation, etc. To get higher server performance, you need to follow the steps strictly. That is why we offer free installation support.
Instant Delivery Anywhere in UAE:
We have a strong network with the best and reliable international courier service providers. Our partnered logistic centers are available in various cities of UAE like Ajman, Abu Dhabi, Fujairah, Sharjah, AI Ain, Dubai, Ras AI Khaimah, etc. We have been serving many clients of UAE and have the track of delivering the product within 2-3 business days.
Industry Best Warranty:
Get an enhanced warranty coverage on Brand new RAMs for 1-year only at Server Basket. The Server RAMs we offer have a very low probability of failure, as they are from top brands. Under the normal working condition, if by chance you face any issue with the memory module, then we assure you to offer instant replacement of RAM.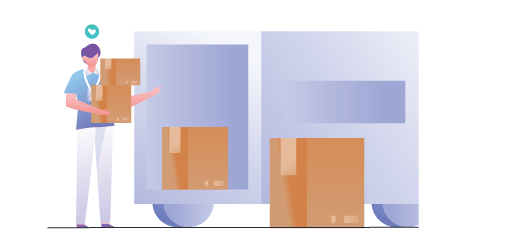 Specification
Additional information
| | |
| --- | --- |
| Max RAM | 32GB |
| RAM Type | DDR3 |
| Speed | 14900R |
| Supported Servers | Dell, HP, IBM, Cisco, Lenovo, Fujitsu |