Refurbished HPE ProLiant DL380 Gen7 Server
Powerful 2U Dual Processor System
Plenty of Storage Space
HP Certified Server with Enterprise Grade Hardware
Great Memory Options
Tune Performance According to Application Needs:
HP Insight Control Manageability
Description
Are you tight on budget and probably considering investing in a refurbished server? Get increased flexibility and performance with our refurbished HP ProLiant DL380 Gen7 server. The 2-socket server doubles the performance for a range of your applications. With impressive storage capabilities, expansion, and flexibility, this server come at a very lower market price only at Server Basket. Yes, this is a used server, but thoroughly tested on various parameter. We guarantee that low-cost refurbished HP ProLiant DL380 Gen7 server provides excellent business productivity. If you have budget issues, then HP DL380 is the right and most affordable option for you. Buy HP DL380 from Server Basket and get additional discounts.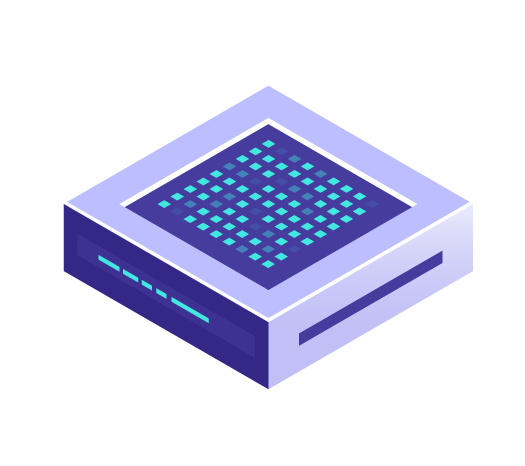 Powerful 2U Dual Processor System:
The refurbished HP ProLiant DL380 Gen7 Server supports a range of Intel Xeon X5600, E5600, and L5600 processor families. The processor comes with 6 cores. HP DL380 Gen7 Server being a 2-socket server can accommodate 2 processors that provide you with 12 cores. Which means you get the option of connecting up to 24 virtual machines.
Plenty of Storage Space:
Being compatible with Hot plug SFF SAS, LFF SATA, SFF SAS SSD, SATA SSD, and LFF SATA SSD, this server provides an amazing storage capacity of up to 19.2 TB. You get an option of using up to 16 SFF SAS hot-plug drive bays.
HP Certified Server with Enterprise Grade Hardware:
Even though it's a refurbished server, the hardware installed in it is of grade "A" quality. Server Basket never compromises on quality and replaces the old hardware with the new HP certified hardware only. The refurbished HP ProLiant DL380 server comes with a warranty period in order to assure of the product quality.
Great Memory Options:
In a two-processor configuration, the refurbished HP DL380 Gen7 server supports up to 12 DDR3 memory modules. The memory module runs at a data transfer speed of up to 1333MHz. You can either use RDIMM or UDIMM memory modules. The maximum memory capacity you receive is 384GB that enables you to run heavy business applications with ease.
Tune Performance According to Application Needs:
The refurbished HP ProLiant DL380 Gen7 server supports a range of Xeon processors that allows you to tune the server performance as per your application needs. The Turbo boost technology that comes inbuilt in these processors uses the minimum energy to enhance the CPU frequency for faster performance.
HP Insight Control Manageability:
The Low-cost refurbished HP ProLiant DL380 Gen7 comes with a host of management capabilities. The iLO3.0 inbuilt in the server provides three times faster virtual media services than the previous iLO generation. The remote management is also eight times faster. You receive detailed asset management and complete server operation report on the dashboard of HPE's insight software control software.
Lowest Price Guarantee:
We are known to provide extraordinary servers, service, and price. Take a quote from us and compare our prices with any of the retailers in UAE and you will be surprised to know the lowest price at which we offer refurbished HP DL380 Gen7 server. Trust us, we offer the best and lowest market price without compromising on the product quality.
Free Tech and Installation Assistance:
Yes, you heard it right, we offer free installation and technical support. As soon as you receive the refurbished server, you can contact us to get installation support from our technical executives. Buying refurbished HP DL380 Gen7 server in UAE server from us makes you eligible for 24/7 technical support. We are available at all country time zones and give you instant server solutions.