Refurbished HPE ProLiant DL360 Gen8 Server
Best Management and Monitoring Features
Easily Handles High Demand Workloads
Space Saving 1U Rack Chassis
Enhanced Storage Capacity
Perfect for Virtualization and Cloud Solutions
Quality Certified and Thoroughly Tested
Description
Improve your business productivity with refurbished HPE ProLiant DL360 Gen8 server. Embedded in a compact 1U chassis, this low-cost server provides excellent performance and efficiency. The refurbished DL360 is ideal for the cloud environment. Even though it's a refurbished server, it woke like a new one and can handle dynamic workloads with ease. The server is highly adaptable as your business grows. The 2-socket server is engineered in a dense rack package and features the best processors. The server has the fastest memory speed and you get a great storage capacity. Buy the refurbished HPE ProLiant DL360 Gen8 server from Server Basket and receive amazing discounts and free demo, detailed quotation, expert tech support, installation support.
HPE ProLiant DL360 G8 Server Pricing List (8SFF):
SERVER
Processor
RAM
Storage
PRICE
HP ProLiant DL380 Gen8 Server (8SFF)
(Basic)
20 Core / 40 vCPU ( Dual Intel Xeon E5-2670 v2)
64 GB DDR3
2 x 300 GB 2.5-inch SAS HDD (600 GB)
HP ProLiant DL380 Gen8 Server (8SFF)
(Standard)
20 Core / 40 vCPU ( Dual Intel Xeon E5-2670 v2)
128 GB DDR3
2 x 600 GB 2.5-inch SAS HDD (1.2 TB)
HP ProLiant DL380 (8SFF) Gen8 Server
(Reliable)
20 Core / 40 vCPU ( Dual Intel Xeon E5-2670 v2)
256 GB DDR3
2 x 600 GB 2.5-inch SAS HDD (1.2 TB)
HP ProLiant DL380 Gen8 Server (8SFF)
(Powerful)
20 Core / 40 vCPU ( Dual Intel Xeon E5-2670 v2)
384 GB DDR3
2 x 600 GB 2.5-inch SAS HDD (1.2 TB)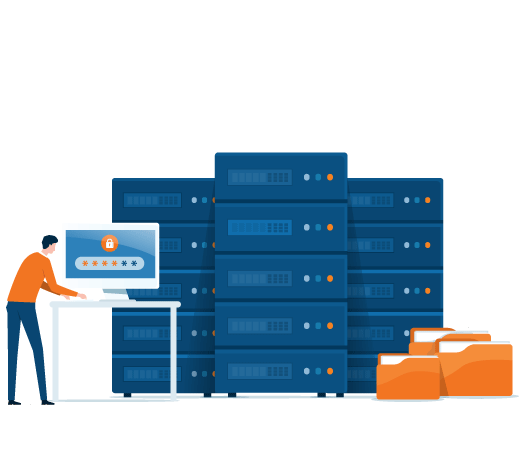 Best Management and Monitoring Features:
DL360 Gen8 server's management tools are more efficient compared to its predecessors and make the server coordination incredibly smooth. The agentless management tool in DL360 monitors server health and has alerting capability. HPE's intelligent provisioning enables the user to easily configure the server without the need of any external media. The iLO feature that comes inbuilt in DL360 enables easy remote management.
Easily Handles High Demand Workloads:
The refurbished HPE ProLiant DL360 Gen8 server is worth the buy at such a lower cost as it offers higher performance and more room for storage. And so, the server is perfect for demanding applications like virtualization, dynamic computing workloads, and cloud solutions.
Space Saving 1U Rack Chassis:
HPE's DL360 Gen8 server is ideal for small businesses who don't have much space to fit big server racks. This is a 1U chassis rack server that doesn't take much of your office space and can fit in any corner of your office. The low-cost server is small but provides higher performance as it comes with dual processors onboard.
Huge Storage Density:
Do you need a compact space saving server with excellent storage potential for general purpose applications, virtualization or bulk data base applications? The used HP DL360 Gen8 Rack servers offers excellent storage density for startups to large enterprises. It supports up to 8 SFF (2.5″) SATA & SATA SSDs or HDDs and P420i RAID controller. When all the 8SFF bays are filled, the system offers up to 8TB storage capacity.
Perfect for Virtualization and Cloud Solutions:
The refurbished DL360 Gen8 server supports Intel Xeon E5-2600 processor family. The processors provide a 35% increase in performance as compared to previous generations and come with up to 12 core count. With 2 processors, you receive a core count of up to 24 and you can connect up to 48 virtual machines.
Quality Certified and Thoroughly Tested:
Server Basket performs several quality measures before releasing the refurbished HPE ProLiant DL360 Gen8 Server in the market. Throughout the refurbishment process, the DL360 servers are tested for system and component reliability. The server is cleaned and restored to the original factory settings. All the sever then go for QA verification from where it is approved as a quality server.
Genuine HP Spare Parts:
Whether it is a processor, RAM, or storage drives we ensure that the spare parts are HP certified and comes with warranty certification. During the testing process, if there is a need to change the spare parts, then we replace it with Genuine HP spare parts.
Free Quotation for Any Configuration:
Want to know the exact pricing with additional discounts on refurbished HPE ProLiant DL360 Gen8 server? Server Basket would offer you a detailed quotation of the DL360 so that you can compare it with another retailers pricing. Trust us, we offer the best price and we guarantee that you would return to us for buying the refurbished DL360 server.
24/7 Tech Support from Experts:
With us, you get 100% value for your money. The Refurbished DL360 Gen8 server not only comes at lower price but is also backed by 24/7 technical support as well. Our engineers will be available 24/7 to give you instant support so that you save your valuable time in solving the server issues by self.
Instant Delivery to Any Location in UAE:
Want the server delivered at your doorstep with no extra freight charges? Server Basket is associated with the best shipping partners who allow us to deliver the product in any cities of UAE like Sharjah, Dubai, and others. We safely deliver DL360 within a very short time.
Specification
Additional information
| | |
| --- | --- |
| Brand | HP |
| Form Factor | 1U Rack |
| Max RAM | 768GB |
| RAM Type | DDR3 |
| Memory Slots | 24 |
| Processor | Intel Xeon E5-2600 v2 or E5-2600 family |
| Processor Sockets | 2 |
| Max Storage | 12TB |