HP Storage Works p4500 g2
designed for Server and Client Virtualization
Easy to Use Highly Scalable SAN Solutions
Fast and Easy Data Recovery
Embedded with Redundant Power Supplies
Simplifies Data Management for Virtualized Environments
Hybrid Cloud Backup for Ultimate Data Protection
High Performance and Productivity with Latest SANs
Certified Storage Systems with Replacement Warranty
Description
The HP StorageWorks P4500 G2 is a storage area network or SAN. Its basic function is to act as a large pool of shared data. A SAN connects data storage devices to computers and servers. This device is available in 28.8 TB, 60TB and 120 TB variants. The memory of each of these devices can be expanded by 7-24TB depending on the type of P4500 G2 device, i.e. whether it is a multisite SAN or a scalable capacity SAN. The earlier models of this device are P4000 and P4300, and the newer versions are P4800 and P4900. This SAN is an essential device for a business as it provides high performance, fast processing and foolproof data storage and recovery. An exceptional feature of the device is that even if a system, server, storage node or power supply fails, the data remains accessible and safe 24×7 due to the replication technology and PSUs.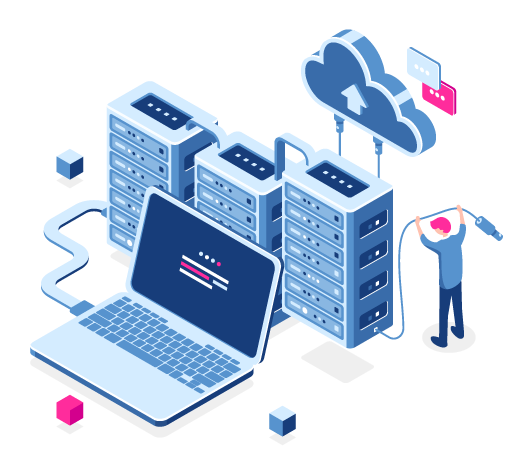 designed for Server and Client Virtualization
This device seamlessly connects to a large number of servers. Its functioning is not impacted by the client device, server or operating system. The HP StorageWorks SAN has excellent end-to-end client and server virtualization connectivity. It is a necessity for businesses that work with multiple devices and operating systems.
Easy to Use Highly Scalable SAN Solutions
A good scalable SAN has to ability to transmit data from small scale input to large scale output. This HP P4500 SAN is capable of client virtualization and hosting the database on a very large scale. The device contains five scalable SAN controllers that assist in multi-device virtualization and multi-device access to the data.
Fast and Easy Data Recovery
The HP StorageWorks P4500 G2 has a central storage system that ensures that the data is always accessible even if the system is experiencing downtime. The data can be recovered by using the Left-hand Recovery Manager, which allows quick searches.
Embedded with Redundant Power Supplies
Every single device has redundant power supply units installed in them. These PSUs ensure that in case a PSU crashes, the rest of the power supply units are functioning. This ensures that the storage is available constantly and data is not harmed at the time of device or system failure.
Simplifies Data Management for Virtualized Environments
Each P4500 contains an auto-replicator that replicates data multiple times to avoid any loss or damage to the database. This prevents extra expenditure for backup storage and allows the data to be managed and recovered from many points of access.
Hybrid Cloud Backup for Ultimate Data Protection
The data is copied multiple times and stored across many storage points. This allows the data to remain safe and recoverable even if a device, system, power, network or node fails. This replication of data is available in all HP StorageWorks P4500 devices and does not bear additional costs.
High Performance and Productivity with Latest SANs
The device scales the input/output operations per second as data is added to it. If the data is being re-written or duplicate data is uploaded, the storage device will only record the data that has been changed. These features can be further enhanced by replacing the P4500 with the latest SAN.
Certified Storage Systems with Replacement Warranty
The devices are authenticated by HP and thoroughly checked for any software or hardware defects before shipping. The company also provides a hardware and software warranty for a year, with a guarantee to send an engineer on the next business day.