Used Dell PowerEdge R620 Server (10SFF)
AED 5,243 (-35%)
Form Factor: 1U Rack Server
Processor Series: Intel® Xeon® E5-2600 CPU Family
Max Memory: 768 GB DDR3 With Speed Of 1866MHz
Max DIMM Slots: 24 DIMM Slots
Max Storage: 10TB SATA/SAS
Description
Looking for an economical server that can handle Virtualization, High-Performance Computing, and workgroup collaboration? Then Dell PowerEdge R620 server is the best option for you. Refurbished Dell R620 rack server is a general-purpose platform that is re-engineered for delivering exceptional performance. This 1U rack server provides the power of two processors but can fit even in the most space-sensitive environments. Accomplish more and run your demanding workloads with ease, as the Dell PowerEdge R620 server comes with the best configurations and allows you to store more with 10SFF storage drives. With us, you don't have to worry about the budget. As it is a used server, it comes at a very less price. Buy Dell R620 Server from Server Basket to get product reliability, performance guarantee, and higher discounts. Additionally, you will also get the best installation support, 1-year hardware warranty, and quick delivery services.
Server Plan
Processor
RAM
Storage
Price
Dell R620 Rack Server
(Basic)
20 Core / 2 x E5-2670 v2
64GB DDR3
2 x 900GB SAS
Dell R620 Rack Server
(Reliable)
20 Core / 2 x E5-2670 v2
128GB DDR3
2 x 900GB SAS
Dell R620 Rack Server
(Standard)
24 Core / 2 x E5-2696 v2
256GB DDR3
2 x 900GB SAS
Dell R620 Rack Server
(Powerful)
24 Core / 2 x E5-2696 v2
512GB DDR3
2 x 900GB SAS
Suitable for Space Sensitive Environments
Power up your workloads at a very less possible space available in your office. Enclosed in a 1U chassis, the low-cost Dell PowerEdge R620 rack server can fit anywhere in your office. You won't have to create extra space for the server. Though it's a small low-cost server, it can handle heavy workloads without any performance drop.
1U Server with Powerful Processors
Engineered with Intel C600 chipset, the used R620 rack server supports the Intel Xeon E5-2600 family processors. The processor series supports 2, 4, 6, 8, 10, and 12 core options. Intel Xeon E5-2600 helps in enhancing the overall server performance, as it comes embedded with the best features. Advanced technologies like Turbo Boost Technology, Advanced Vector extensions, Node Manager, and Datacenter Manager comes standards with this series Processors.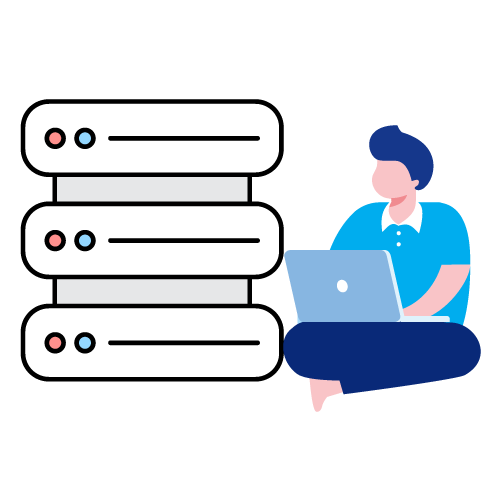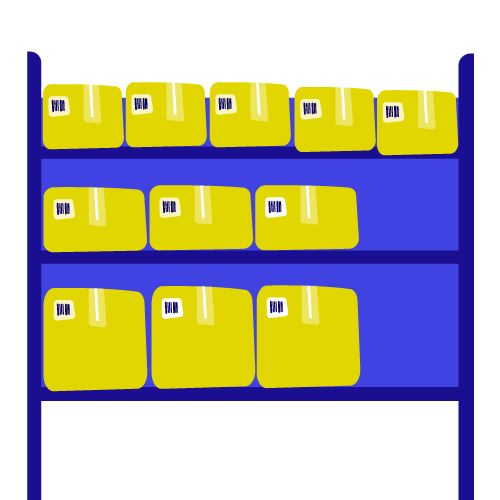 Big Memory Footprint
With two processors on board, the system supports up to 24 DIMM slots. Dell PowerEdge R620 rack server is compatible with RDIMM, UDIMM, and LRDIMM memory modules. Using 64GB LRDIMM memory modules in all the 24 slots would provide you a total memory capacity of 768 GB. With the transfer speed of 1866MHz and  768 GB space, the Refurbished Dell R620 server can handle multiple heavy workloads with ease.
Massive Storage Capacity
Now store more as the used Dell R620 rack server comes with a storage capacity of 10TB. Store the data from multiple virtual machines and HPC applications in 2.5" Hot Plug hard drives. The Dell R620 10SFF rack server is compatible with SAS, SATA interface of both HDDs and SSDs. You can even use PCIe SSD and self-encrypting drives.
Option to Choose Any Configuration
What makes us unique from other retailers? We provide the option of customization!!! The used R620 rack server can be configured as per your business needs and budget. Buy configured R620 rack server with varied Processor series, core options, memory modules, storage drives, RAID cards, and power supply options.
Rigorously Tested & Certified
We aim to make our business solutions work harder for you. Dell PowerEdge R620 rack server is rigorously tested on various industry standards and parameters. Though it's a used server, it would never have any performance or reliability issue. The server is thoroughly tested, verified, goes through numerous quality checks, and then certified as the "GRADE A" quality server.
Free Installation Support
Our services are focused on keeping your business running at its peak. That is why we help you to install the server following manufacturer guidelines. Our installation services are for free, and you can avail it for any number of Dell R620 servers that you purchase from us. Our team will take care of the hardware and OS installation. If you need, we also provide onsite installation support.
1 Year Hardware Warranty
Enjoy the enhanced operational efficiency without worrying about product quality. The used R620 rack server comes with warranty coverage of complete 1 year on hardware parts like RAM, Processors, Hard drives etc. and 90 days on barebones that include chassis and motherboard. This itself gives an assurance that the product is free from the internal component or operational defects. Server Basket would offer instant repairs and replacement services, as we find that your product is not working up to the mark.
Swift & Safe Delivery All Over UAE
Get the used R620 rack server delivered at lightning speed with no extra freight charges. Our shipping partners have centers in every corner of UAE that allow us to deliver the product securely at your doorstep within 2-3 business days. We deliver in Abu Dhabi, Sharjah, Fujairah, Al Ain, Ajman, Dubai, Ras Al Khaimah, and all other locations in UAE.

Specification
Additional information
| | |
| --- | --- |
| Brand | Dell |
| Form Factor | 1U Rack |
| Processor | Xeon processor E5-2600 and E5-2600 v2 product family |
| Processor Sockets | 2 |
| RAM Type | DDR3 |
| Memory Size | 16GB, 32GB, 4GB, 64GB, 8GB |
| Memory Slots | 24 |
| Max RAM | 768 GB |
| Max Storage | 10 TB |
| Hard Drive Bays | Upto 10 x 2.5" Drives |
| Hard Drive Options | SAS HDD, SAS SSD, SATA HDD, SATA SSD |
| PCI Slots | 3 |
| Supported GPU Card | ATI FirePro V5800, NVIDIA Quadro 2000, NVIDIA Quadro 600 |
| Internal RAID Controllers | PERC H310, PERC H710, PERC H710P, PERC S110 |
| External RAID Controllers | PERC H810 |
| Power Supply | Dual |
| Warranty | 1 Year |
| Remote Management | Yes |
| Supported Remote Management | iDRAC7 Enterprise, iDRAC7 Express, iDRAC7 with Lifecycle Controller |