4 Port 1 Gigabit Ethernet Network Card
AED 833 (-10%)
Offers Good Network Connectivity
Grade "A" Quality Gigabit Ethernet Ports
Compatible with Servers & Workstations
Features Intel Virtualization Technology
Access Multiple Networks with Single Card
Give More Bandwidth to Your System
Description
Are you tired of poor network connections? Do you want to establish a reliable connection for all your wired networks? If you affirm any of the questions, then here is a cost-effective solution to add multiple high-performance ethernet ports to your servers and workstations with the 4-port Ethernet network cards, which you can buy from Server Basket. This Ethernet network card features Intel virtualization to offer exceptional support to all your virtual machines. Users can access multiple networks without any fear of losing your data during its transmission. On top of that, the 1 Gigabit ethernet cards are well known in the networking world for their superior data transfer speeds along with the best network connectivity. Server Basket has a great collection of 1GB ethernet cards that show high compatibility with many operating systems, which can be beneficial for your business and enterprise applications. Contact our technical team and buy our affordable quad-port Ethernet network cards backed up with an assured warranty to avail more bandwidths to your systems alongside strengthening your VMs. Sit back and relax while we help you with the installation by delivering your order in the safest and quickest possible way.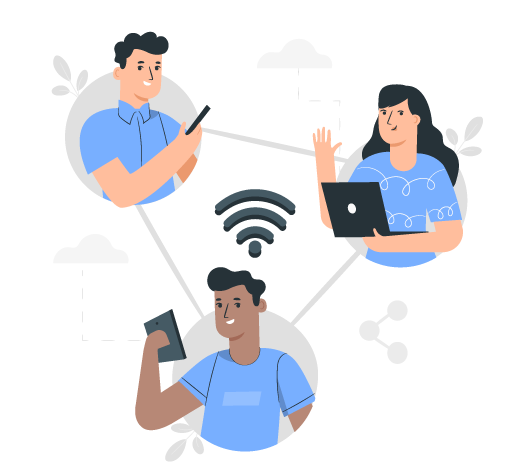 Offers Good Network Connectivity:
Do you want an ethernet card to support your networking standards? Our 4-port 1 Gigabit Ethernet network card offers excellent network connectivity for sharing files, accessing multiple networks, business and software apps, and high-end server applications. They improve the performance of the systems by balancing the network loads. Users get a chance to experience high data transfer speeds and relish uninterrupted workflows for longer time periods by using these ethernet network cards.
Grade "A" Quality Gigabit Ethernet Ports:
Are you looking for top-class network cards for your systems? Then you have landed on the right page as we have the best quality quad-port Ethernet network cards to connect your wired networks. Server Basket assures the quality of its products, and these ethernet cards are not an exception. Our experienced team handpicks the 'A' quality Gigabit ethernet cards for our customers, and we have their ports tested with multiple wired networking devices to ensure their connectivity.
Compatible with Servers & Workstations:
In quest of an Ethernet card with high compatibility? Well, your search ends here as we have an eminent collection of 4-port 1 Gigabit ethernet network cards that can be used with any of the established brand servers and workstations. These ethernet cards are highly reliable and deliver optimum functionality to their wired network connections, even in adverse work conditions. This makes them the most in-demand ethernet card for many users around the UAE.
Features Intel Virtualization Technology:
If you want to enjoy your virtualization works with maximum performance and speeds, connect your wired networks with our 4-port ethernet cards that feature the Intel virtual technologies to effectively handle offloads of all your virtualization platforms by taking them to another level. These multi-port ethernet cards are capable of providing high redundancy and data connectivity for every application you use for your network virtualization.
Access Multiple Networks with Single Card:
Does your work demand multiple network connections? Try these 4-port Gigabit Ethernet network cards that can allow each network connected to the four ports to operate without interfering with each other. Therefore there will be no network overlapping and data loss. The network cards also offer enhanced throughput with minimum processor usage. To Summify, these ethernet cards are the best option you can choose for your multiple networks accessing works.
Give More Bandwidth to Your System:
Enhance your network connectivity and performance using the 1 Gigabit ethernet cards that can offer up to 1000 Mbps bandwidth to transfer your data at perpetual speeds. By using the high bandwidths these gigabit network cards offer, a better user experience is guaranteed. Users can exchange more information through their network connections with the help of this enhanced bandwidth. This can be immensely beneficial for your business, organizational, and virtual networking requirements.
Strengthen your VMs Networking:
Are you in search of an ideal source that can reinforce the networking of your virtual machines? Then the 4-port ethernet network card is the greatest choice you can make to achieve the functionality you need for your virtual machines. They come with an ability to support VMDq and I/O acceleration technology features. These advanced features can reduce the overhead on the hypervisor in the virtual server being used, thereby building a strong virtual machine network.
Free Remote Installation Support:
Don't know how to handle the Gigabit ethernet cards? Server Basket is here to help you out with the installation process by not charging an extra fee. We have a team of technical experts who are available round the clock to guide you throughout the installation procedure. They clear all your doubts regarding the 4-port ethernet cards and make sure that you are truly comfortable working with the Ethernet card installed in your server or workstation.
Assured 90 Day Warranty:
As mentioned before, we always sell the best. Our high-quality 4-port ethernet network cards come along with an iron-clad warranty of 90 days, which means that we back up your order for 90 whole days from the date of its installation. We never back off from our policy henceforth, we offer either an immediate replacement or repair to the network cards you buy from us if there arises any problem or issue with its functioning.
Fast Delivery Across UAE:
Do you need the quad-port ethernet card immediately? Rely on our superfast delivery team, who takes utmost care in delivering your order to your desired destination in UAE within 2-3 days. We wrap the tested ethernet network cards in multiple layers and pack them firmly. Our delivery services are extended for our customers in and around all the major cities of the country, inclusive of Dubai, Fujairah, Sharjah, Al Ain, Al Quoz, Abudhabi, etc.