Proxmox Virtualization Servers
AED 853 (-5%)
Ideal for Virtualizing IT Infrastructure
Set up & Manage VMs Quickly
Advanced data protection with built-in security
Flexible software designed storage solutions
Free Migration & Automatic Backups
Limitless Bandwidth
No Issues with Downtime
Remote Tech & Installation Assistance
Description
Are you looking for an ideal server solution that should handle all virtualization demands? Server Basket is the best platform for purchasing Proxmox servers, quickly deploying and managing multiple virtual machines. The servers can assist in creating the optimized virtualization infrastructure using a simple web interface solution. We provide free migration support with 100% uptime and automatic backup services with the assurance of data safety. Server Basket allows you to access unlimited content or files. It offers various storage options with scalability and security. Our technical support services are provided to clear your concerns regarding the server installation.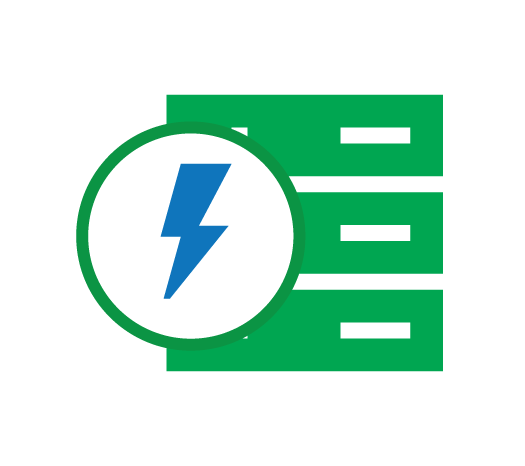 Ideal for Virtualizing IT Infrastructure
Do you want to cut down the maintenance costs and establish the infrastructure with multiple virtual machines? Proxmox virtualization solution is the perfect choice to optimize the existing resources and to virtualize the applications effortlessly. It's simple to use and manage to enhance efficiency and reduce the complexity of the data centre. Proxmox VE is an open-source and complete server management platform for virtualizing the most demanding workloads that limit the ability to get support from IT staff.
Set up & Manage VMs Quickly
Proxmox server is a powerful virtualization solution that provides a built-in web interface to deal with multiple virtual machines. You can manage any number of virtual machines running over a flexible environment. These virtual servers can create open and future-proof virtual machines easily that support the upcoming advancements undoubtedly. The easier establishment and management of all virtual machines are allowed in the Proxmox servers. Moreover, it gives the flexibility to integrate the virtualization technologies on a single platform.
Advanced data protection with built-in security
Wanted to get a server with assured data security? Your business-critical data will protect against malware or malicious attacks with our Proxmox virtual servers. All data will safeguard with encrypted data integrity that restricts unauthorized access to the server. It includes the built-in security algorithm that uses deduplication to detect ransomware, malware, and other data errors for protecting valuable data. Thus, it helps to achieve business goals with enhanced productivity while not disrupting the workflows.
Flexible software designed storage solutions
Proxmox virtualization environment provides a wide range of storage options, including network and local storage technologies, such as the Gluster Filesystem, NFS, iSCSI, LVM, etc. The integrated storage model is flexible and can store the VM images in one or multiple storage devices like SAN and NFS. The storage systems can be scalable, which means configure as many storages you want. You can set up data drive pools to improve the performance and redundancy by running VMs smoothly.
Free Migration & Automatic Backups
Not satisfied with the current or existing hosting provider? You can migrate to Server Basket without spending extra costs. IT professionals can handle the complete migration while ensuring server availability. Proxmox servers assure data safety by providing automated backup solutions. In a secure environment, all virtual machines will be backed up and restored to the data, including the applications, files, documents, and websites. The virtual works states will be preserved for users to start from where they left off.
Limitless Bandwidth
Searching for a server that provides unlimited bandwidth? Server Basket offers Proxmox servers that don't restrict accessing the limitless number of applications and websites. The server is designed to run various virtual machines simultaneously and exchange data with enormous amounts irrespective of the traffic, workload, speed, and performance. As a result, you can do the business operations better and more comfortable using our Proxmox servers that offer unlimited bandwidth to enhance a server's interaction speeds.
No Issues with Downtime
You can avoid downdrifts and constant buffering while running the websites or applications and enjoy uninterrupted services using our Proxmox virtualization services. As we host the servers on tier-4 data centres, they are fault-tolerant and secure and restore the VM data effectively. They ensure 100% uptime for your virtual platforms. You will be allowed to access the applications with an unlimited number and zero downtime while gaining better outcomes and running the workflows smoothly without disruptions.
Remote Tech & Installation Assistance
Server Basket hires a professional technical team to provide efficient customer services. You can contact us after receiving the server, and our team will assist in processing the server installation. We ensure that the server installs without any static errors. Our technical experts' team will always be available to dedicate their resources, time, and energy to overcome the issues related to the Proxmox servers. You can clear your concerns at any time by reaching out to our recruited team.