Dell PowerEdge R7415 Rack Server
AED 27,987 (-9%)
Server Type: Rack Server
Supported Processor: AMD EPYC processor
Total Ram Slots: 16 DIMM's
Max Ram Capacity: 1TB
Instant Shipping
Description
Do you need a server that can deliver scalability and efficiency to meet your present and future business demands? Check out the Dell PowerEdge R7415 server and its features, price, and specifications on the Server Basket UAE website. And order the cost-efficient and optimized solution for your IT business infrastructure. This single-socket rack server is an ideal choice for processing software-defined storage (SDS), business analytics or storage workloads and delivers high-end performance with the integrated AMD processors. It supports multiple storage drives and RAID cards to provide expandable storage capacities. It enables remote monitoring and management with assured data protection from unauthorized access.
Cost-Efficient Scale-up Single Socket Server
Thinking about scaling up your enterprise infrastructure? Choose PowerEdge R7415, which is a unique single-socket performance-optimized server that allows scaling your business workloads within budget constraints. The server is an excellent solution for virtualization, scale-out, and business analytics applications. The flexible configuration of this rack server ensures high-performance computing and low latency results for all business types, ranging from small to large enterprises.
Ideal for Analytics, Storage Applications and SDS
This 2U Dell rack server is a suitable solution for data analytics or SDS applications. It gives the flexibility to expand the memory and storage capacity to handle the demanding business workloads with its cost-effective scalability architecture. You can also use the memory capacity of up to 2 TB with 16 DDR4 DIMMs to support heavy or complex memory applications. It allows fulfilling your storage needs with utmost reliability and enhanced productivity.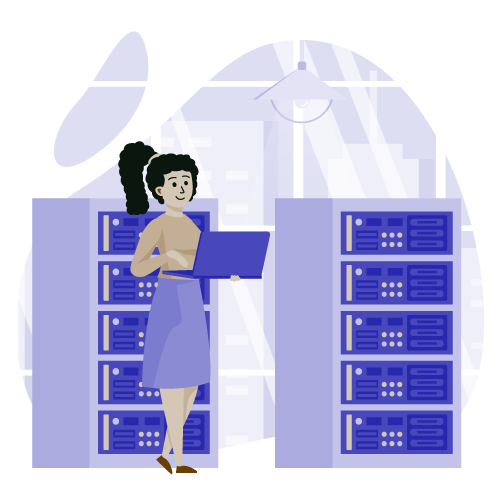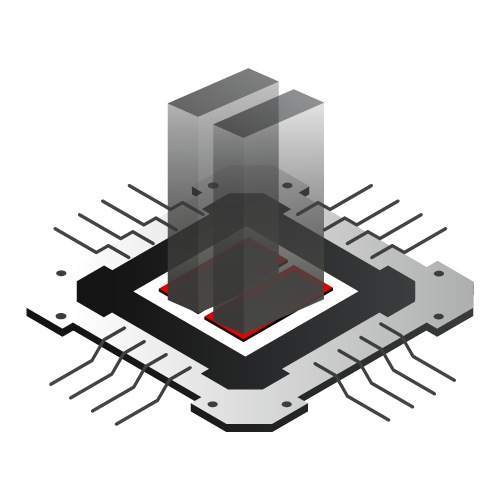 High Performance with AMD EPYC Processor
Dell R7415 supports a single AMD EPYC 7000 series processor with 32 cores and 64 threads that provide increased computational power. Compared to the Intel Xeon scalable processors, the new AMD processors feature 128 PCIe 3.0 lanes that deliver improved performance in terms of better processing speeds for your business applications. You can propel your modern data centers workloads like HPC and relational database applications with outstanding performance and advanced management without any hassles.
Enhanced Storage with Multiple Drive & RAID Options
Are you looking for a server that has more adaptability to meet the storage needs? Then, choose R7415 as it supports multiple storage configurations, including 12*3.5'' SAS/SATA HDDs and 24*2.5'' SAS, SATA or NVMe drives. These storage drives are managed effectively with the RAID controllers (12Gbps PERC9 or 10 series, and 8 slots for mini PERC) that provide increased data transfer speeds even under huge workloads. You get data reliability, improved availability and performance when dealing with storage-based applications.
Monitor and Manage your Storage Remotely with iDRAC9
Dell EMC PowerEdge server has integrated Dell Remote Access Controller (iDRAC9) that offers a range of management features including automated, simplified, and intelligent management of the servers as well as business tasks both on-site and remotely. You can administer the server at any time from anywhere and remotely monitor and manage all operations. It avoids spending up-front costs on server management.
Advanced Built-in Security Features
The R7415 PowerEdge server is built with a cyber-resilient architecture that ensures high-level security and data protection against malicious attacks and hackers. It provides a secure infrastructure for the business systems by considering each aspect from design to retirement. You can operate the business workloads using this secure platform that enables cryptographic encryption and prevents unauthorized changes caused to the systems. It strengthens data protection and enables reliable transfers of data.
Specification
Additional information
| | |
| --- | --- |
| Product Brand | Dell |
| Server Size | 2U |
| Processor | AMD EPYC Processor |
| No of Processor Socket | 1 |
| Supported RAM Options | DDR4 |
| Max RAM Capacity | 1TB |
| No of RAM Slots | 16 |