Dell PowerEdge R550 Rack Server
AED 22,324 (-9%)
Product Model: Dell PowerEdge R550 Rack Server
Server Size: 2U Rack Server
Processor: Intel Xeon Scalable processors
Maximum RAM: 1TB
Instant Shipping
Description
Are you thinking of upgrading your server to run complex workloads, with highly scalable memory, I/O, and network choices? Or do you need a general-purpose platform that can handle high-volume workflows and operations? The Dell PowerEdge R550 rack server can fulfill all your business requirements efficiently and reliably. It allows you to manage your heavy business workloads like data warehousing, database management, e-commerce, high-performance computing, and many more. 
It offers features like faster memory, enhanced throughput, reduced latency, flexible drive configurations, optimal performance, etc. It can support up to two 3rd generation Intel Xeon Scalable series processors that provide more cores per CPU. It also supports multiple DIMMs for advanced DDR4 memory. At Server Basket, we offer you the choice to customize your server as per your requirements. We also provide you with the added benefit of 24/7 customer support with no hidden charges.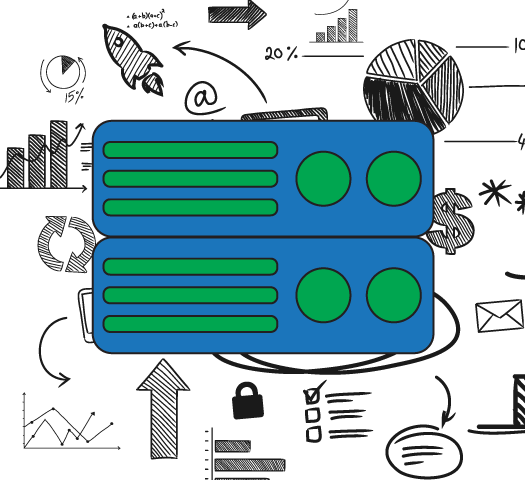 2U Rack Server Ideal for Growth-oriented Businesses
The Dell PowerEdge R550 is a 2U, dual-socket server. It provides the best features and technologies for businesses looking for fast processing and high I/O and storage capabilities. It allows us to add power and cores, upgrade to better memory, and much more, thus making it just the ideal choice for growth-oriented companies.
Efficient, Versatile and Virtualization-ready
The main focus of the Dell PowerEdge R550 rack server includes light duty virtualization for both small and large business environments with its greater resource expansion capabilities. OpenManage-like software lets you react quickly to issues by assisting them in successfully and effectively managing Dell EMC servers in real, virtualized, regional, and distant contexts.
Scale with 3rd Gen Intel Xeon Scalable Processors
The powerful 3rd Gen Intel Xeon Scalable processors have been designed with the base of balanced, efficient architecture with in-built acceleration and advanced security features. It is mostly the first choice for high-end business functions. The server can take up to two processors offering 24 cores per processor for high computing capabilities.
Faster DDR4 ECC Memory
The Dell PowerEdge R550 rack server supports registered ECC DDR4 DIMMs only. This configuration provides you with faster memory with a speed of 2933 MT/sec. The loading time is highly reduced to let you experience the lighting-speed performance. The server can give you the maximum memory of 1 TB with 16 slots.
Enhanced Throughput and Reduced Latency
With up to 3 PCIe Gen4 slots and 1 PCIe Gen3, the Dell PowerEdge R550 rack server improves overall throughput and reduces latency. With increased business continuity, nearly 400 times faster connections can be established with various connected devices. Simply, low latency means more responsiveness and enhanced performance.
Flexible Drive Options and High Capacity
Dell PowerEdge R550 rack server supports up to 16×2.5" SAS/SATA hard disk drives or SSDs and up to 8×3.5" SAS/ SATA HDDs or SSDs. These flexible storage options can provide a max capacity of up to 128 TB, allowing you to run your business with a central low-budget distribution.
iDRAC Embedded Management Options
Dell R550 rack server comes with embedded management software like iDRAC9, iDRAC direct, and iDRAC service module. iDRAC9 telemetry includes tools for recovery, automation, and tools to overcome threats with intelligence. iDRAC management allows the administrators to practice remote server monitoring and management.
Specification
Additional information
| | |
| --- | --- |
| Product Brand | Dell |
| Server Size | 2U |
| No of Processor Socket | 2 |
| Supported RAM Options | DDR4 |
| No of RAM Slots | 16 |
| PCI Slots | 3 |
| Max RAM Capacity | 1TB |