Dell PowerEdge R6415 Rack Server
AED 6,600 (-9%)
Product Model: Dell PowerEdge R6415
Server Size: 2U Rack Server
Processor: 1x AMD EPYC
Maximum RAM: 1TB
Instant Shipping
Description
Are you in dire need of an affordable 1U form factor rack server that can run your IT workload effectively? Server Basket brings you the Dell PowerEdge R6415 rack server that is suitable for handling business-critical workloads. The Dell PowerEdge R6415 is a high-performance server in a 1U chassis and an efficient single-socket configuration. It's specially designed for virtualization and scale-out software-defined storage (SDS) operations. This server can balance resources to support heavy workloads with iDRAC9 automated management features. It is a highly secure server with the Dell PERC H840 RAID controller. With the AMD EPYC processor and high-speed DDR4 memory, R6415 can operate the most demanding applications with utmost ease.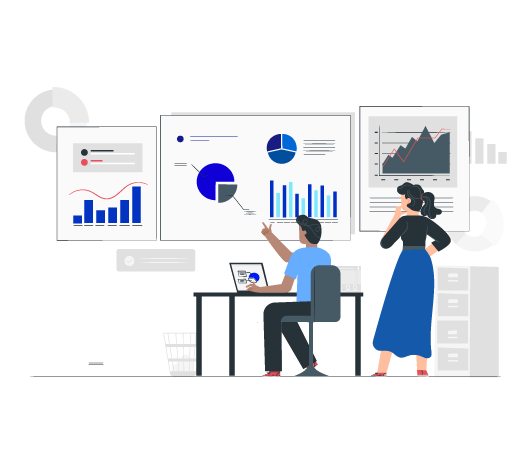 Scalable, Reliable Resource-balancing Server
The 1U PowerEdge R6415 rack server is extremely reliable and scalable with all its components. It can effectively balance resources to accommodate heavy resource-demanding IT applications. The R6415's single processor server configuration can perfectly manage a variety of data-intensive operations without adding underutilized resources.
Ideal for Virtualization and SDS
The Dell PowerEdge rack server R6415 is the perfect choice for businesses where heavy data computation, virtualization, and SDS for data storage management are required. Dell R6415's fast DDR4 memory and high-performance AMD EPYC processor enables it to easily and efficiently perform multiple heavy virtualization operations without failing.
Superior Performance with AMD EPYC Processor
The AMD EPYC processor in the PowerEdge R6415 delivers superior performance and provides up to 32 cores and 64 threads for high processing power. It has eight memory channels to support high-speed memory. On a chip architecture, the EPYC processors come with a hardware-embedded x86 server security feature.
Scalable Storage & High-speed DDR4 Memory
Automated Server Management with iDRAC9
The Integrated Dell Remote Access Controller 9 (iDRAC9) with Lifecycle Controller provides automated server management features. It can alert you about various server faults, enables remote server management, and reduces the need for physical visits to the server. Dell OpenManage mobile app allows administrators to manage the system from their phones.
Data Backup & Protection with RAID Controllers
This server comes with Dell's internal PERC H330, H730p, H740p, HBA330, and supports external PERC H840 RAID controllers, which provide enhanced performance, secure data backups, and increased fault tolerance. The RAID controllers create data redundancy with which if one part of your server fails then no data is affected or lost.
Specification
Additional information
| | |
| --- | --- |
| Product Brand | Dell |
| Server Size | 1U |
| No of Processor Socket | 1 |
| Supported RAM Options | DDR4 |
| No of RAM Slots | 16 |
| Max RAM Capacity | 1TB |