Refurbished Dell PowerEdge R910 Rack Server
Scalable Four Socket Server
Suitable for Virtualization
32 DIMM Slots for Memory Expansion
Huge Storage & Multiple RAID Options
Easy to Manage & Maintain
Compare
Description
In search of a purpose-built platform with more scalability? Looking for enhanced features within the prepared IT budget? We will suggest trying our inexpensive refurbished PowerEdge R910 server. Regardless of the refurbished tag, it provides high performance similar to the brand new one. This four-socket server is all set to provide more cores, enhanced memory, ample storage for the mission-critical workloads. We at Server Basket believe in providing customers precisely with what they look for. Either it is a quality product, fast delivery services, free tech support, assured warranty, or on-demand customization, get the best of it with Server Basket.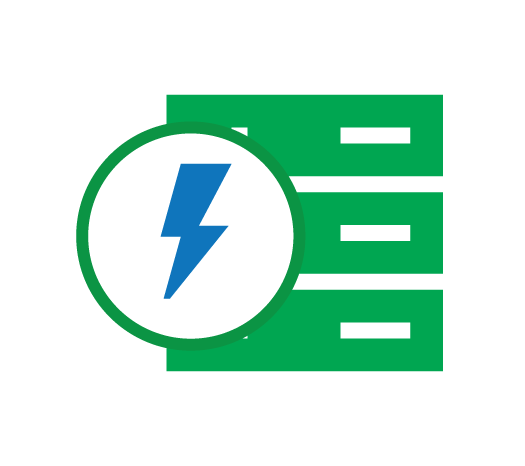 Powerful & Scalable Four Socket Server
Are you looking for a scalable rack server? Dell PowerEdge R910 Rack Server is a powerful four-socket server with 30MB cache support at max. With flexible processor support of Intel Xeon E7-4800 and E7-8800, it puts forward Intel QuickPath Interconnect.
Suitable for Virtualization & RISC Migration
PowerEdge R910 Rack Server instantly clicks into the mind when it comes to the optimal server for virtualization tasks. With perfect space for accommodating four processors, it offers high-end performance. Efficiently run upto 80 virtual machines at a time.
32 DIMM Slots for Memory Expansion
With 32 DIMM slots and ultra-fast DDR3 technology, the Dell R910 rack server proffers upto 2TB of memory expansion. With such immense memory capacity, run mission-critical tasks and applications with ease. You can flexibly handle demanding workloads and consolidation tasks.
Huge Storage & Multiple RAID Options
Searching for a server with huge storage options for high-end applications? Our highly economical refurbished Dell PowerEdge R910 server will be an ideal choice with the support of multiple RAID options, including PERC H200 and PERC H700.
Easy to Manage & Maintain
Dell PowerEdge R910 server is delicately engineered with the latest possible management features. With business-class management features, it is all set to match varying enterprise needs. The support of the iDRAC6 express and Lifecycle Controller chip makes it best for administrator and monitoring tasks.