Dell PowerEdge R820 Server Spares
AED 105 (-5%)
Processor Series: Intel Xeon E5-4600 Family
4GB, 8GB, 16GB, 32GB, 64GB Memory Available
SAS, SATA SSDs & HDDs Drives Available
10 GbE Ethernet Cards
Compatible Processors in Stock
CPU Heatsink X3400 / L3400 Series
RAID cards Available with Multiple RAID levels
Highly Redundant Power Supplies
Description
Are you thinking of upgrading your Dell R820 server? Want a reliable source to get hold of the hardware you exactly need? Server Basket is here for you. We have stocked up our inventory with the finest hardware parts of the Dell PowerEdge R820 server that can escalate your workload performance to greater extents. All configurations of the processors, memory, storage, RAID, power supply, ethernet cards, and other hardware is available at Server Basket at the most economical prices. By replacing or upgrading your Dell R820 server with its spares, you not only save your money but also relish an augmented performance. Server Basket is the best provider of server spares. You can find everything your Dell PowerEdge server will ever need within just a few clicks. Our technical team handpicks these hardware spares and runs multiple tests on them to cross-check that they have selected the best. You can find that our server spares are much cheaper compared to other merchants on the market. Contact us to bag our Dell R820 server spares that tag along with infallible seller warranty and the quickest delivery.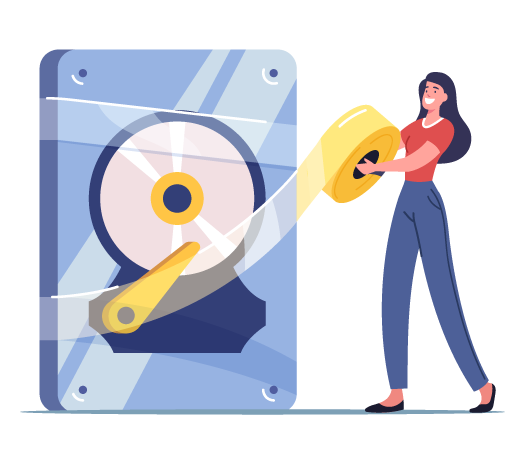 Upgrade Server Configuration with Genuine Spares
Why spend big bucks on buying a new server while you can upgrade your existing server configuration with industry-preferred spares? The Dell R820 server can deliver mind-blowing performance and efficiency once it is deployed with genuine and relevant spares. Every spare we sell has undergone numerous testings in high-pressured conditions to prove its credibility. You can easily boost up the speed and capability of your Dell R820 servers with the help of these server spares.
Increase Storage with SSDs and HDDs
No matter whichever storage drive you need, we have it. Server Basket is the sole provider of top-quality SAS, SATA, and PCIe SSDs, as well as SAS HDD and nearline SATA HDDs your Dell PowerEdge R820 needs. We also have a vivid collection of self-encrypting drives that can cater to your storage requisites. Our storage drives are entirely modest and highly authentic. Increasing your storage with our spares will aid you in reaching your goals with lesser efforts.
Expand Memory with Less Investment
Want to create more room for your loaded applications and data files? We have an excellent stock of various DDR3 memory cards ranging from 2GB to 32GB that can support a memory speed of up to 1600MHz. You can easily deal with memory-hogging apps and intense multi-tasks by expanding the memory of your Dell R820 server with minimal investments using our highly affordable RAMs. Server Basket offers these magnificent RAMs at a price you could never deny.
Powerful & Compatible Processors in Stock
If you are in search of elegant and high-quality in-class processors that can accelerate your server workloads, then there is no better place in the UAE other than the Server Basket. We have the finest collection of Intel Xeon E5-4600 family processors that are enriched with the latest technologies to propagate your workflows with impeccable efficiency and performance. With numerous core options and an ability to support tedious work environments, these processors undoubtedly support your Dell R820 servers.
Create Data Backup with RAID Controller
Do you want to simplify the frazzled backup procedures? Engineer your Dell R820 servers with the most effective RAID controllers such as PERC H310, PERC H710, PERC H710P, and PERC H810 to securely back up your crucial data and files stored in your SATA and SAS storage drives. By using these highly compatible RAID controller cards, you can undoubtedly intact your data under any unprecedented situation, thereby improving the drive redundancy of your Dell servers.
Choose from Fiber & Copper 10G Cards
Are you planning to improve the connectivity of your server networks? Our fiber and copper 10G ethernet cards address and justify your prevailing and upcoming server needs with better performance and speeds. Built with integrated and embedded features, these SFP+ ethernet cards scale up the energy efficiency of your server to high amounts. Moreover, they consume less power and provide you with boosted performance with negligible latency and throttling, even in the most adverse work conditions.
Highly Redundant Power Supplies
In need of reliable power supplies that can resist any unexpected power issues? Turn to Server Basket as we put forward 'A' quality redundant power supplies that comply with the Dell R820 server to energize your workloads the way you need them. Our Platinum efficiency and auto-ranging power supplies allow you to work with enhanced productivity seamlessly. You can access your data at all times without any fear of network failures using these redundant power supplies.
Low Price in Market
Do not restrict yourself from buying the best. Server Basket offers the lowest prices on all the spares of the Dell PowerEdge R820 servers that will exactly fall under your budget. We have an exceptional team who will dedicate their time and energy to come up with the best prices you come across in the market. We price our spare parts with the most considerate and reasonable prices compared to all other vendors in the UAE.
Covered Under Seller Replacement Warranty
Are you looking for sturdy Dell R820 spare parts accompanied by strict backups? Benefit yourself by investing in our genuine spares that come with an assured seller replacement warranty where we avail and assure you the flawless and continuous functioning of the spares in the stipulated warranty period. If you face any issues with our Dell server spares in the stipulated warranty period, we will replace them within no time, making sure that your workflow is not interrupted.
Fast and Safe Delivery in UAE
Waiting for your server spares? We will be at your doorstep anytime soon. Server Basket takes all possible efforts to deliver your order in its perfect shape in the least amount of time by packing it in concealed corrugated boxes. We have our tie-ups with the most experienced delivery agents who will drop ship your spares at your preferred destination within 2-3 working days. Our determined services are extended to every single area in and around the UAE.