Refurbished Dell PowerEdge R820 Server (8SFF)
Form Factor: 2U Rack Server
Processor Series: Intel® Xeon® E5-4600 CPU Family
Max Memory: 1.5TB DDR3
Max DIMM Slots: 48 DIMM Slots
Max Storage: 8TB SATA/SAS
Low Price Guarantee
Description
Refurbished Dell PowerEdge R820 Server (8LFF / 16 SFF)
Looking for a low-priced server that can manage your heavy data workloads? Does your data center handle the virtualized environment and a wide range of mid-sized applications? Then the refurbished Dell PowerEdge R820 rack server is the superb platform for you. The server can accommodate huge data, as it can house up to 8 SFF drives. With high-end processors and memory space, it can efficiently handle the virtualized environment. The R820 rack server we are selling is used and comes at a fraction of the price of a new server. Though it's a used server, it delivers the best performance and has a good shelf life. The refurb Dell R820 Rack server also comes with high-end remote management features. Enhance your application performance and reduce IT complexities at the very lowest price with the R820 rack server. Buy the highly-efficient R820 rack server from Server Basket at heavy discounts like nowhere else in UAE. With huge discounts, also receive a product warranty for 1-year, free installation support and swift doorstep delivery.
SERVER Model
Processor
Ram
Storage
Price (AED)
Buy
DELL PowerEdge R820
(Basic)
32 Cores / 64 vCPU (4 x Intel Xeon X4640 / 2.6 GHz)
128GB DDR3
8SFF-2 x 600GB 2.5-inch
Buy Now
DELL PowerEdge R820
(Standard)
40 Cores / 80 vCPU (4 x Intel Xeon E5-4650 / 2.6 GHz)
128GB DDR3
8SFF-2 x 600GB 2.5-inch
Buy Now
DELL PowerEdge R820
(Reliable)
48 Cores / 96 vCPU (4 x Intel Xeon E5-4657 / 2.6 GHz)
512GB DDR3
8SFF-2 x 600GB 2.5-inch
Buy Now
DELL PowerEdge R820
(Powerful)
48 Cores / 96 vCPU (4 x Intel Xeon E5-4657 / 2.6 GHz)
768GB DDR3
24SFF-2 x 600GB 2.5-inch
Buy Now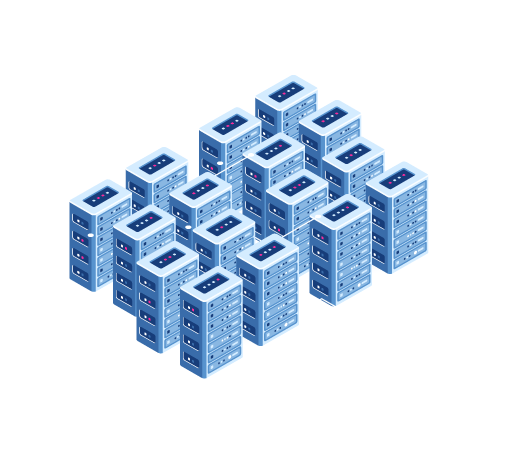 Suitable for Mid to Large Sized Businesses:
Dell PowerEdge R820 rack server is designed, keeping in mind the needs of SMBs to large enterprise businesses. It can widely fulfill your requirements of agile storage and maximum expandability. The 2U rack server provides enhanced compute-intensive performance and extremely scalable memory. The improved I/O capabilities of the Dell PowerEdge R820 server make it an ideal choice for IT administrators.
Advanced Processors for Heavy Workloads:
With the ability to accommodate 4 processors, the 2U Dell PowerEdge R820 rack server can handle heavy workloads without any performance issues. Dell R820 is powered by the Intel Xeon E5-4600 product family, which helps to expand the server's computing capacity. The highly-efficient E5-4600 processors are best for handling high-density virtual machines and cloud deployments. This performance-oriented server gets more processing power for scaling out and up very large workloads.
Highly Scalable Memory:
Does your organization need a extreme performance server with scalable memory options? The low-cost Dell PowerEdge R820 rack server comes with a total of 1.5TB memory capacity, which allows you to run multiple applications without any frustrating delays. With 48 DIMM slots, you can now use various memory modules of capacity 2GB/4GB/8GB/16GB/32GB. Dell R820 rack server is compatible with DDR3 memory. With a memory speed of up to 1600MHz, you can now transfer data at a good speed.
Best Internal Storage:
Looking for a high end server with huge storage capacity for heavy database applications? Then Dell PowerEdge R820 rack server is the best and affordable solution to tackle your heavy databases. R820 rack server comes with a storage space of 8TB. You can use up to eight 2.5" hard drives of SAS or SATA interface. The server also supports 2.5" Solid-state drives.
Thoroughly Tested & Certified Servers:
Shop with confidence as we are selling Grade "A" quality Refurbished Dell PowerEdge R820 server. We are known retailers all over UAE for offering highly reliable and high-performance based servers. Every component in the server is thoroughly tested, verified and undergo strict quality checks. The servers are Dell-certified and have the best-inbuilt components of known brands. To give you product assurance, we provide the best warranty coverage.
Impressive I/O Capabilities:
The highly efficient Dell R820 Rack server server comes with the I/O capabilities, that can accommodate 7 Gen 3.0 PCIe slots. These expansion slots support a wide range of external devices. The Gen 3.0 PCIe slots offer numerous ways to transfer and upgrade data. Thus, making GPU processing and networking more efficient. All the slots support various RAID controllers such as PERC H310, H710, and H710P. Thus, enhancing the server's I/O capabilities.
Select Any Custom Configuration:
Dell PowerEdge R820 rack server can be customized depending on your business needs. The server can accommodate up to 4 processors simultaneously. It comes with various memory modules (like RDIMM, LRDIMM) and memory capacity. You can upgrade the storage as per needs and use the RAID controller to further increase the storage capacity. Choose from various supported hardware options and get customized Refurbished R820 server at a very lowest price.
Free Installation Support:
To serve you better, we are offering free installation support where our team will take care of the complete installation of the server along with hardware parts and OS. We also provide onsite installation assistance on demand. We have competent, trained engineers who would provide you with complete support regarding the Dell PowerEdge R820 server installation.
Assured 1-year Warranty:
Even though the Refurbished Dell R820 rack server is used server, it comes with warranty coverage of complete 1 year on spares and 90 days on barebones. Our iron-clad warranty ensures that your server is free from internal and hardware defects. Within the warranty period, if you face any issue with any part of the server , then you are eligible for free repair services and replacement.
Fast & Secure Delivery:
We are associated with reliable logistics partners who ensure to deliver the product in a relatively short period. The Dell R820 server is multi-level packed, and so it reaches you without even a single scratch. Get R820 rack server delivered at Al Ain, Ajman, Dubai, Sharjah, Abu Dhabi, Fujairah, Ras Al Khaimah and other regions of UAE.
Specification
Additional information
| | |
| --- | --- |
| Brand | Dell |
| Form Factor | 2U Rack |
| Max RAM | 1.5TB |
| RAM Type | DDR3 |
| Max Storage | 8TB |
| Processor | Intel Xeon processor E5‐4600 product family |
| PCI Slots | 7 |
| Processor Sockets | 4 |