Used Dell SAS 6/iR RAID Controllers
AED 400 (-5%)
Used Dell 6/iR Raid Controller
Data Transfer Rate: 3 Gbps
Supports for Up to 10 Physical Hard Drives
Supports for Up to 2 Virtual Disks
RAID Levels – 0, 1
Description
Buy Refurbished/Used Dell SAS 6/iR RAID Controller For Dell Servers with 90 Days Warranty
Looking for a cost-effective entry-level solution for RAID 0 and RAID 1 functionality? Then look no further than Dell 6/iR RAID controller. The Dell SAS 6/iR RAID controller offers its best for protecting your crucial data. The refurbished Dell PowerEdge 6/iR Raid controller helps administrators to optimize RAID configuration and management in their data centers. The used RAID controller provides integrated capabilities for internal SATA, and SAS drives on Dell servers. Buy the highly-efficient RAID card from Server Basket at the best market price. With the lowest cost, also enjoy the perks of installation assistance, quick delivery, and 90-day product warranty.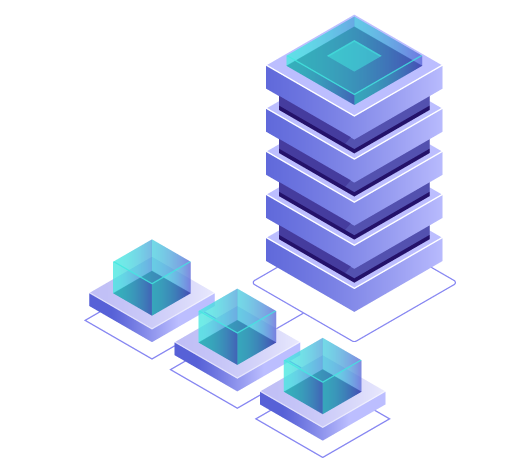 Compatible with Many Dell Servers:
Looking for data protection and performance driver for your Dell server? The refurbished Dell SAS 6/iR RAID controller supports most of Dell's rack, tower, and blade servers. The RAID card is compatible with a wide range of Dell servers, including the Dell PowerEdge M610 server, Dell PowerEdge 2900 server, Dell PowerEdge R210 server, Dell PowerEdge R310 server, Dell PowerEdge R510 server, Dell PowerEdge R610, Dell PowerEdge R710 server.
Accelerates Hard Drives Performance:
The efficient Dell 6/iR RAID controller uses 3 Gbps SAS technology to connect to the physical hard drives. It also utilizes PCI express cards to connect to host servers. The two internal connectors come with a total bandwidth of 12Gbps. These all features drastically enhance the hard drive performance.
Excellent Data Protection Capabilities:
Looking for Raid Card that offers high protection that safeguards the hard drives and provides high protection to your data. The highly affordable Dell SAS 6/iR Raid controllers is engineered with self-Monitoring and Reporting Technology. This technology provides advanced notification for any hard drive failures. The option of Global Hot Spare in the RAID card protects your data during drive failure and automatically restores the data to the new disk.
Tested High Quality RAID Card:
To match the functional standards of Dell Servers, the refurb Dell SAS 6/iR RAID cards undergo stringent testing processes. Our refurbishment process includes component testing, various parameter testing, and final quality checks. It is then approved and certified as a reusable Grade "A" quality product with a longer shelf life.
Add Up To 10 Physical Drives:
Supports Multiple RAID Levels:
Refurbished Dell SAS 6/iR Raid controller supports RAID 0 and RAID 1. With a 6/iR RAID Controller, you can now perform data striping and data mirroring. The highly affordable RAID card provides higher data throughput for larger files and also provides complete data redundancy.
Free Remote Installation Support:
RAID card installation is a crucial task and needs expert support. That is why we are here to offer you free remote installation support. Our team is highly trained and would provide you step by step guide that helps you install the Dell PERC 6/iR Raid card without making any errors.
90 Days Assured Warranty:
We know how important it is for your business that the RAID cards must run smoothly, which is why we offer an assured warranty period of 90 days on the refurbished Dell PowerEdge SAS 6/iR RAID Controller. Our warranty means that the controller is free from any defects. But, if you face any issue within the warranty period, then we will offer you instant product replacement for the damaged one.
Instant Delivery Anywhere in UAE:
Server Basket provides unique and quick services when it comes to delivering Raid cards in any city of UAE. We are partnered with the best logistic partners who allow us to deliver RAID cards in Abu Dhabi, Ajman, Dubai, Sharjah, Fujairah, and other places of UAE within 2-3 business days.