Used Dell 600GB 15K SAS 12Gbps 2.5" Hard Drives
AED 736 (-5%)
Used Dell 600GB 15K SAS Hard Drive
Compatible with Dell PowerEdge Servers
Form Factor : 2.5"
Spindle Speed : 15K RPM
Data Transfer Rate : 12 Gbps
Multilevel Tested for Optimal Quality
Description
Is your application demanding more storage space? Is there limited storage space on your Dell server? The expanding the storage space with budget-friendly used Dell 600GB 15K SAS 12Gbps HDD is the best option. Upgrading your storage capacity with this best-in-class hard drive will boost your server performance. This low cost hard drive can efficiently store huge databases. Used 600GB SAS HDD is the best alternative if you want to maximize the storage capacity if your server within less budget. We sell thoroughly tested and certified used HDDs that work similarly to a new hard drive. Server Basket is offering exclusive discounts on used Dell Dell 600GB 15K SAS 12Gbps HDD, place your order before the stock expires. Get huge discounts and also enjoy additional benefits such as free installation assistance, swift doorstep delivery, 90-day warranty, and easy return back option.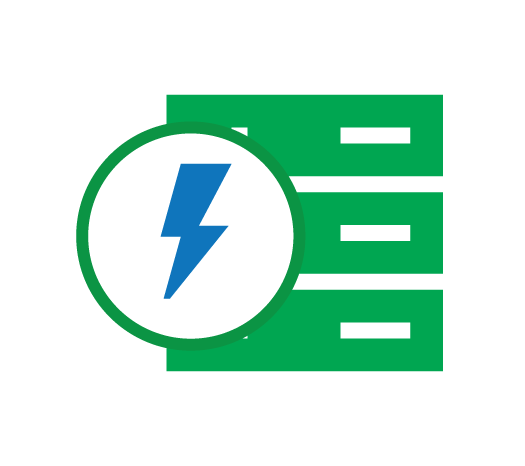 Compatible with Many Dell Servers:
The best thing about the Dell 600GB 15K RPM SAS HDD is that it is compatible with a wide range of Dell PowerEdge Rack, Tower, and Blade Server. By investing less, you can improve the storage capacity of Dell PowerEdge M630 Blade Server, Dell PowerEdge R520 server, Dell R720xd server, Dell PowerEdge M620 Server, Dell R720 Server, Dell T630 server, Dell R820, and many more servers.
Upgrade Storage and Boost Server Performance:
Is your server becoming too slow due to the old and low capacity storage drive? Then it's the right time to upgrade it with ultra-fast Dell 600GB 15K SAS 12Gbps HDD. By improving the storage capacity with this hard drive, your server can store massive data and can effectively handle banking and transactional applications, bulk database applications. If you are running demanding applications that require high speed and availability, then the Dell 600GB 15K SAS is the best option.
Thoroughly Tested and Certified HDDS:
Rest assured about the quality as we only sell the Dell 600GB SAS HDDs that pass our superior stringent quality tests. All the HDDs are refurbished to work like new hard disk drives. We provide Grade "A' quality used 600GB 15K hard drives that come with a guarantee of loner life and offers high performance for data-intensive applications under 24/7 workloads.
7 Day Easy Returns:
Purchase our used Dell 600GB 15K SAS 12Gbps HDD with confidence as we are offering a 7-day return back policy. If you face any compatibility issues with this hard drive of if you receive it in the damaged condition under any unexpected circumstances, then you return the 600HB HDD to us within seven days from the purchased date. You must return the hard drive to us in the original condition with the actual invoice to claim the refund or replacement.
Excellent Spindle Speed:
If you are looking for an ultra-fast storage drive with excellent spindle speed at an affordable price to accelerate your server performance, then the used 600GB SAS HDD is the right hard drive for your needs. This hard drive comes with 15K RPM that guarantees excellent performance. With a lightning-fast transfer rate of 12 Gbps, this hard drive can handle the data demands of mission-critical applications.
Free Remote Installation Guidance:
Whether you are replacing the damaged hard drive or adding more storage to your server, the 600GB SAS HDD should be installed carefully in the right slot by following manufacturer guidelines. To ensure that the hard drive is installed correctly, we are providing remote installation help , where our engineers will remotely help you replace or upgrade the storage drives.
Assured 90 Days Warranty:
You don't need to worry about the hard drive quality and reliability as we are backing all the used 600GB SAS HDDs with our 90-day warranty. During this warranty period, if you place any performance-related issue with the hard drive or if it fails to work, then we provide a replacement for the damaged drive.
Instant Delivery in UAE:
Our top priority is to deliver the Dell 600GB 15K SAS HDD on time swiftly at your doorstep without any scratches and damages. Once your order is received, we test the hard drive and pack it with several layers of foam and ship it to your address. We can deliver to any location across the UAE, including Dubai, Al Ain, Sharjah, Abu Dhabi, Ras Al Khaimah, Ajman, and all other locations.