Refurbished Dell PowerEdge T630 Tower Server
AED 8,416 (-5%)
Best Option for SMBs & Remote Offices
Supports Intel Xeon E5-2600 V4 Family CPUs
Effectively Handles Databases & Virtualization
Faster DDR4 Memory & Scalable Storage
Manage & Monitor from Any Location
Multiple RAID Option for Data Protection
Monitor & Manage Remotely
Description
Dell PowerEdge T630 Tower Server is specifically designed for small and medium businesses and operates effectively for remote offices. The server runs demanding applications with rapid processing using Intel Xeon processors that deliver high performance according to the business needs. It manages virtualization, large databases, and ERP effectively. T630 offers reliable processing with DDR4 memory flexible storage to meet the workload requirements while drive space allows in-server expansion. Optimal performance for data security with the support of RAID controllers. Dell T630 embedded with an iDRAC8 controller, which monitors the real-time system and its implementation.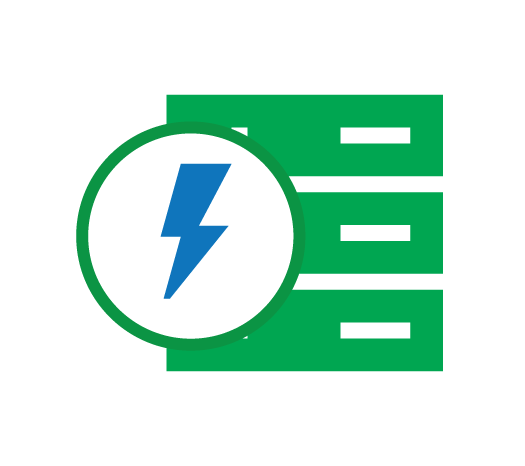 Best Option for SMBs & Remote Offices
Although you have a small or large business, the most preferred option is the T630 server which delivers high performance in demanding workloads. It offers new capabilities for remote companies that include mail and messaging, medical imaging, etc.
Supports Intel Xeon E5-2600 V4 Family CPUs
PowerEdge T630 incorporates the fast Intel Xeon processors from the E5-2600 v3 or E5-2600 v4 family to deliver the best performance. It supports a range of different chassis configurations based on your business needs.
Effectively Handles Databases & Virtualization
The optional GPU accelerators embed with the PowerEdge T630 that facilitates the virtualization services and graphical rendering. It provides automation services of updating and deployment to maintain the databases effectively without any defects.
Faster DDR4 Memory & Scalable Storage
Dell T630 Server provides faster processing and improved energy efficiency with DDR4 memory supporting transfer speeds up to 2400 MT/s. The tower server features extensive storage with hard drives up to 18*3.5-inch or 32*2.5 inch.
Manage & Monitor from Any Location
The tower server enables local and remote management options to administer the system anywhere using a mobile phone or laptop. OpenManage MobileApp provides system monitoring. The server avoids the need for agents to install the operating system.
Multiple RAID Option for Data Protection
T630 server includes a multi-mode RAID controller (PERC9) up to 12 GB and four NVMe Express Flash PCIe SSDs to protect the data from malware activities. It provides optimal performance while handling the business operations.
Monitor & Manage Remotely
Dell PowerEdge T630 enables remote access to the enterprise operations based on the iDRAC8 Lifecycle controller. It helps to manage remote business activities effectively with the OpenManage solutions that lead to optimized performance.