Dell PowerEdge T640 Server
Capable of handling any workload
Supports Dual Intel Xeon Scalable CPUs
Perfect Choice for Remote or Branch Offices
Excellent Storage Capabilities
Twice the Memory Capacity Compared to T630 Server
Enhanced Remote Management Features
Description
Are you looking for a powerful tower server with extraordinary features to meet the requirements of your business? Dell PowerEdge T640 tower server that delivers the right performance for a business with a limited budget. Dell PowerEdge T640 is capable of handling any workloads. It's a versatile system that provides the best server capabilities to start-ups and SMB's. With room for higher processor configuration, RAM capacity and multiple storage drives, the 5U width server comes at a very affordable price only at Server Basket. The powerful tower server delivers the best performance without the need of putting a hole in your pockets. Buying the new Dell PowerEdge T640 tower online in UAE from server basket will not only save you a lot of money but also gives you a peace of mind as we back all the server with free tech support, assured three-year warranty, installation assistance, detailed quote and swift delivery in UAE.
Capable of handling any workload
The versatile Dell PowerEdge T640 can handle a range of heavy and diverse workloads. You can run heavy workloads like databases, virtualization, imaging applications, and SDS without any delay. The flexible I/O and storage options enable the server to meet high performance and capacity demands.
Supports Dual Intel Xeon Scalable CPUs
Looking for a tower server that supports multitasking? The new Dell PowerEdge T640 tower is the right choice for your requirements. This server supports 2nd generation new Intel Xeon scalable processors with up to 28 cores. With two processors onboard, you can connect up to 112 virtual machines. The processors also offer the best memory capabilities that help to run multiple heavy applications with ease.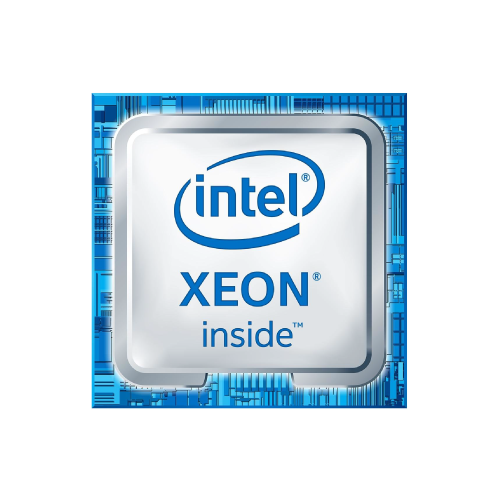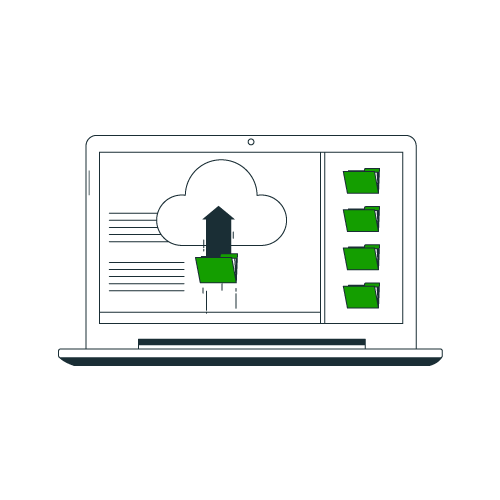 Perfect Choice for Remote or Branch Offices
Dell PowerEdge T640 supports two processors and is engineered with the space to accommodate massive internal storage capacity. The tower platform provides the best compatibility to run any workloads for mid-sized offices, data centers and remote sites.
Excellent Storage Capabilities
Need server for storing huge databases? The Dell PowerEdge T640 is the ideal choice as it comes with a range of storage options. You can use up to eighteen 3.5" SAS/SATA (SSD/HDD) drive and get a storage capacity of up to 216TB. Or you can use up to thirty-two 2.5" SATA/SAS (HDD/SSD) drive to get a storage capacity of up to 122TB. If you are using sixteen 2.5" drive, then you can also connect eight NVMe SSD drive and get a storage capacity of up to 112TB.
Twice the Memory Capacity Compared to T630 Server
Dell PowerEdge T640 comes with double the memory capacity of its predecessor T630 that had a capacity of 1.5TB. With 24DIMM slots, the memory provides a storage capacity of 3TB. It supports either LRDIMM/RDIMM memory module. The maximum speed at which the T640 server can read and write data is 2993 MT/s.
Enhanced Remote Management Features
Dell T640 is embedded with iDRAC9 controller that makes remote management a real pleasure. You get a slick HTML5 web interface. The interface offers detailed status overview with in-depth operational data on components and entire system temperature, voltages and cooling.
Any Configuration Readily Available
You can buy custom-configured server as per your business requirements. Choose any from a range of processors, memory type and storage drives. You can start with basic configuration during your initial business phase, and as your business grows, you can jump on the higher configuration. The server guarantees to deliver maximum performance and scalability, no matter if you are opting for lower or higher configuration
Solid 3 Year Warranty
Warranty means, Dell PowerEdge T640 tower server is free from any material or workmanship defect. The server is highly reliable and has a good life span. During the 3 years warranty period, if you face any untoward issue with the server, then we would provide you with either complete repair service or replacement, whichever is applicable.
Avail Unlimited Tech Support
Server Basket offer unlimited and 24/7 technical support. We understand the varying business needs and so offer unique solutions depending on your applications and server configuration. Our engineers will resolve any complex issues quickly. Our team is well-trained, highly responsive and ensure that you get an instant solution within a few minutes of your query.
Instant Doorstep Delivery Across UAE
Are you located in Dubai, Sharjah, Kalba, Fujairah, Ajman, Abu Dhabi or others? We provide server delivery to any place in the UAE. As soon as we receive your payment, we instantly pack and ship the server within a few hours. This helps our partnered shipping companies to deliver the server safely within a very short time in any city of UAE.
Specification
Additional information
| | |
| --- | --- |
| Brand | Dell |
| Form Factor | 5U Tower |
| Max RAM | 3TB |
| RAM Type | DDR4 |
| Processor | Intel Xeon Processor Scalable family |
| Processor Sockets | 2 |
| Max Storage | 288TB |
| PCI Slots | 8 |