4 Port 1 Gigabit Ethernet Network Card for Cisco Servers
AED 833 (-10%)
Provides Stable Network Connectivity
Top Quality Gigabit Ethernet Ports
Gigabit Network Cards for Cisco Servers
Add More Bandwidth to your Server
Boost your Virtual Machines Networking
Free Remote Installation Assistance
Description
Are you in quest of a rich quality network card for your wired connections? Do you prefer stable network connectivity for your Cisco servers? Dive in to know more about the perfect solution we offer you for your connectivity requirements. Our 4-port 1 Gigabit Ethernet network cards will help you with all your workloads by providing a strong and secure wired network connection alongside a promising performance. Take advantage of the added bandwidths and ideal speeds using these ethernet connections. Accessing your multiple networks is now made easy using this single ethernet card that comes with four highly functioning ports. Users can securely perform their data transmissions without any interference issues while working on advanced virtualization works as well. Server Basket has high-quality Gigabit ethernet cards at the best prices for all our customers in the UAE. These network cards can fully comply with any of your Cisco servers. Get in touch with us today to buy an authentic network card for your server that comes with an excellent seller warranty and free installation assistance. Sit back and relax while we deliver your product to your doorstep in the fastest possible way.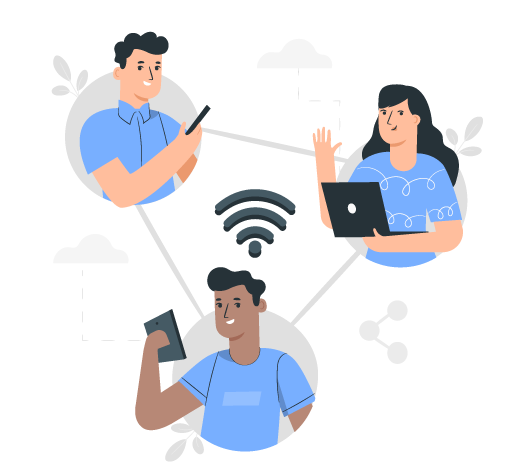 Provides Stable Network Connectivity:
Do you need reliable network connectivity for your works? The 4-port Gigabit ethernet cards provide you with exceptionally stable connectivity for longer time spans. Customers are free to conduct their file transfers, business, organizational, virtual works, etc., without any interruptions using these network cards. These 4-port ethernet cards help your Cisco servers to maintain strong wired connections by reaching their limits to offer high performance at optimum networking speeds.
Top Quality Gigabit Ethernet Ports:
Server Basket only sells the best network cards. There is no question of compromising quality with our products. All the Gigabit ethernet cards you find on our website are of top quality, which we procure with care from the vendors directly. We also test the ethernet network ports with multiple wired connections to ensure that they stay firm even under complicated work conditions. We say with confidence that these network cards are totally worth each and every dirham you invest.
Gigabit Network Cards for Cisco Servers:
Are you looking for a highly compatible ethernet card that can accommodate your Cisco server? Look no further as you can get everything you want with a simple click at Server Basket. To enjoy desired network connectivity, choose among a vivid collection of Gigabit Ethernet network cards that can perfectly fit the Cisco servers irrespective of the configuration you use. We provide ideally functioning ethernet cards for your UCS B480 M5, C240 M5, S3260 M5, UCS C220 M3, UCS C240 M4, E-series, and many more.
Add More Bandwidth to your Server:
If you are in search of a source that can allow usage of more bandwidths on your Cisco servers, then we highly recommend you to take advantage of the 4-port Gigabit ethernet cards from Server Basket. These ethernet network cards let you add more bandwidth for your server to work on your business and organizational applications at perpetual speeds. Users can experience high performance and enriched network connectivity with the help of maximum throughput using this excessive bandwidth.
Boost your Virtual Machines Networking:
Planning to establish better virtual machine network connections? Strengthen the networking between your VMs by the least investments, which is possible with the affordable Gigabit ethernet cards we sell you. Coming with an ability to support up to four network connections at a time these ethernet connections show great affinity to advanced virtualization technologies. With this, users get a chance to boost their VM networking and can easily access any of their networks without any hurdles.
Free Remote Installation Assistance:
Inexperienced with the installation process of the ethernet cards in your Cisco servers? Let us help you with that as any small mistake in the installation costs you damage you don't want to pay. We've hired an excellent team that is available at all times to assist you in installing the Ethernet network card using a step-by-step procedure. They help you clear all your concerns regarding the network cards and ensure it is perfectly functioning after installation.
Guaranteed 90 Days Warranty:
Are you concerned about the usage of the ethernet cards you buy from us? Every Gigabit network card you find on our website is backed up with an assured warranty of 90 days. You can immediately reach out to our team to claim replacement in case you face any functional issues with our ethernet cards in the stipulated warranty period. This offer is valid exclusively for the customers who buy network cards from Server Basket.
Fast and Secure Shipping throughout UAE:
Experience the faster delivery service you've ever seen with Server Basket. The minute we receive the order confirmation, we pack the Gigabit ethernet cards in multiple layers and tightly seal the package before dispatching it. Our delivery service team makes sure that you receive your order safely within 2-3 days. We promise a quick delivery to our customers living in and around major cities of the UAE, including Dubai, Fujairah, Sharjah, Al Ain, Al Quoz, Abudhabi, and many more.