Refurbished Cisco UCS C220 M3 Rack Server
Cisco UCS C220 M3 Rack Server
2 x Intel Xeon E5-2600 v1/v2 Processors
Cisco Integrated Management controller
Best choice for entry level work-loads
Suitable for SMBs & Start-Ups
High-density 1U Rack Server
Description
Buy Grade "A" Quality Refurbished CISCO UCS C220 M3 Rack Server at Lowest Price in UAE
If you are planning to purchase a certified Refurbished Servers for your start-up business, then the refurbished Cisco UCS C220 M3 rack server is the best choice for you. The Refurb Cisco UCS C220 M3 server is ideal for Memory Intensive Applications, data centers, and entry-level workloads. Its 10 GBPS Unified Network Fabric, security, and management features will help in boosting your IT business productivity. This easily manageable 1U refurb Cisco UCS C220 M3 server suits well for any business environment. Server Basket offers customized server with certified hardware components on purchasing the Cisco UCS C220 M3 rack server in UAE. Apart from discounts, you also get free pre-sales support from our experienced sales engineers who can assist you in choosing the best configuration for your business. Purchase without any worries as we are offering 1 Year warranty, free installation, and tech support for Refurbished Cisco UCS C220 M3 server.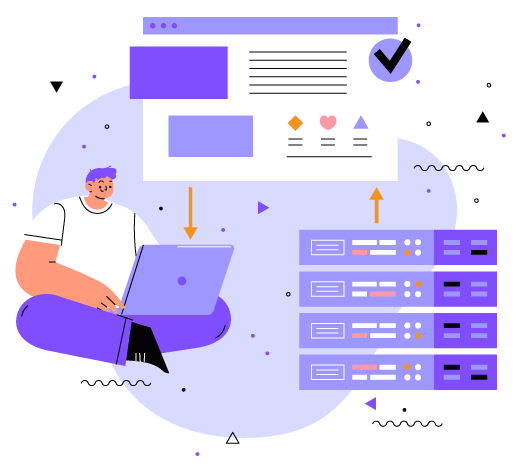 Ideal for Entry Level Workloads
Need a server for entry-level workloads? Then try our refurbished Cisco UCS C220 M3 Rack Server that is exclusively designed to deliver the best performance across multiple business applications. From web serving to database workloads, refurb CISCO C220 M3 Server is suitable for various applications. It supports virtualization techniques for faster workload deployments.
Best Option for SMBs & Start-Ups
Have you recently started a new company and looking for a budget-friendly high-performance server? The affordable Refurb Cisco UCS C220 M3 Server is an ideal choice for startups and SMBs (Small & Medium Business). The increased efficiency, security that this server offers will help your business in delivering the best performance.
Intel Xeon E5-2600 or E5-2600 v2 Processors Supported
The Refurbished Cisco UCS C220 M3 Server is powered by the Intel Xeon processor family. It supports either 1 or 2 Intel Xeon E5-2600 or E5-2600 v2 processors, and the maximum cache size is 30MB. With such powerful processors on board, this server delivers high performance and the best stability for the users.
High Quality Certified UCS C220 M3 Server
You no need to worry about the quality of the server. Though it is a refurbished server, we use only certified genuine hardware components to build Refurb Cisco UCS C220 M3 Server. Before delivery, our technicians will test the server thoroughly to ensure that you receive high-quality server.
Suitable for Memory Intensive Applications
Does your business deal with applications requiring larger memory capacities? Then this is the perfect server for your requirements. The Refurbished Cisco UCS C220 M3 Rack Server comes with 16 registered ECC or load-reduced DIMM slots each compatible with up to 32GB RAM. The refurb Cisco UCS Server supports a DDR3 memory interface and holds up to 512 GB of addressable memory.
Scale Storage as Per Need
The budget-friendly refurb Cisco UCS C220 M3 rack supports 2.5" SATA SSDs, SATA HDDs, SAS SSDs, or SAS HDDs, and it also supports up to eight hard drives and one internal 2.0 USB port, which you can use for additional storage. The server also supports the UCS storage accelerator and PCIe flash storage devices. You can choose your hard drive as per your business requirements.
Multiple Options for Management
You can manage this refurbished Cisco UCS C220 M3 server easily as it comes with CIMC (Cisco Integrated Management Controller) management features that can be used to monitor or manage the C-series server from remote hosts. CIMC can access through 1-Gbe dedicated management port or VIC (virtual interface card).
Free Installation & Tech Help
Installing a server is not an easy task, but Server Basket executes your job simpler. We provide free installation support in Dubai, Sharjah, Abu Dhabi, and other UAE cities when you purchase the Refurb Cisco UCS C220 M3 server from us. Get in touch with us for technical support at any time as our engineers will be available 24/7 to assist you.
Instant Delivery All Over UAE
With the purchase of refurbished Cisco Servers, we assure secure and instant delivery all over UAE, including Dubai, Sharjah, Abu Dhabi, Ajman, Al Ain, RAK, UAQ, Fujairah, and other cities. You can expect the delivery within the same day of the order or within 2 to 3 business days depending upon the location.
Assured 1 Yr Warranty
Server Basket assures one year warranty for the low-priced Cisco UCS C220 M3 Server. One year warranty is applicable for all the hardware components like RAM. Storage drives, processors, Ethernet Cards, and you can avail of free repair or replacement in this tenure period. You can claim these services for a complete one year from the date of purchase.
Specification
Additional information
| | |
| --- | --- |
| Product Brand | Cisco |
| Server Size | 2U |
| Maximum Storage Capacity | 16 TB |
| Supported RAM Options | DDR3 |
| Max RAM | 512GB |
| Processor | Intel Xeon E5-2600 v2 |
| PCI Slots | 6 |